2014 Ashen Grey Metallic (AGM) 2SS/RS L99
Background - my wife fell in love with the Gen 5 when they came out. She always liked the Cyber Gray the best of those available. Timing worked out for us to get a good deal on our 2014 AGM and the rear end restyle is growing on my wife. She picked the color and this is our toy together. We got an auto because she didn't think I could teach her to drive the manual. This A6 is plenty fast and gives us both permagrin! LOL.
She named the car Donas (Gaelic for Demon) for a War Horse in a book series she loves. The name stuck, and Donas the Demon War Horse was born. He was built on 11/29/2013 and we got him in June 2014 with just 13 miles on him. He is not a daily driver, but it is hard not to drive him every day. Only seen rain once as I got caught in a spring up downpour on my way home fom work one day.
Appearance Mods
1st Gen Camaro Crossed Flag fender emblems
RPI Stealth Rock Guards - from Ohio Speed
Carbon Fiber Hash Stripes - Tower Decals
Carbon Fiber Bowtie overlays
35% Tint sides, 20% rear glass
Camaro Fuel Door in Satin finish
Zaino Show Car Polish
Adams Carnuba Wax
Adams Detail Spray
Performance Mods
G5CR Cold Air Kit - black
CAI Filter
G5CR Heat Shield
GM Strut Tower Brace
Cherry Bomb Extreme Axle Back - from forum member
Resonator Delete X pipe - Bobby Gentry Muffler in Denton A+ service!!
Planned/Future Mods
- after warranty expires
Apex 1.25" lowering springs
ZL1/1LE wheels (black) 20 X 11 and 20 X 10
Stainless Power Long Tubes
High Flow cats
Corsa Cat Back
Custom Tune
Ported TB
3.91 1LE rear gears
Maggie Supercharger or SLP TVS 2300
3200 Stall Converter if needed
Awards
Mustang Sally Productions Little Elm Classics Show 9/20/2014 - Class Winner
Pics of progress
Delivery day - detailed ourselves
Zaino Applied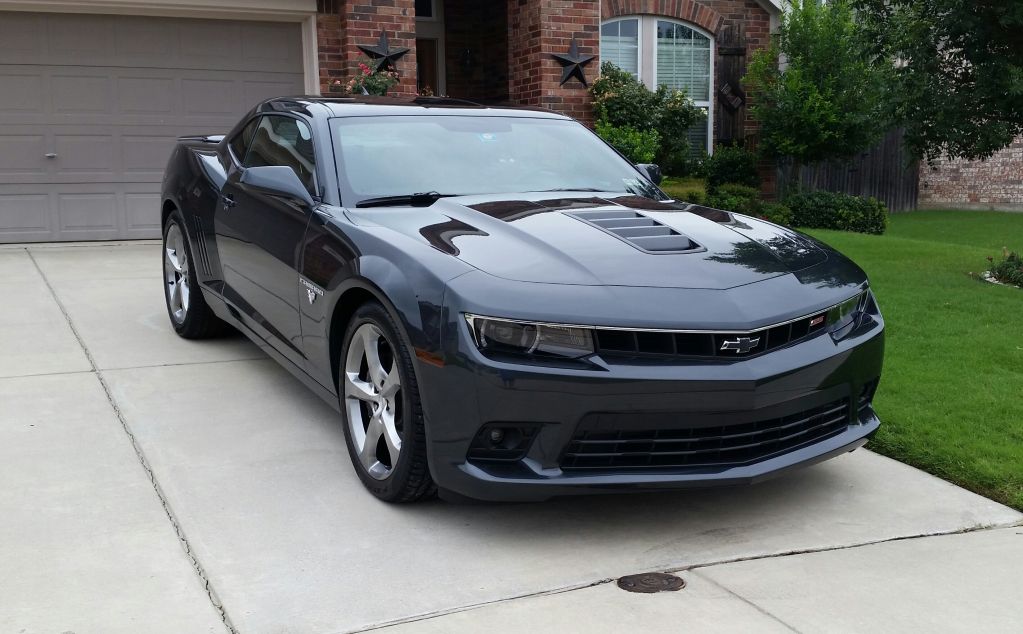 Cold Air and Strut Tower Brace
Carbon Fiber Hash Stripes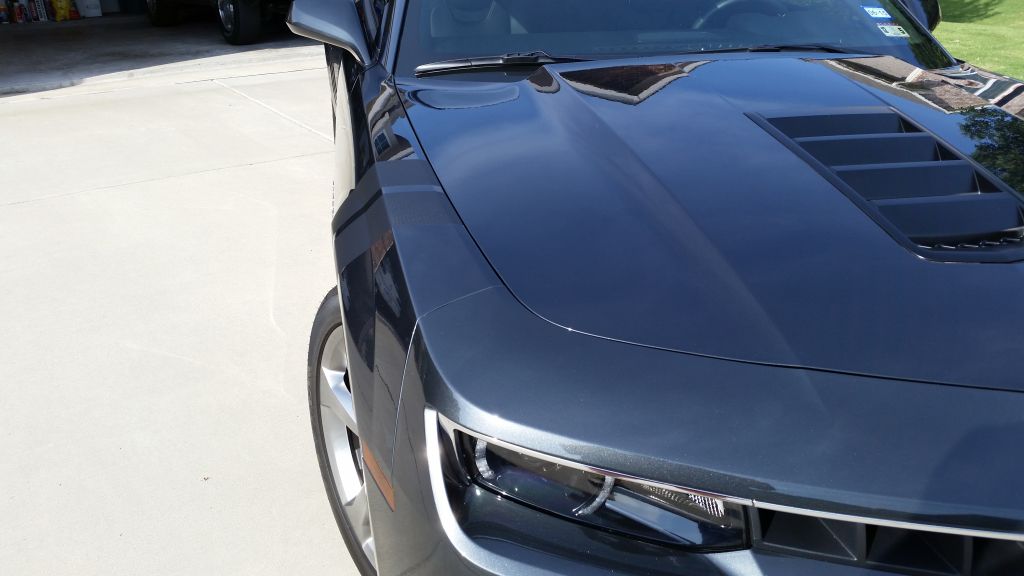 Stealth Rock Guards
P21S Carnuba, Zaino, Adams Detail Spray
Cherry Bomb Axle Back before the install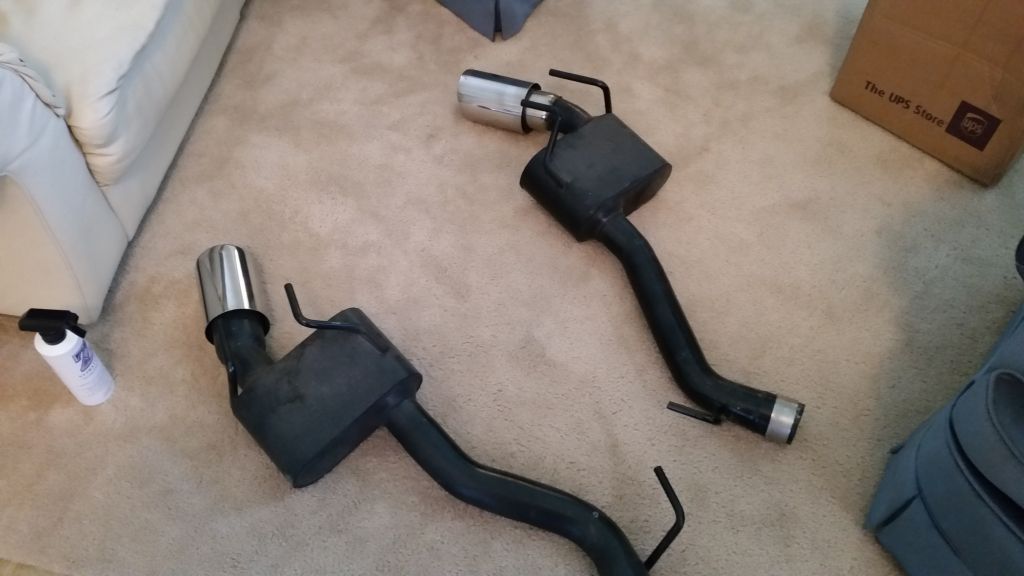 First Car Show Trophy - Class Winner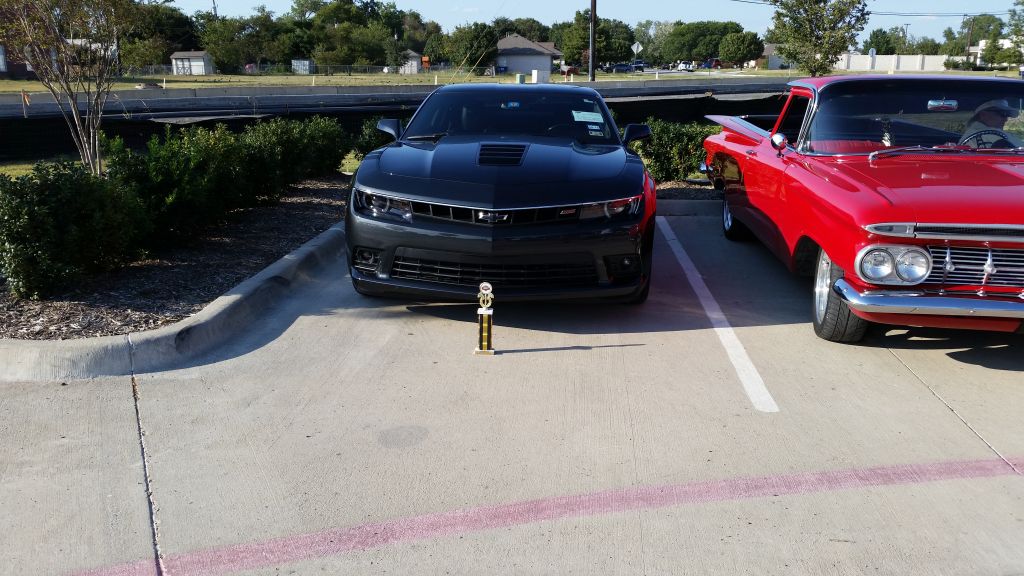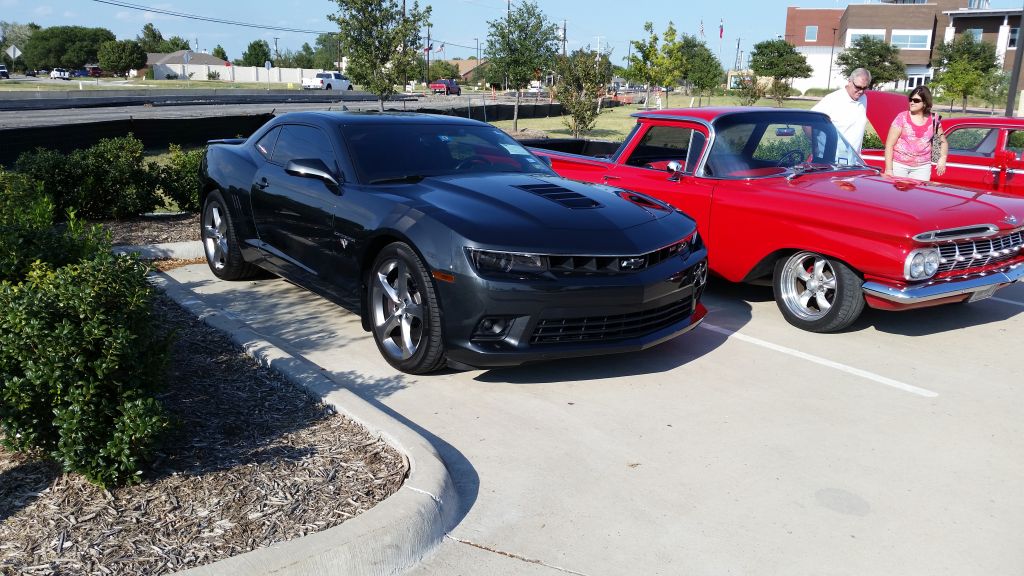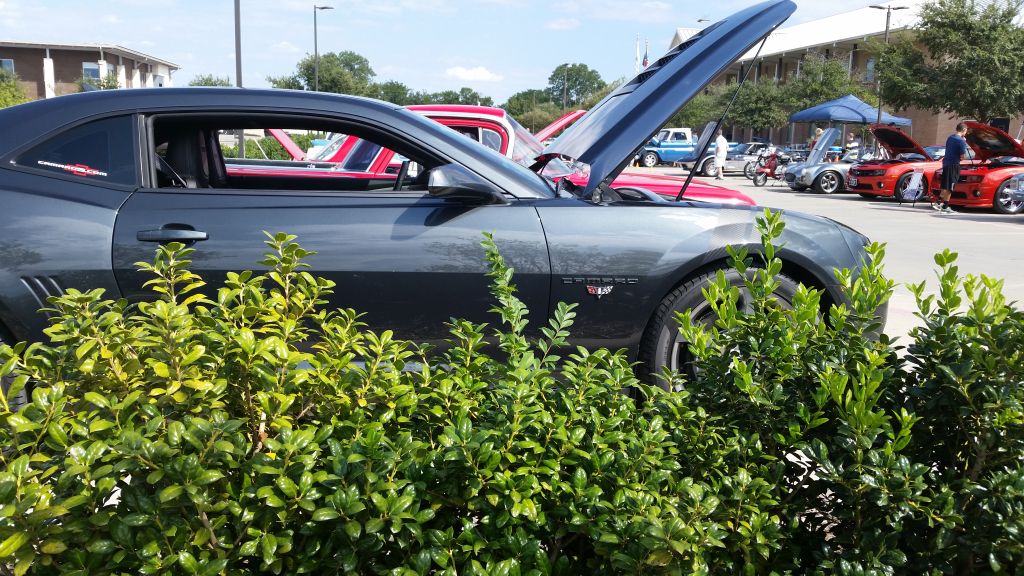 With my Dad's Charger RT - just because I love this shot...