Way to go PT!!!!! Lets put a manual rear diff in and tires for the traction at the drag strip.
We are running Gretchen with the new revisions this weekend so hope to have a new LLT 1/4 mile record if all goes well. Your input has helped us as much as we have helped you.
Just back from PRI show and finalized some deals so I can go public.
For the LLT (up to 2011):
Brodix Cylinder Heads will be producing our after market CNC ported cylinder heads. Were appx 90 days out before release and pricing set.
The VMax intake manifold heat isolator/radiant heat shield is finished.....should be available to ship in the next few weeks. Will post up pricing as soon as I am able:
The full 1 piece design shields the intake manifold from the radiant heat from the engine block as well as the insulating effect of separating the mating surfaces.
The filled/ported modified intake manifold is ready for testing so will post the results in the next few weeks: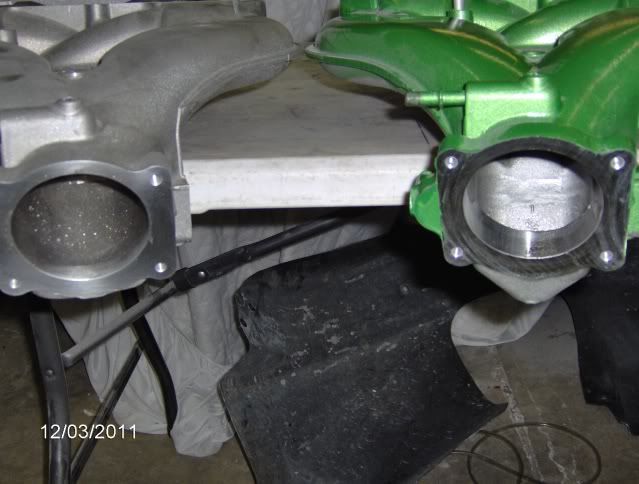 The Borg Warner EFR turbos we designed the TT system around should be available again mid Jan.
Will post up the fuel system solution in the next few weeks as well. Looks like 600 hp here we come.
Spent alot of time w/the GM engineers also so some good LLT news coming soon.
Tracy