Put car on jack stands for ease of access. This was paired with the caliper paint job so for this DIY only the rear jacks are needed.
Clean the bottom-half of the mufflers with car wash soap and water as normal but scrub really well. Although not necessary, I wiped it down with rubbing alcohol and let it dry.
Then using a 1 (or 2) inch bristle brush ($2) and Rustoleum brand flat black exterior paint ($5) in the tiny can (both from Wallmart), I did one coat on each side, let dry and then a second coat.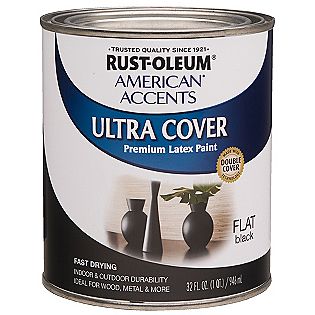 End result: