Before: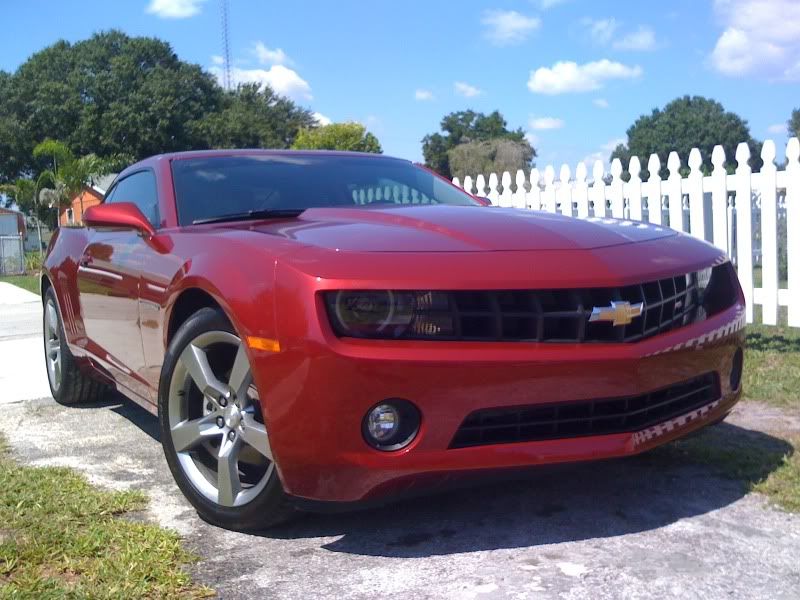 Most current photo: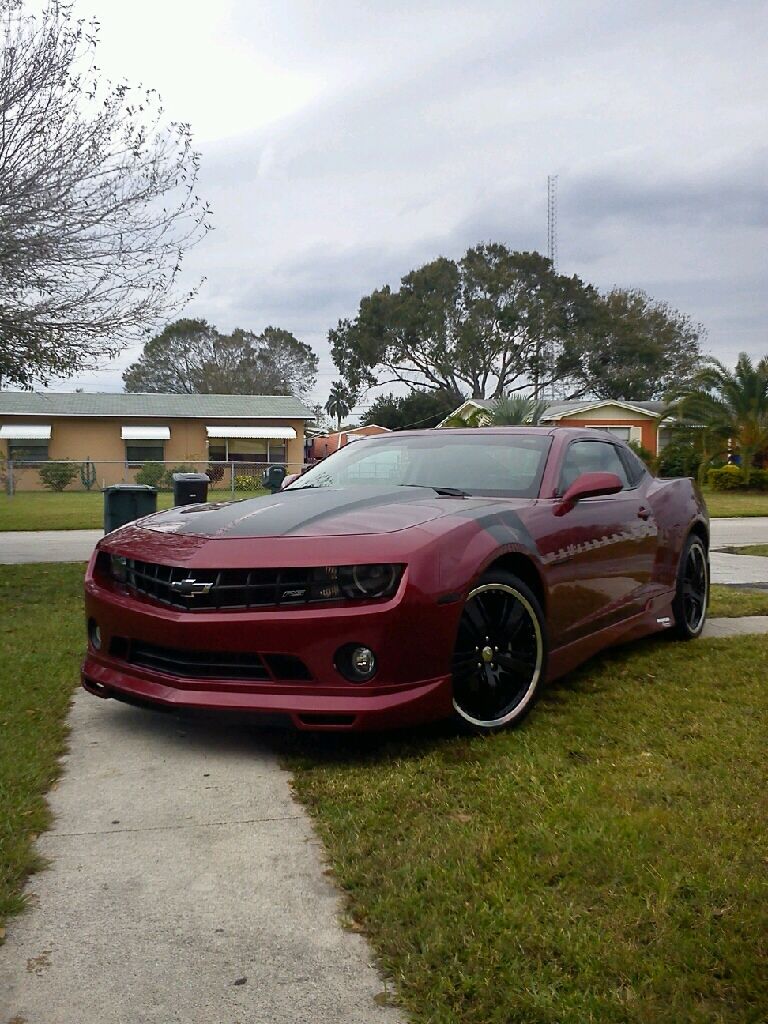 Well it's been a lil over a year since I've owned my Camaro, and I think I've finally got the mods going to create a journal. I didn't know much about cars at first, but it's surprising how much one can learn from owning their first car. Got this Camaro in August 7th, 2010 and was supposed to be my daily driver for work and school. Of course, that all changed once I ran into camaro5...then all the mods began

Here's the very first pic when I brought it home! That day I think I've spent hours sitting outside checking it out hahaha. Just couldn't believe I was owning one of the hottest cars on the road

:
About a week later I did my first mod which were tinted windows: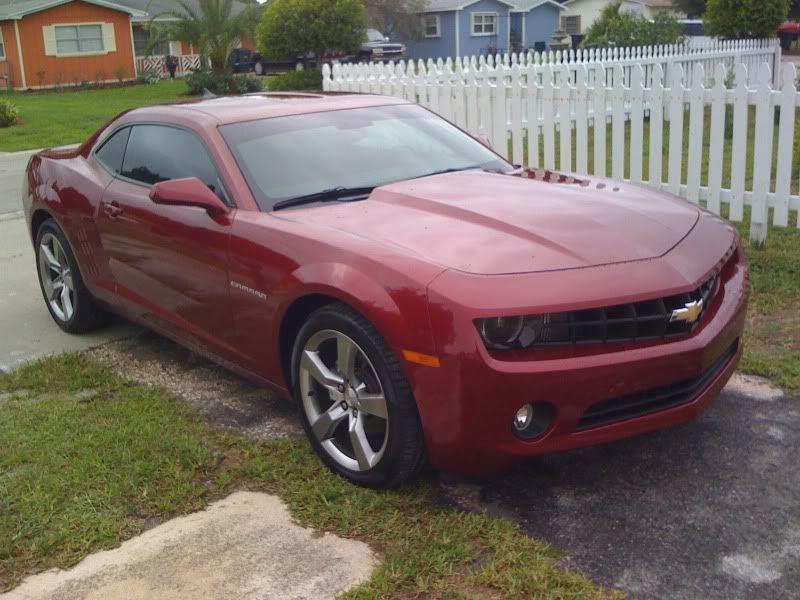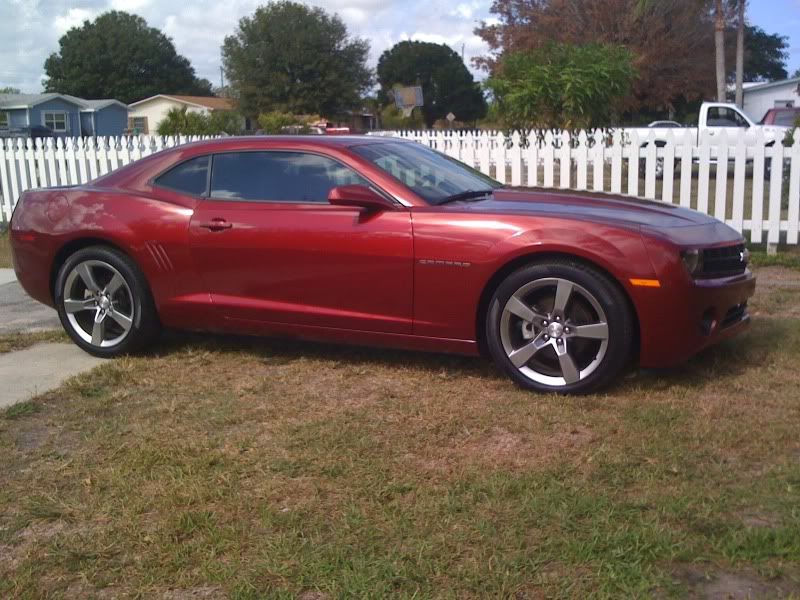 Once I began learning about HP and reading reviews on most of the intakes out, I went with the Injen CAI. Did the install myself so it was a lil nerve wrecking
. After putting everything back on, I crossed my fingers and took it for a spin. Felt that "nudge" in hp and the "whistling" was music to my ears.: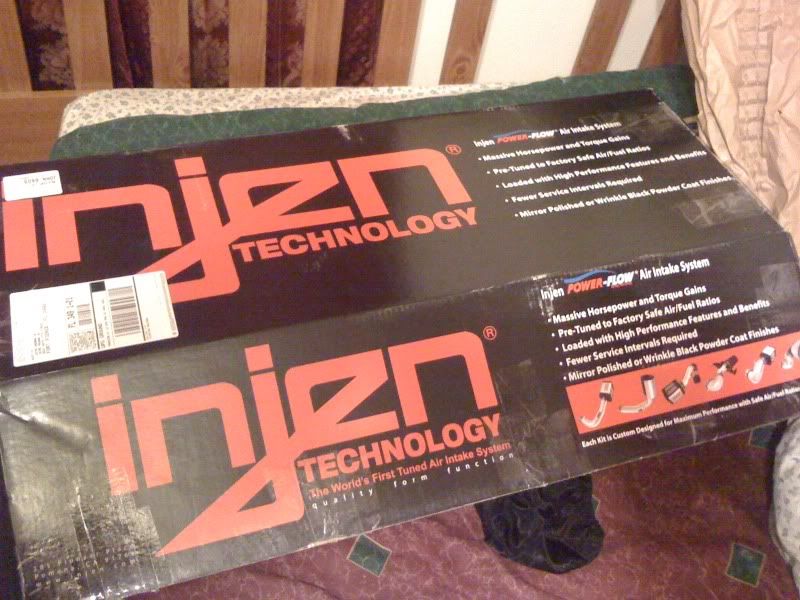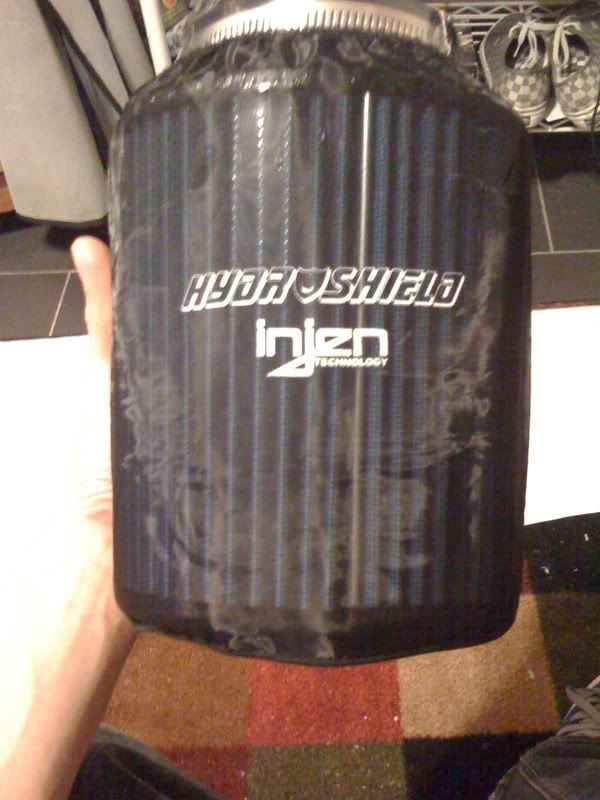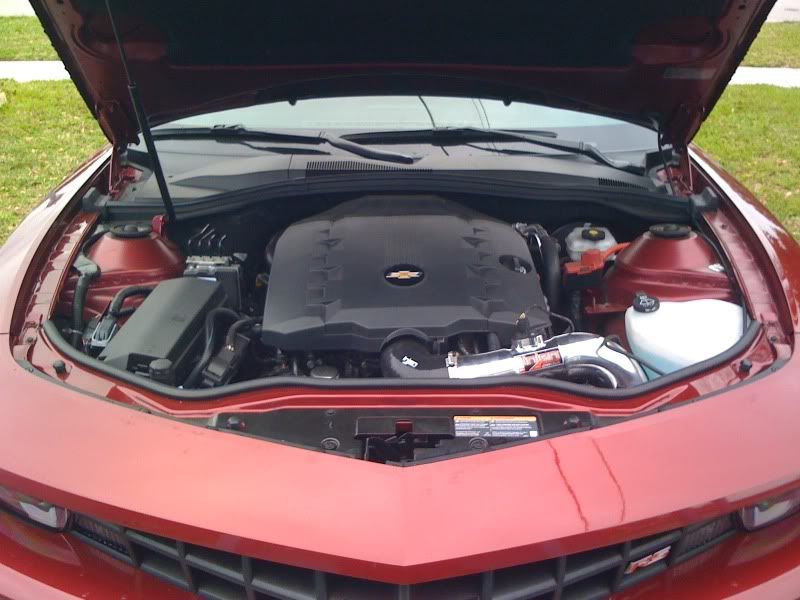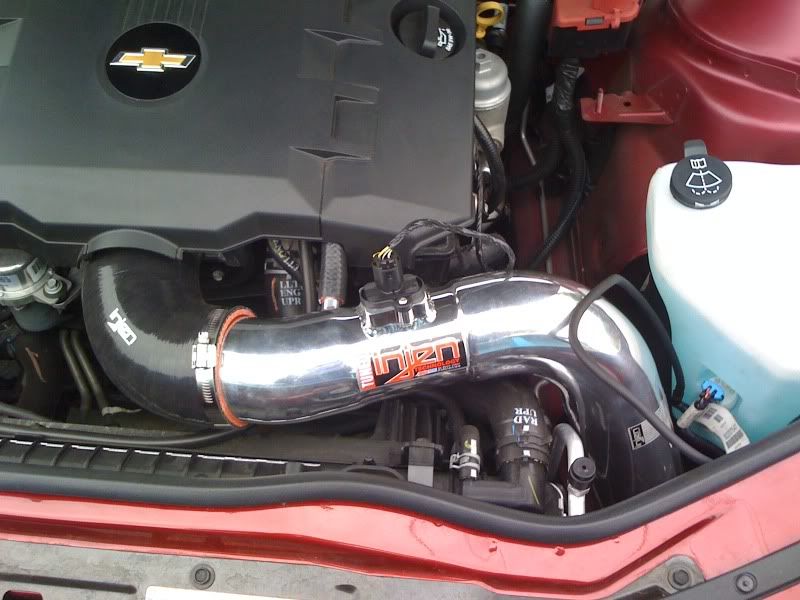 Wanted stripes on my car since the beginning but no luck when I went to the dealers :/. Soooooo I ordered my own and did the install with help from some friends
. Turned out great! and changed the look of my car: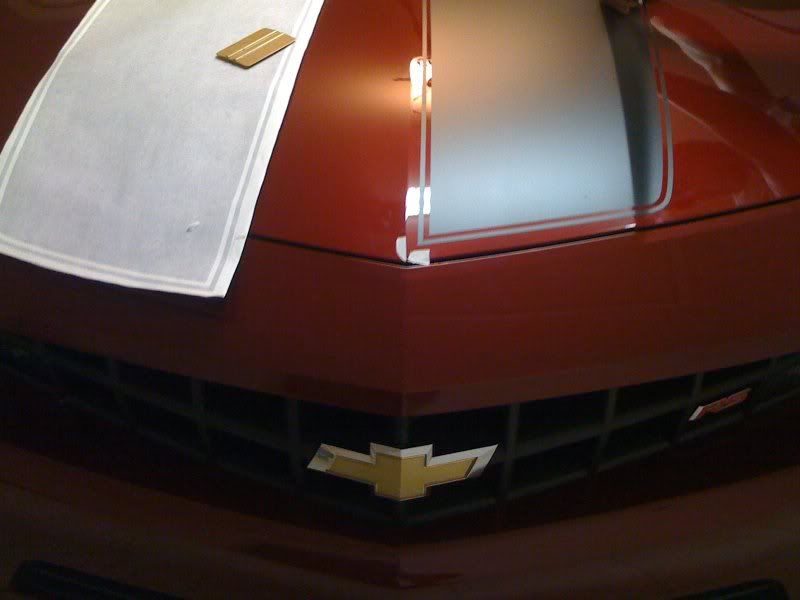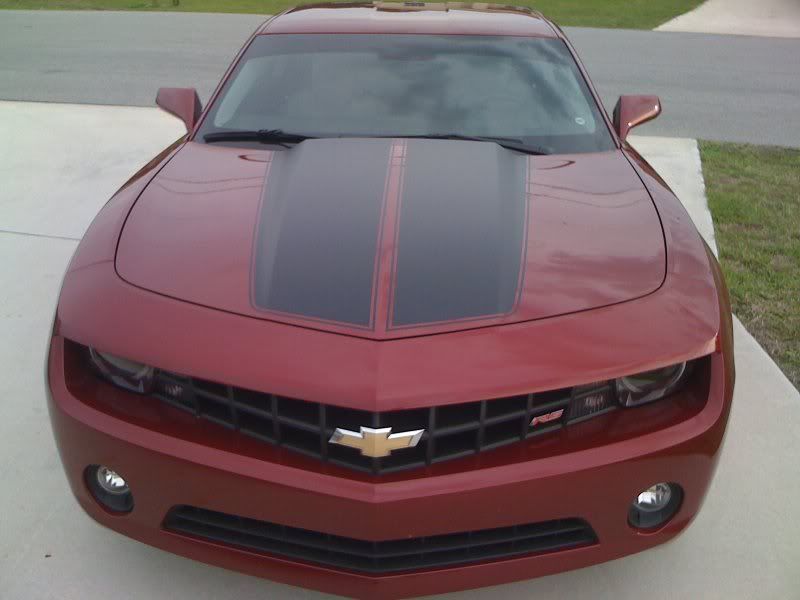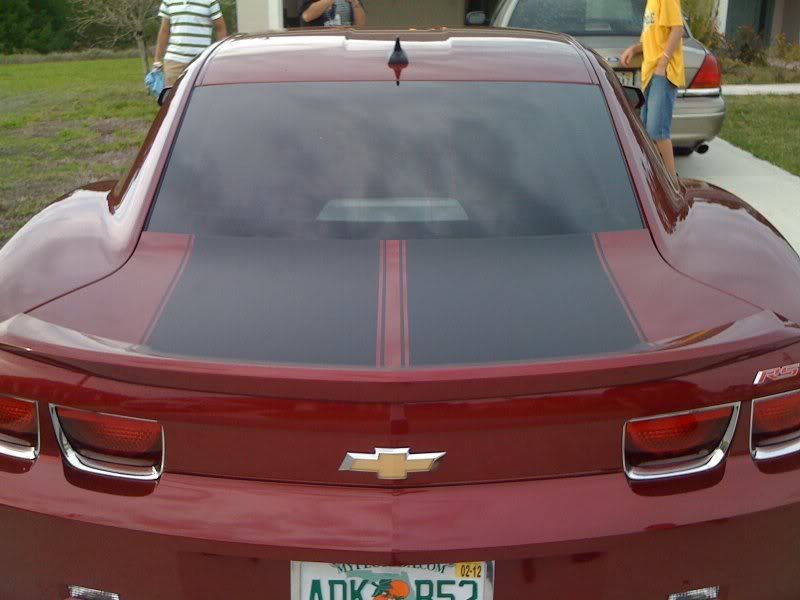 Ran into an Rx Catch Can, and after reading it's purpose I decided to get one. HAD to get it painted to match! Looks good under the hood: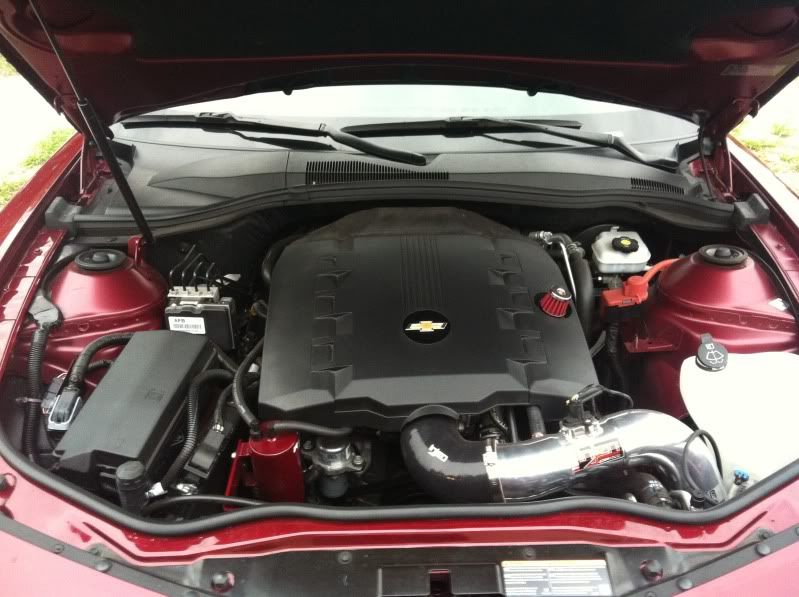 Wasn't liking that my car was too "quiet", so after months of research, and videos, I went with the MRT v1.0 Axle-Back! Has to be my favorite mod yet! Thought I was driving a whole different car! Not a v8 sound but it sounds GREAT!!

Recommend to any v6 owner: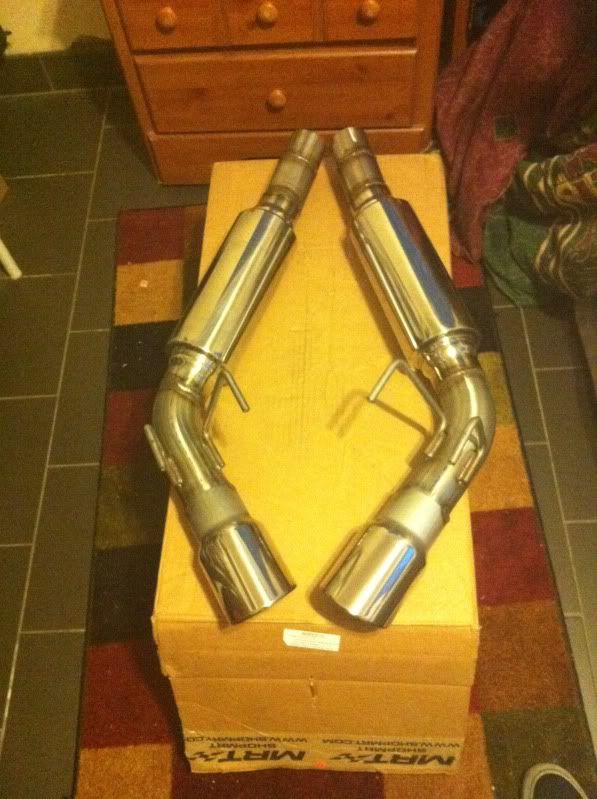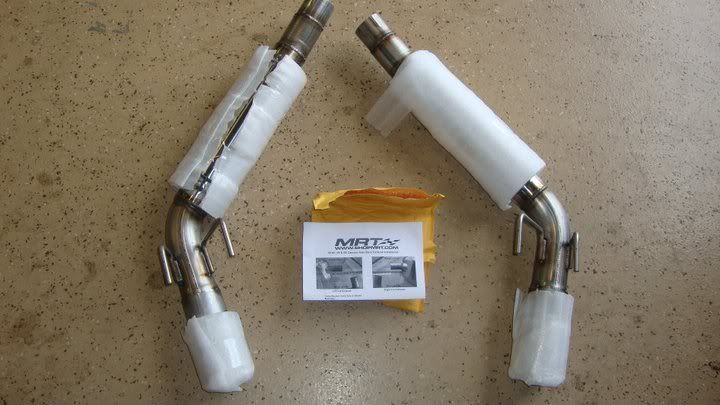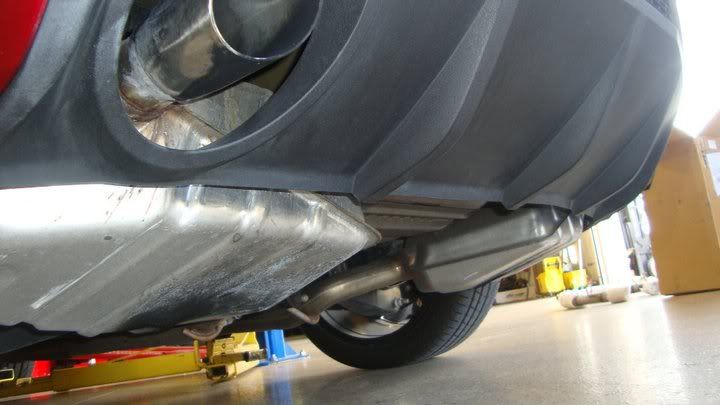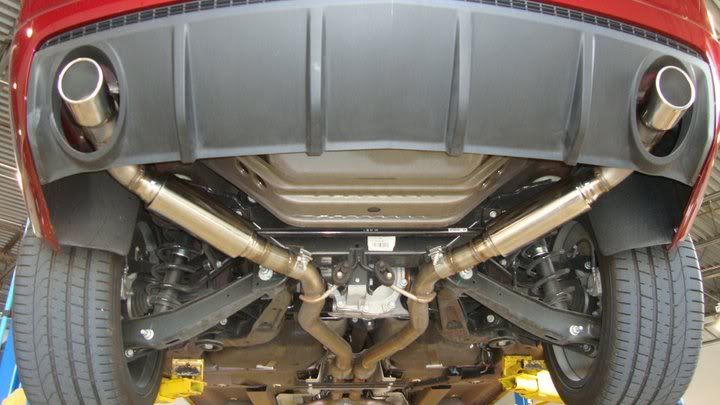 Once I was hearing the sound I wanted out of my car I began to work on it's looks....nothing wrong with adding black right?? So I decided to tint the side markers, reverse lights, and tail lights. Added black vinyl to the bowties and gills. Also, threw in a magnetic trunk blackout to see how it looked: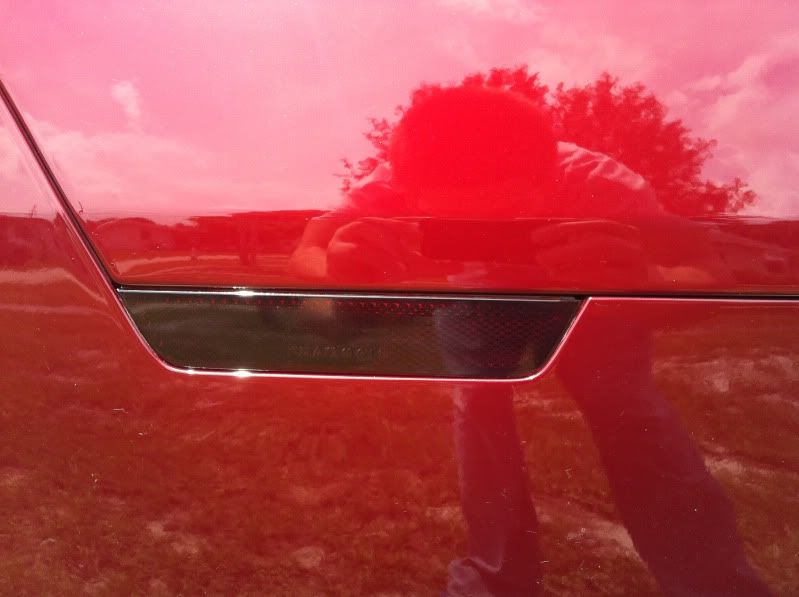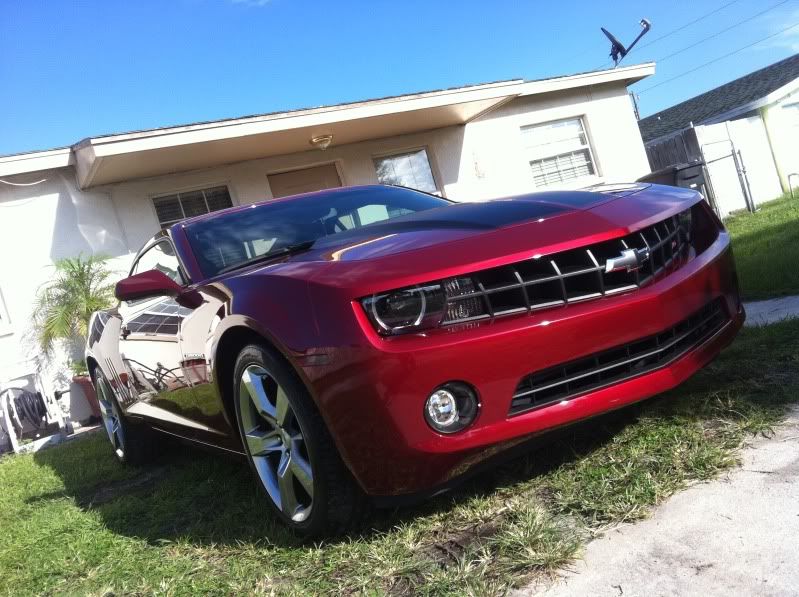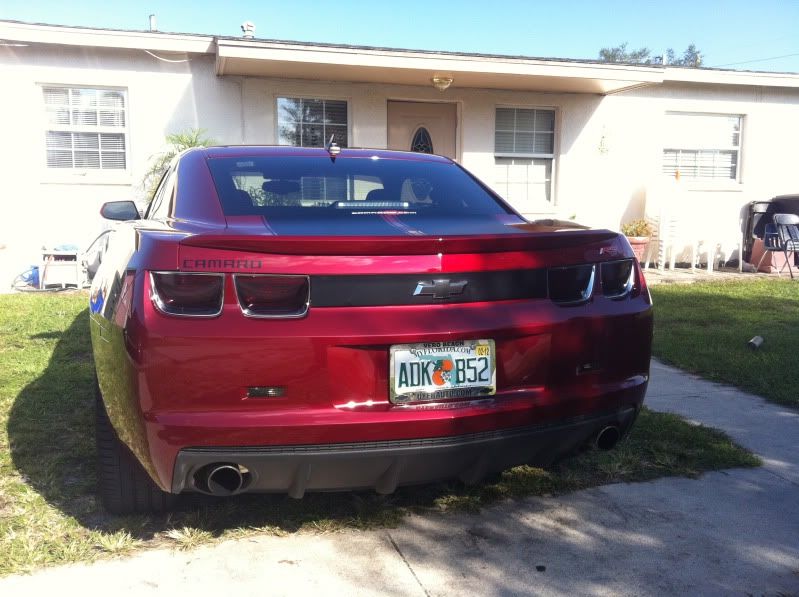 About a few months ago I still felt the need to add more black to my car. I found a fellow Camaro member selling his GM 21's(which were the only black rims to my taste). After the meet and swap I stopped by my friends graphics shop, messed around his computer and vinyl machine, and these Hash stripes and fuel door cover were made
. I was loving the look and now I have my mind set to add more black: