Today we headed over to LMR to get some quick baseline dyno numbers, using the preloaded 91 octane tune from Turbonetics, via the DiabloSport Predator they include in the LS3 kits (L99 cars use an SCT programmer).
With the complete bolt-on, plug-and-play setup, the car made 491 horsepower and 515 torque on the DynoJet. SAE numbers, at about 8-9 lbs of boost.
As far as street driving, the boost comes in nice and smooth, and pulls hard all the way to 6,000+ RPMs. Full boost comes in by about 3,000 RPMs, with peak torque from 4,000-5,000 RPMs, and holds boost all the way to the redline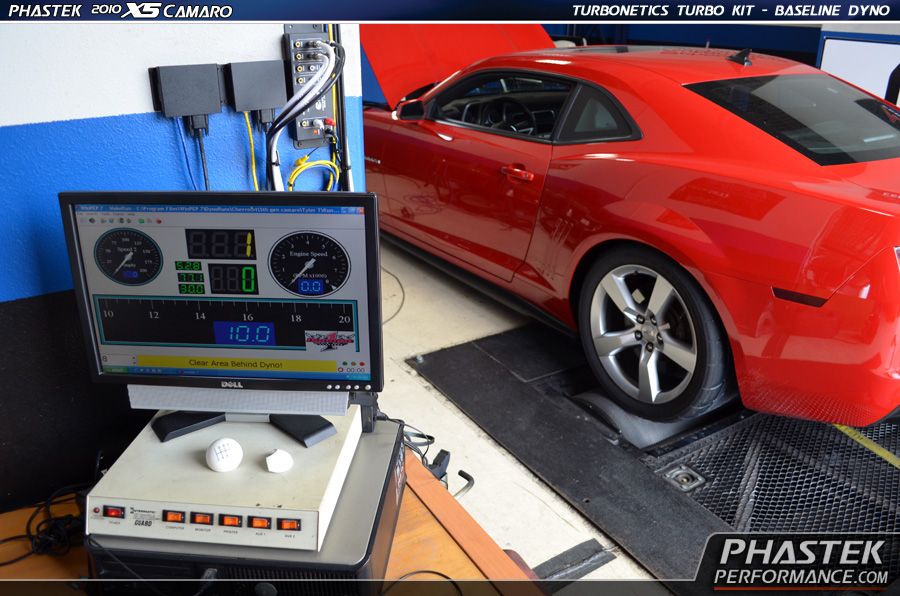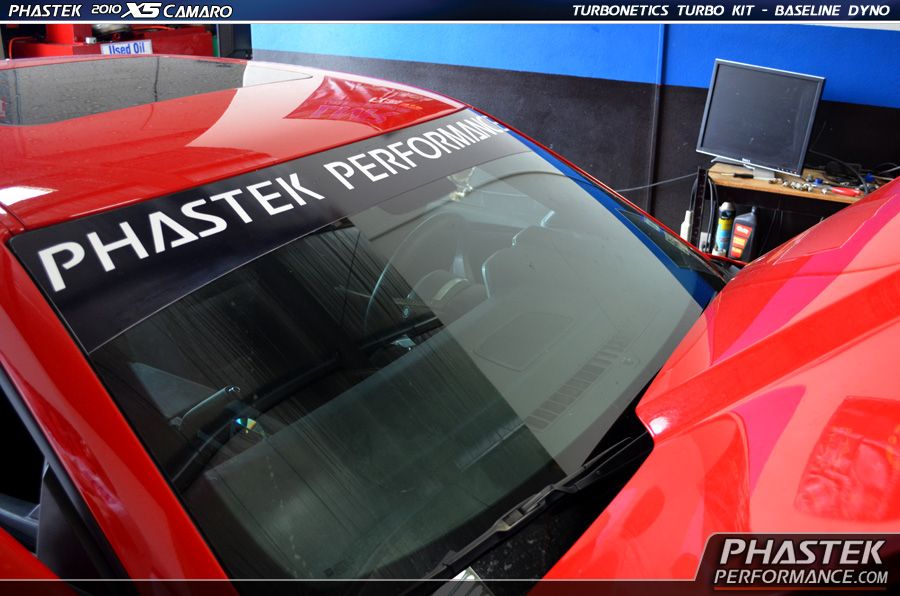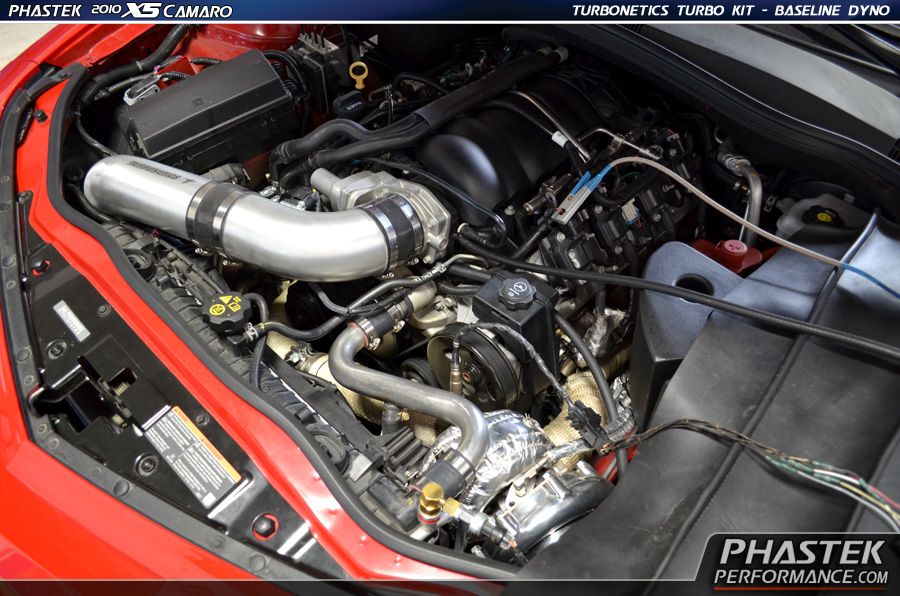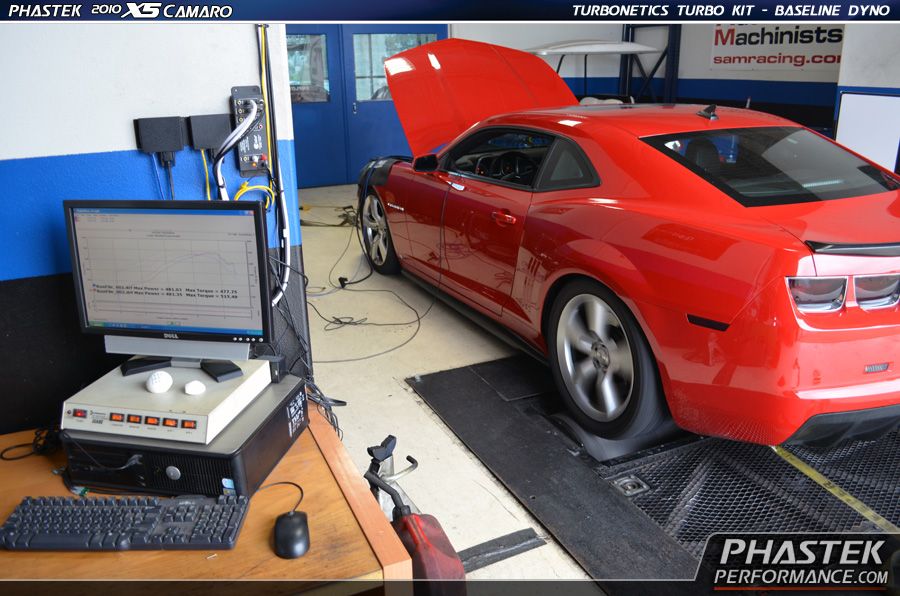 Next week, we will be removing the stock catalytic converter pipes for some cat-delete pipes, making some other small changes, and the heading back to the dyno for a 93 octane custom tune. Can't wait to see what it makes with no cats and a more aggressive tune!