* long read alert - plus I'm a car sales person*
My story begins when I was ten, my sister and father set out to Sport Chevrolet in Silver Spring in the Summer of 1979, both to buy a new car. My dad came home with a light blue Impala, my sister a Camaro. Of course I had no interest in the Impala despite the new car intrigue kids always have. I only had eyes for the silver '79 Camaro w/ red interior. I just wanted to go for a ride.
We went so many places in that car. Kings Dominion, Ocean City, and I the youngest of 5 kids used to race for the Camaro to beat my older siblings whenever we went out. I didn't even care if I had to ride in the back seat, tight as it was, and I was always a "husky" kid. My oldest brother had a Mustang, and I have to admit, I liked it too, but it never appealed to me the way the Camaro did.
I can't say I vowed to have one of my own eventually, it never occurred to me that I'd one day have something that cool. My first car was a 1973 Chevy Nova 2 door 307 V8 2 bbl w/ bad lifters. I replaced it w/ a 350 V8 4 bbl carb with a shift kit. Burnt orange, (was once red, it just oxidized badly.) No A/C it was what's known as a 2/50 air. Roll down two windows, go 50.
I had a myriad of cars, probably like most here.... but never had a new car until recently. I had 3 cutlass supremes in that bunch, one which had a short in the battery b/c of not having a tie down. I used to have to jiggle the battery to get the car power to start it. I could tell by the light under the hood, when it came on , I had to jump in quick and turn it over. Same car had no wiper fluid. Had to disconnect the hose to the fluid container or it would squirt when the wipers went by.... if cars had porn, this would qualify.... w/ every pass of the wiper blades - squirt!
What a POS, right? You should have seen the mess I was when I had to part w/ her. It was the memories in that car, not just the car. I was w/ my first real g/f w/ that car. (guys, you know she loves you when you drive a pile of crap and she doesn't care.) I took my dog to put her down when I owned that car. It was tough saying goodbye, and the dealership guys back then probably thought I was nuts for saying goodbye to her. Damn, I got teary eyed just typing this.
I like most of you was bummed out when I found out the the F bods were killed off. Even though I still never thought I'd own one, and that killed all hope. I swore off GM and even sold Toyotas for a while! (those were dark days) Fast forward to 2007. I left my import job for a chance to come home to GM and Chevy in Jan. 2008. I saw the concept for the Camaro and I was thinking
"holy crap! look at that thing!! GM will never build it though, too awesome for them to build it, and they aren't the same company that made bad-ass cars once."
When word came down that it was green lighted I was elated, but saddened b/c I still thought, I'll never be able to afford that.
Still, I began to save my money. I stayed in when my friends went out, started packing lunches instead of getting take out. Slowly, my funds increased. There were many pitfalls and temptations along the way, b/c as everyone knows, a fool and his money are soon parted, and for 39 years I was that fool. I studied this car like nothing before it or after, which is saying a lot, b/c I'm am car person, and I always have been. Then a customer of mine told me about this website.
*Yes, I will repeat that I am a sales person, a Chevy sales person. You know, the devil.*
Anyway, my old car gave out on me in September of 2009, and I had to buy a car. I thought.... well, I tried but it's just not in the cards for me to own a Camaro. I don't have the funds and probably never will. So, I bought a Silver '10 Malibu LS. The very one I sadly traded yesterday for my current whip, a 2012 Chevrolet Camaro 1SS/RS. She served me faithfully and flawlessly, and is a confirmed snowmageddon survivor story. I've pics somewhere of my car buried.
So, this story has a happy ending. Because I kept the faith and saved, saved saved. and today I took delvery of my custom ordered car.
and she arrived the day before my birthday. She wasn't supposed to, she was scheduled for 02/13/12 TPW. It was bumped up by two weeks, I still don't know how that happened. Turned out that we got 4 car carriers yesterday, and we had a President's Day Sales Event going on. Combine that w/ the spoiler cupholder/ footwell lighting install.... well, I didn't get her on Monday after all. I traded my car Monday and did the deal that night, so I had no car. I ended up taking home one of the lot cars at the behest of my boss.
So I took delivery today, on my 43rd bday. How does that happen?
Thank you to the Oshawa team for building my dream car, from Frank @ the Rock. Order - QCKRD0. I still can't believe I own her.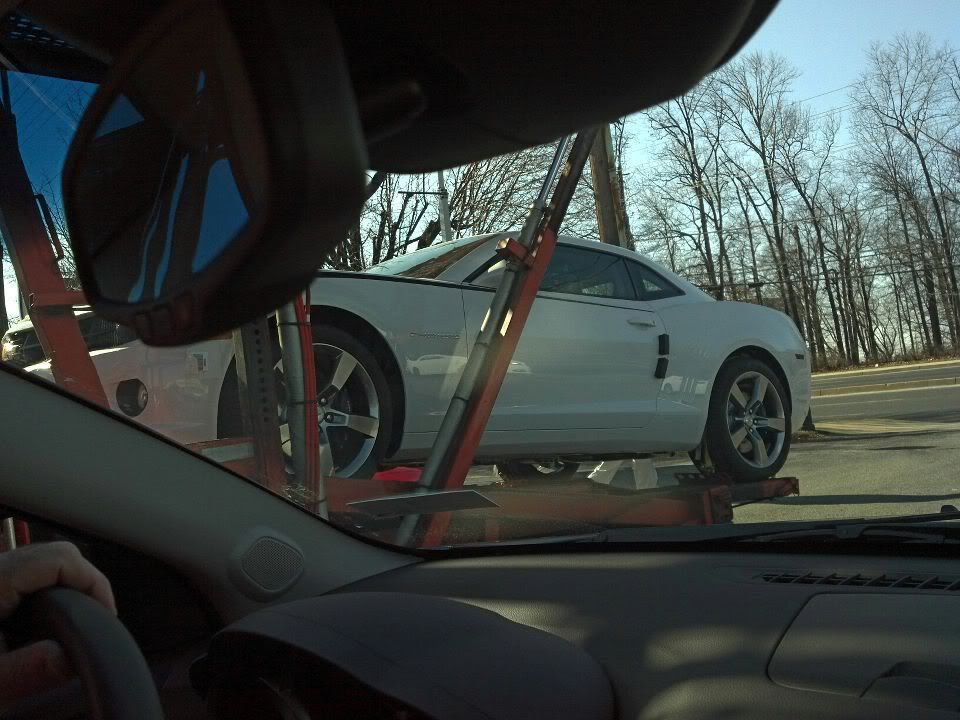 I was going on a demo drive w/ a customer when the truck pulled in.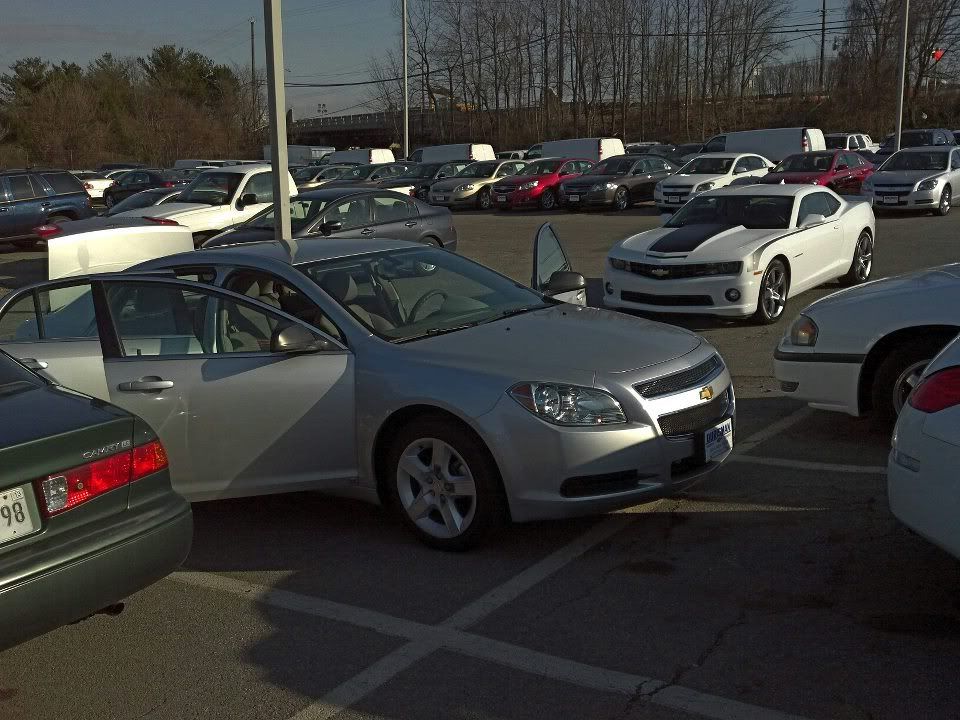 My '10 Malibu meets the new whip.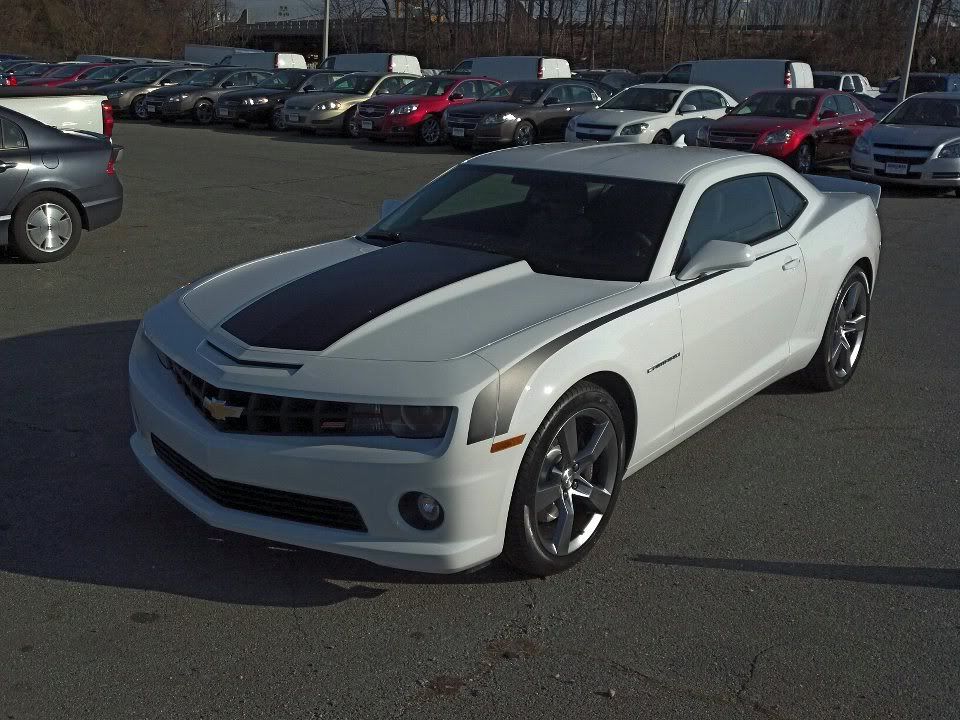 Ready for delivery!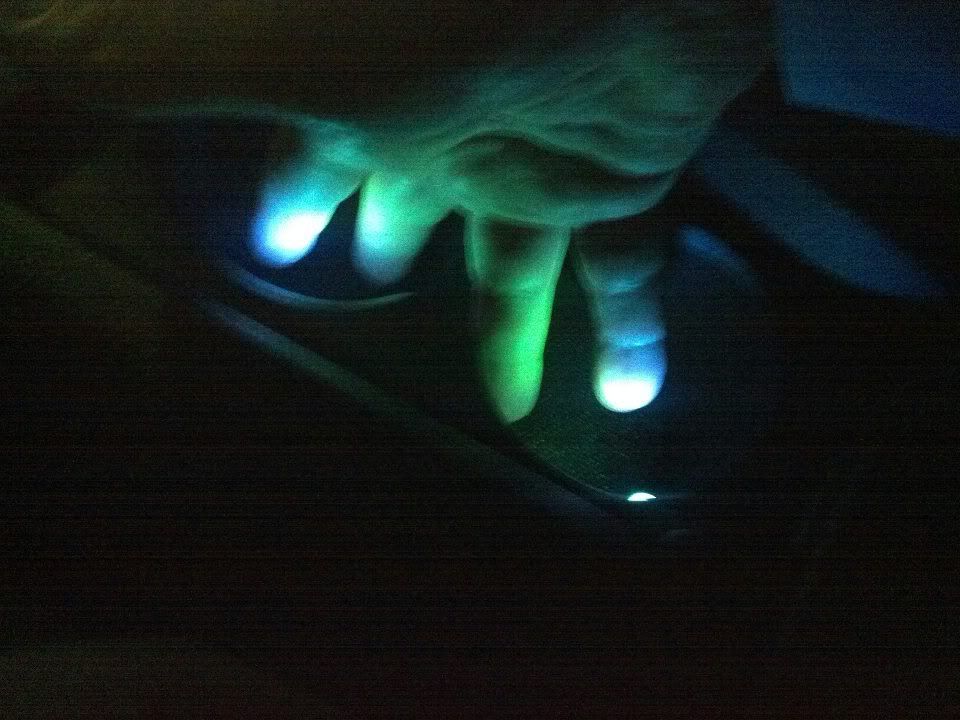 I waited an extra day for this....
.... and this, which I love. Reminds me of the '79.