This is the build of Megalodon, a 2012 2SS RS SIM LS3 6 spd Camaro
Megalodon was a shark that lived 28 to 1.5 million years ago and was the largest and fiercest predator to ever lurk the sea
Most Current Photos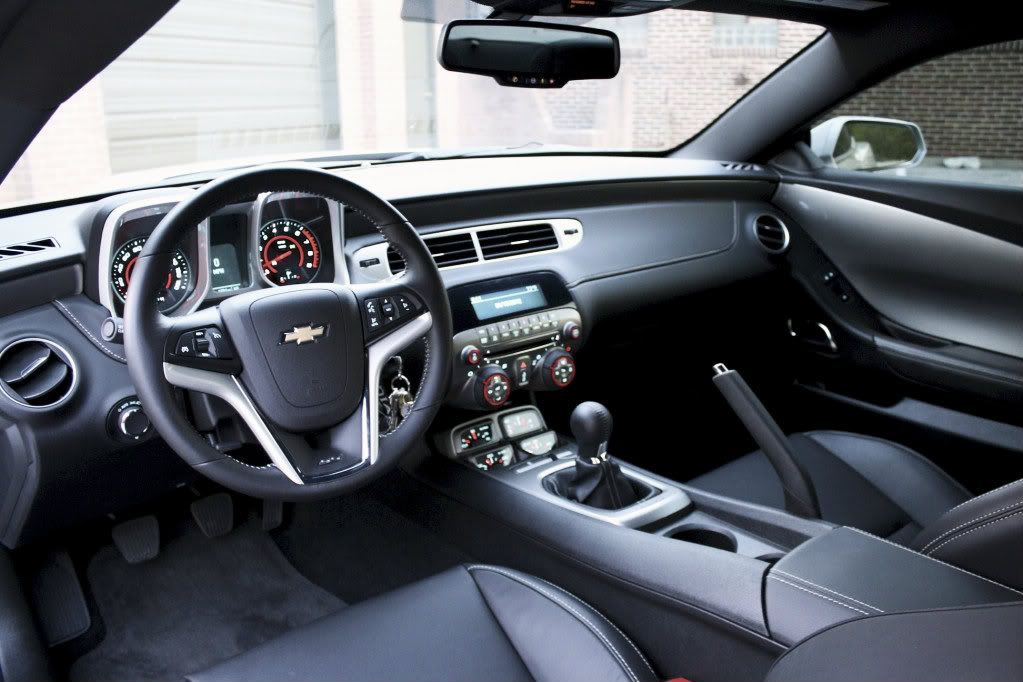 Current Modifications
Satin black tail light bezels
15% Window Tint
Black vinyl emblem overlays
Pfadt Racing Lowering Springs
H&R Hubcentric Wheel Spacers (25mm front, 20mm back)
K&N Cold Air Intake Typhoon kit
Future Modifications
Halo Taillights
Black bowtie emblems
LED dome light
OEM ZL1 hood and front fascia, side rockers, rear diffuser, spoiler
HID Foglights
LED lighting (exterior/interior)
Coilovers
Exhaust System
Supercharger
Headers
Tune
ZL1 black satin wheels and tires
Larger red brake calipers and rotors (drilled)
Before: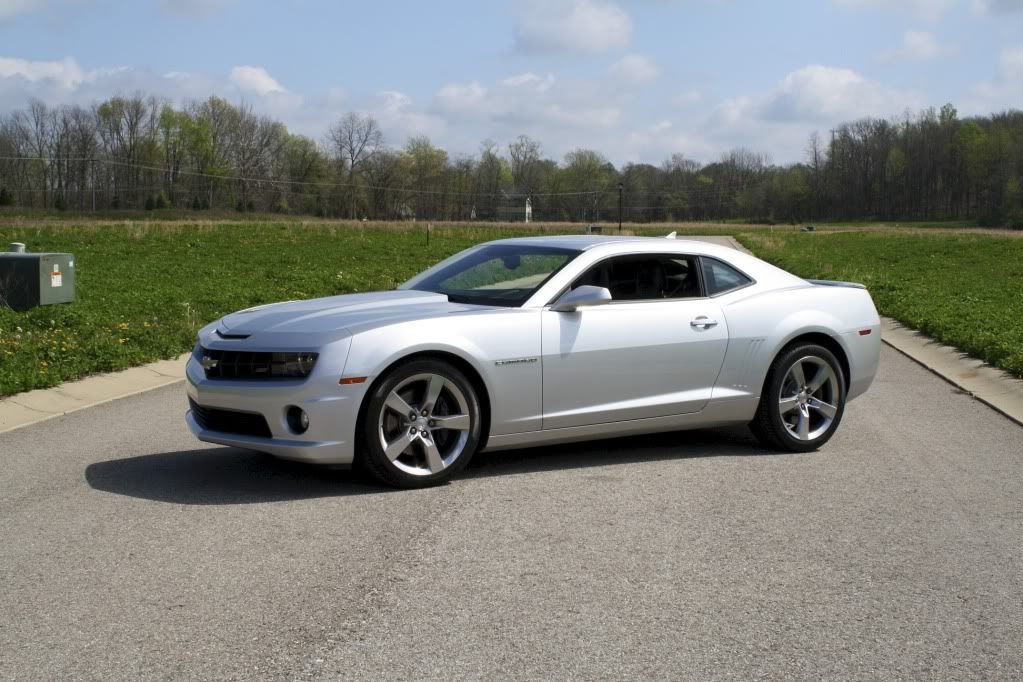 Where the story begins
The story officially started with a 2010 Aqua Blue Metallic 2LT RS A6 that I purchased new from Hubler Chevrolet in Indianapolis. I drove the car as my daily driver for 2 and a half years and did some minor modifications (like lowering springs, spacers, SS front end, wheels, etc) until the need/want for limited slip, a manual transmission and a V8 came into the picture. I decided to trade my car in and get the SS LS3.
However, many memories were made with my V6 blue Camaro including proposing to my wife, Jenny, on the hood of the car during sunset.
Needless to say, Jenny was sad to hear that the car was going to be traded in. So, trying to help ease the hurt, I thought it would be nice to keep the hood off of ol' blue and maybe, just maybe, get to mount it on the wall. Jenny was thrilled with the idea and so was I until the dealer provided me with the cost of a new hood AND the amount that the car would depreciate with a hood swap. We thought about it for a while and decided to do it anyway.
So on March 23, 2012, I picked up my beautiful new Camaro again at Hubler Chevrolet in Indy.
This is a pic of megalodon in the middle next to the blue v6 I traded in and my mom's yellow Camaro on the right
And just a few days after we got married, we moved into our new place and she let me mount it on the wall in my layer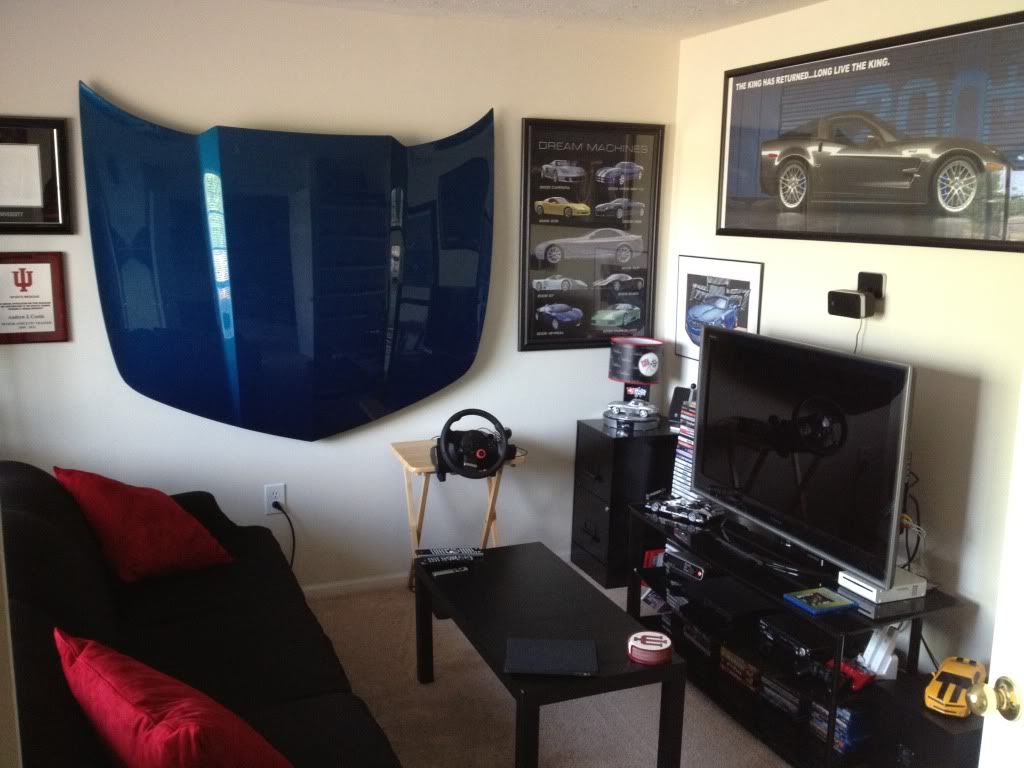 The Build
1. Satin black tail light bezels
I used 3 coats of Krylon satin black paint and sanded down the original bezels with 320 grit sand paper and then 800 grit sand paper.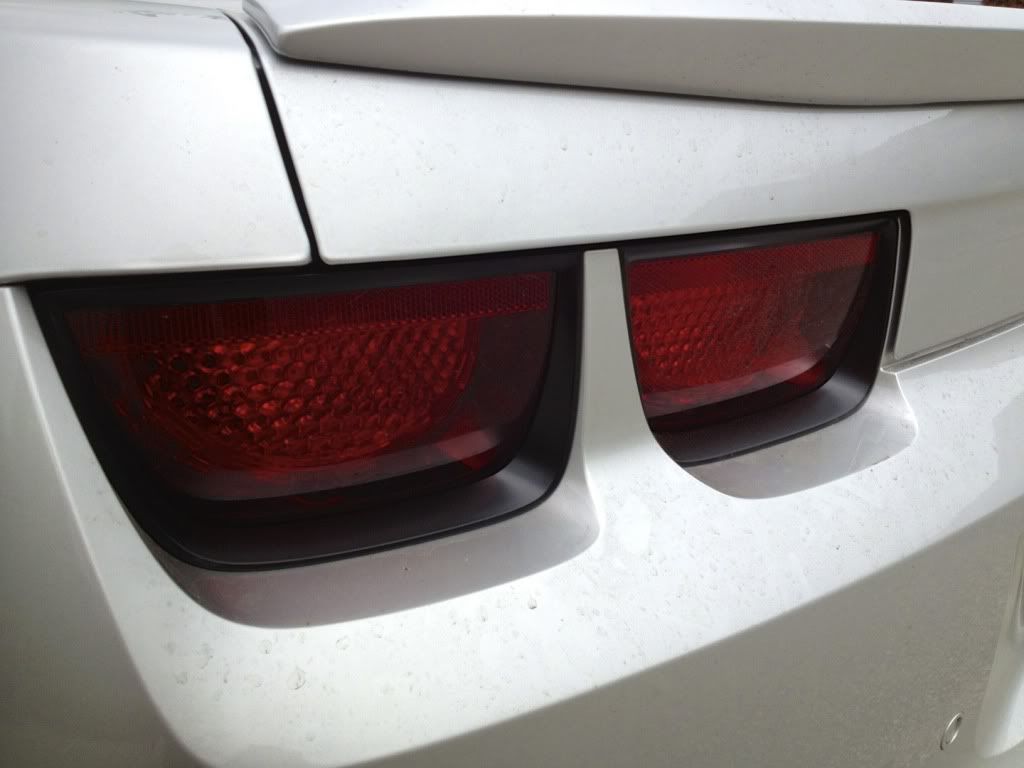 2. Window Tint 15%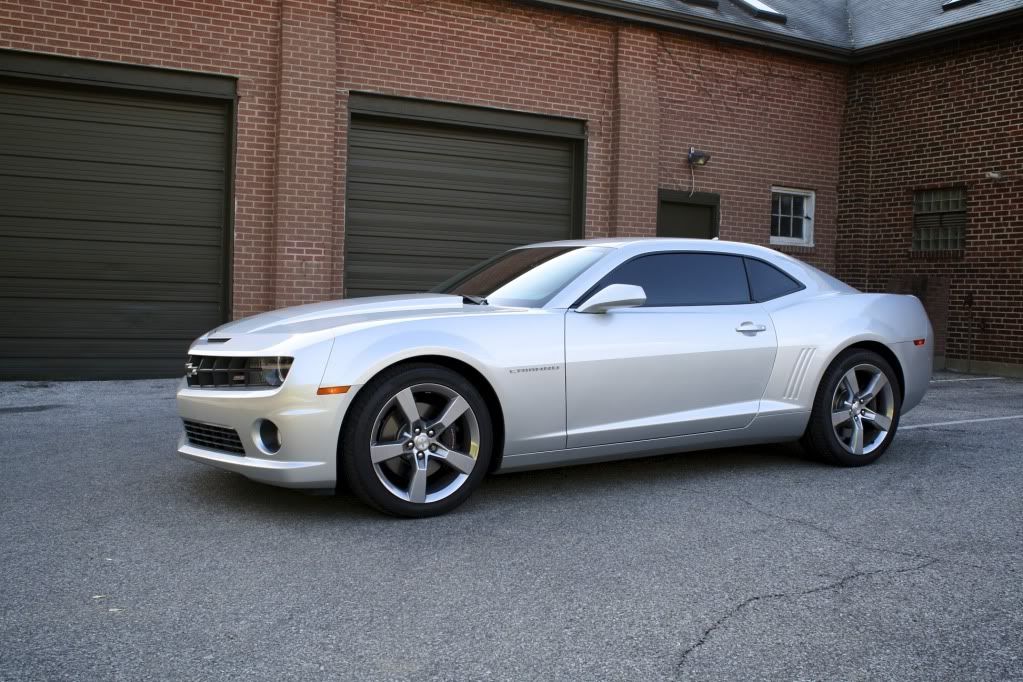 3. Black vinyl emblem overlays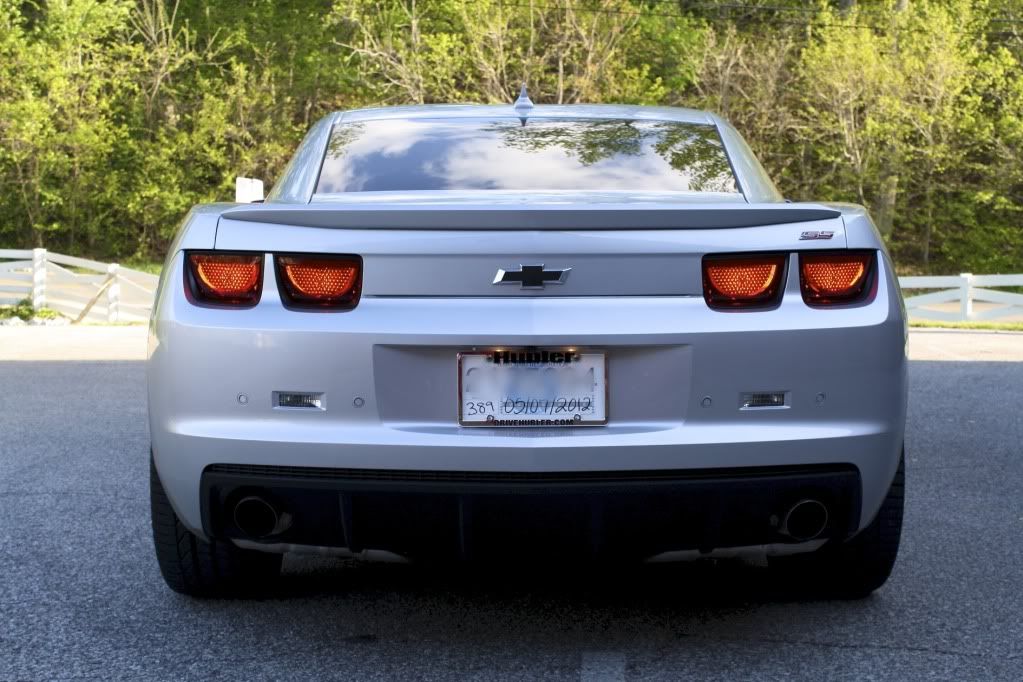 4. Pfadt Racing Lowering Springs
It's hard to see the difference in photos, but the 1.25" makes a difference
Before:
After: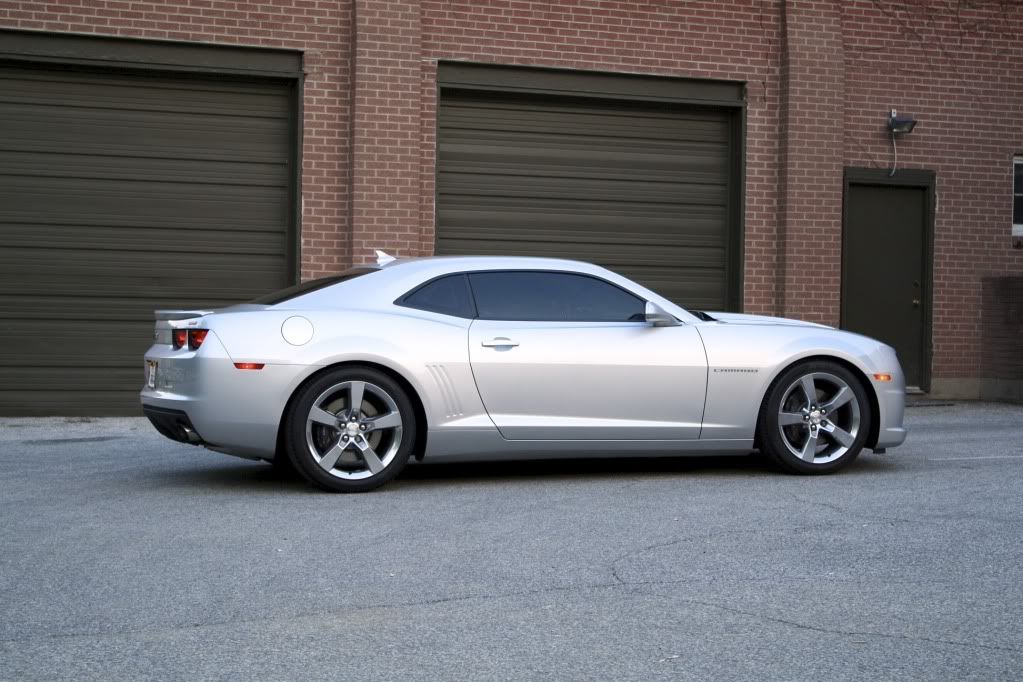 5. H&R Hubcentric Spacers (25mm front, 20mm back)
I didn't get a picture of the actual spacers, but in these pics you can see how they brought the wheels out a little closer to the edge of the fenders (25mm front, 20mm back)
6. K&N Cold Air Intake Typhoon kit
This kit claims to add about 18-19 hp. I don't have a dyno handy but I definitely noticed the difference in response from the stock system.
During the install:
Finished product: