Before looking at the full sized after photos it is important to reflect with two full sized before photos.
There was heavy orange peel over the Ferrari's entire surface.
Here is an in progress shot taken of the 458 Italia prior to the end of day three. A lot of time was spent double and triple checking the progress and results. If there had been enough factory paint thickness to completely sand the body completely flat, this job would have been easier. As such the goal was to get as close to perfect as possible, which meant giving it a consistent and uniform finish everywhere. Over sanding and over flattening a small amount too much would have meant re-sanding the entire surface flatter as well to ensure total uniformity.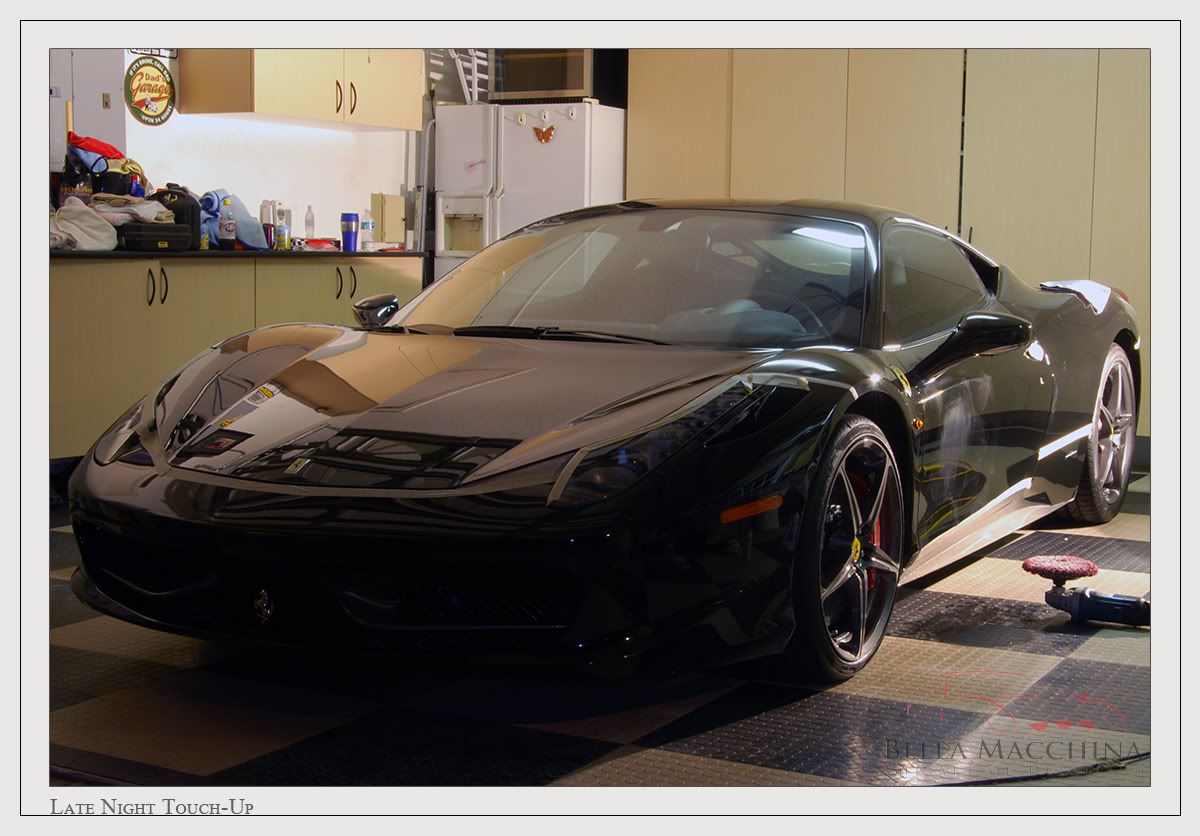 The remaining pictures are after shots, taken both in direct sunlight and in the shade close to the house. Thank you for reading.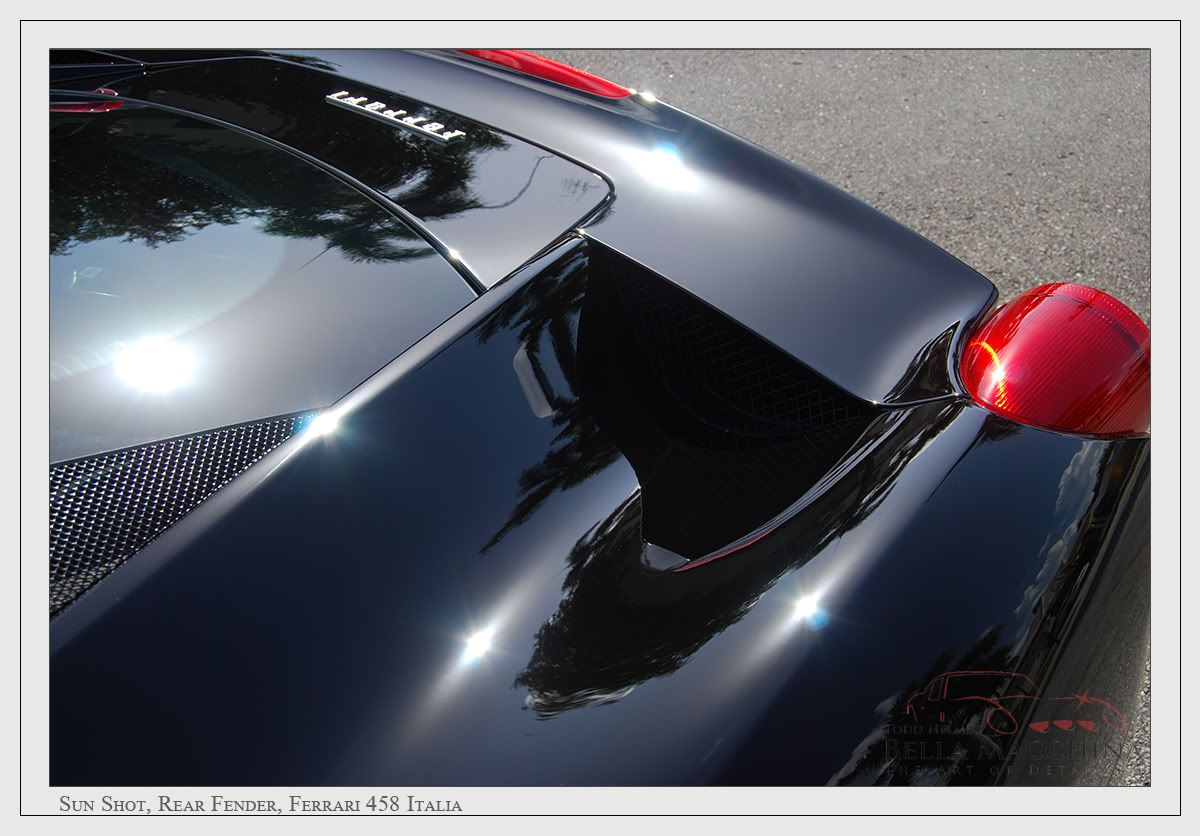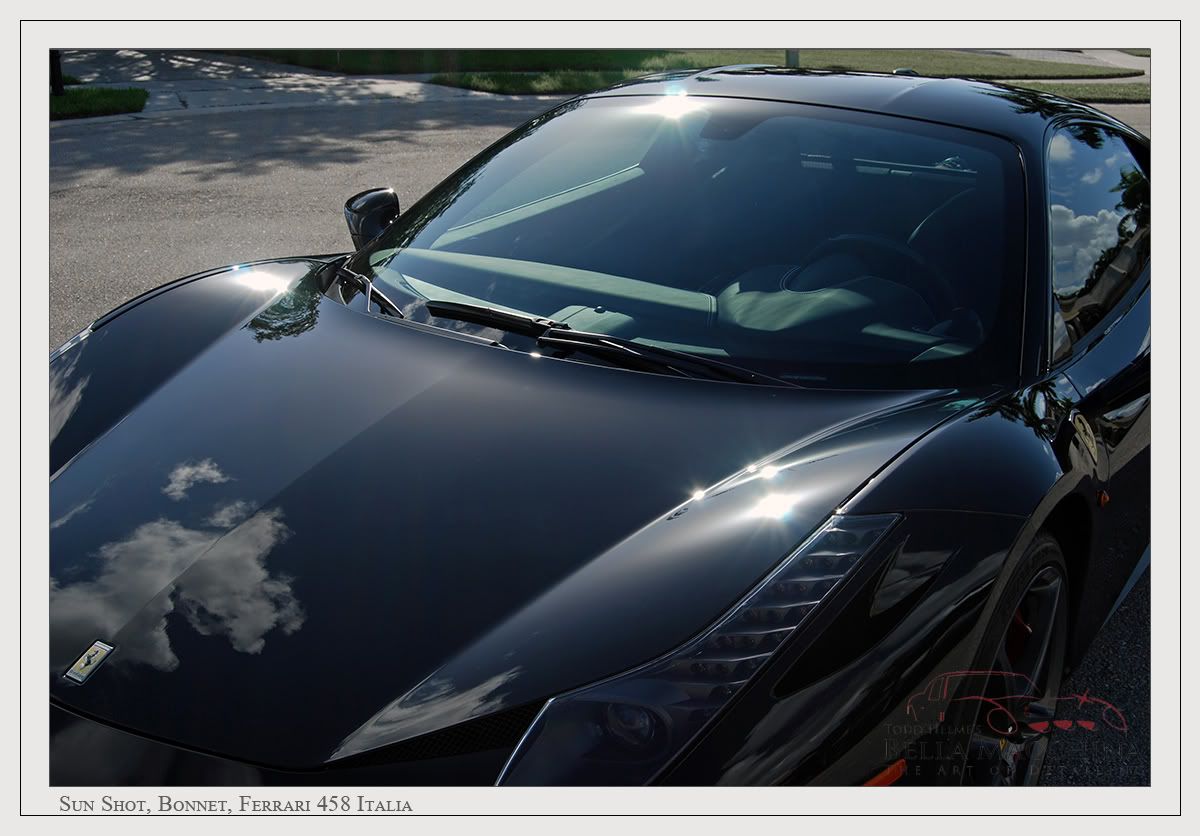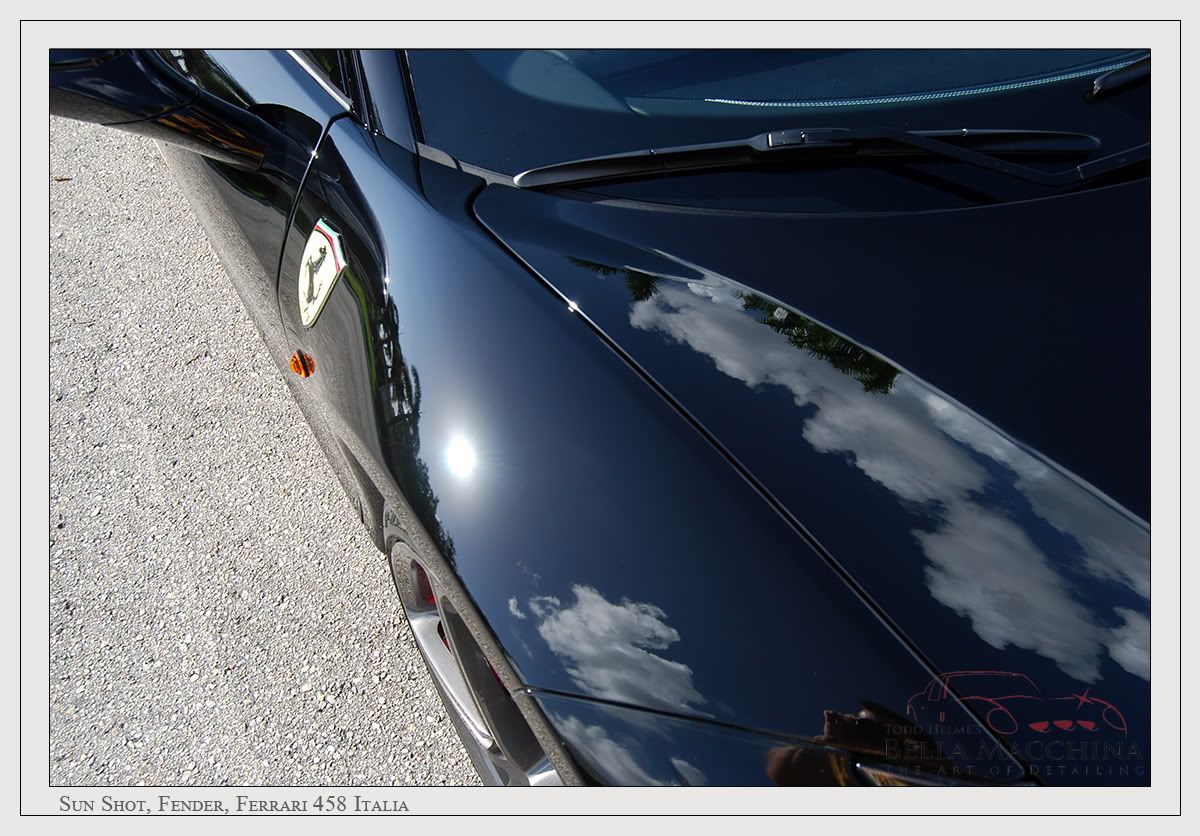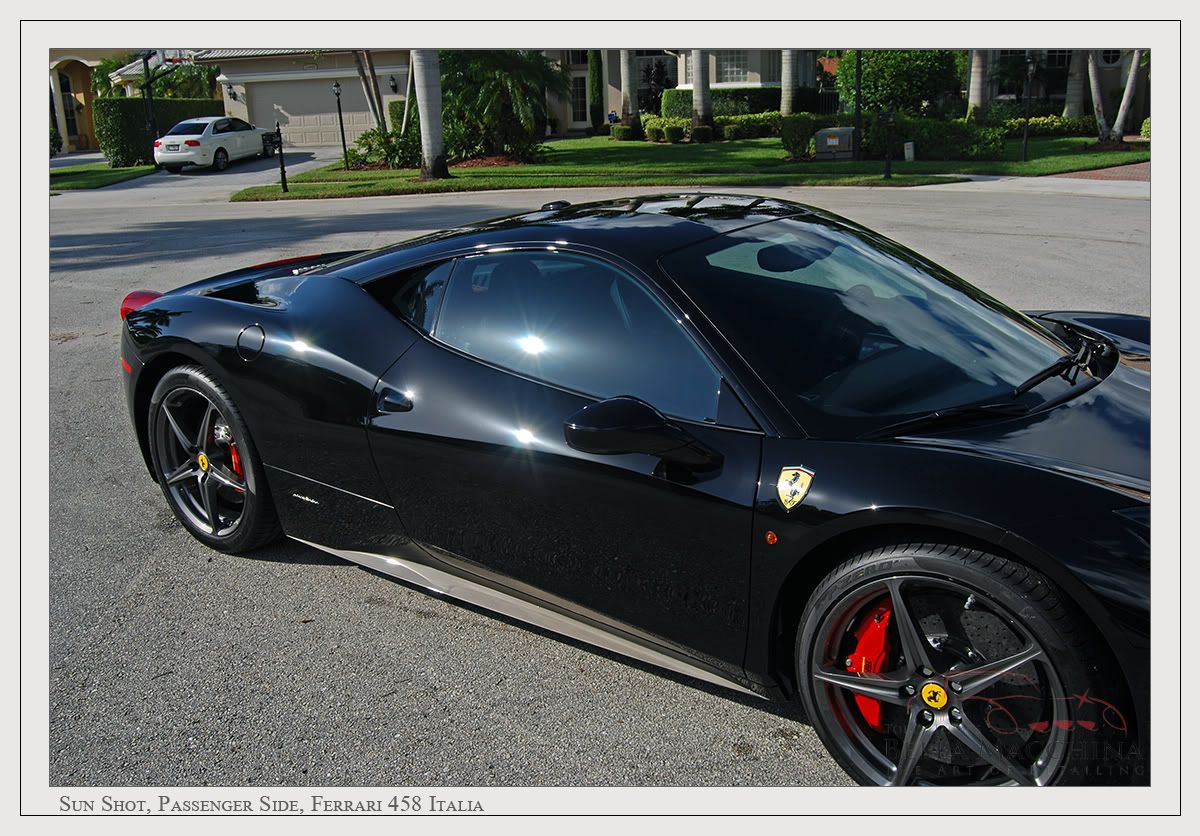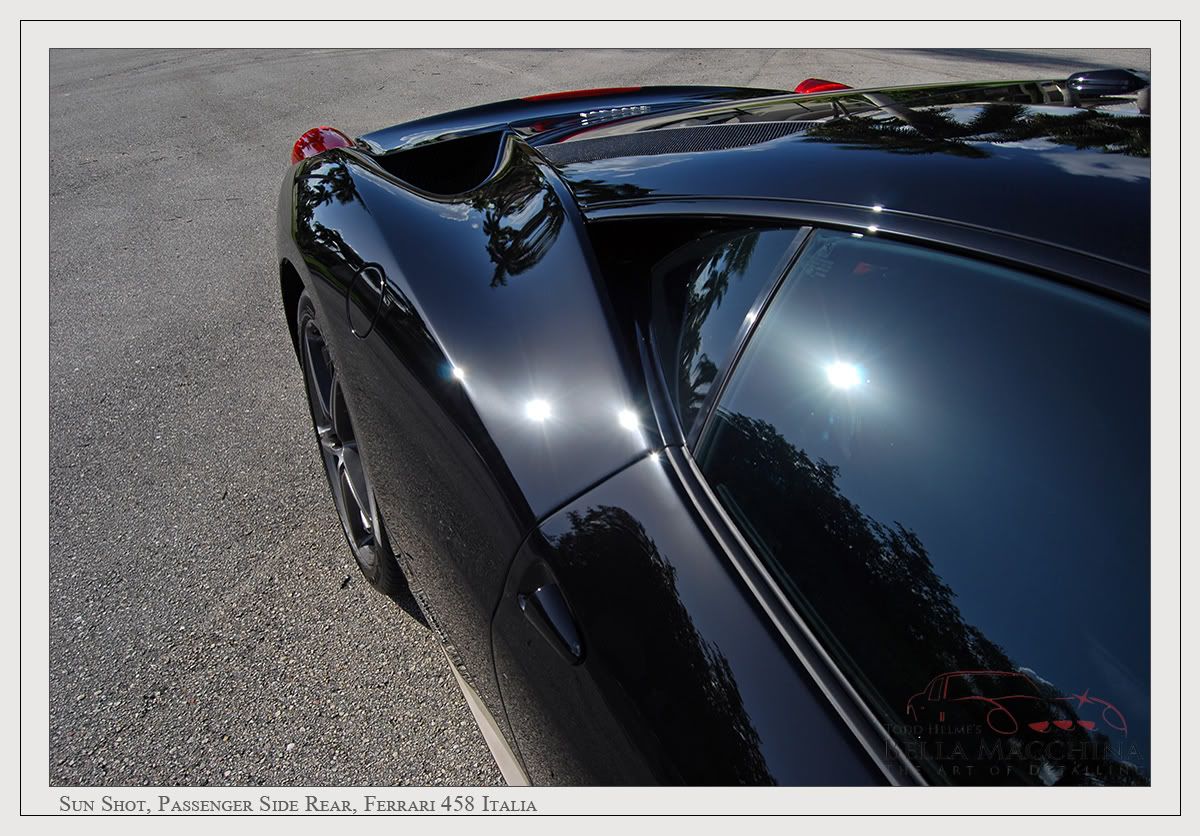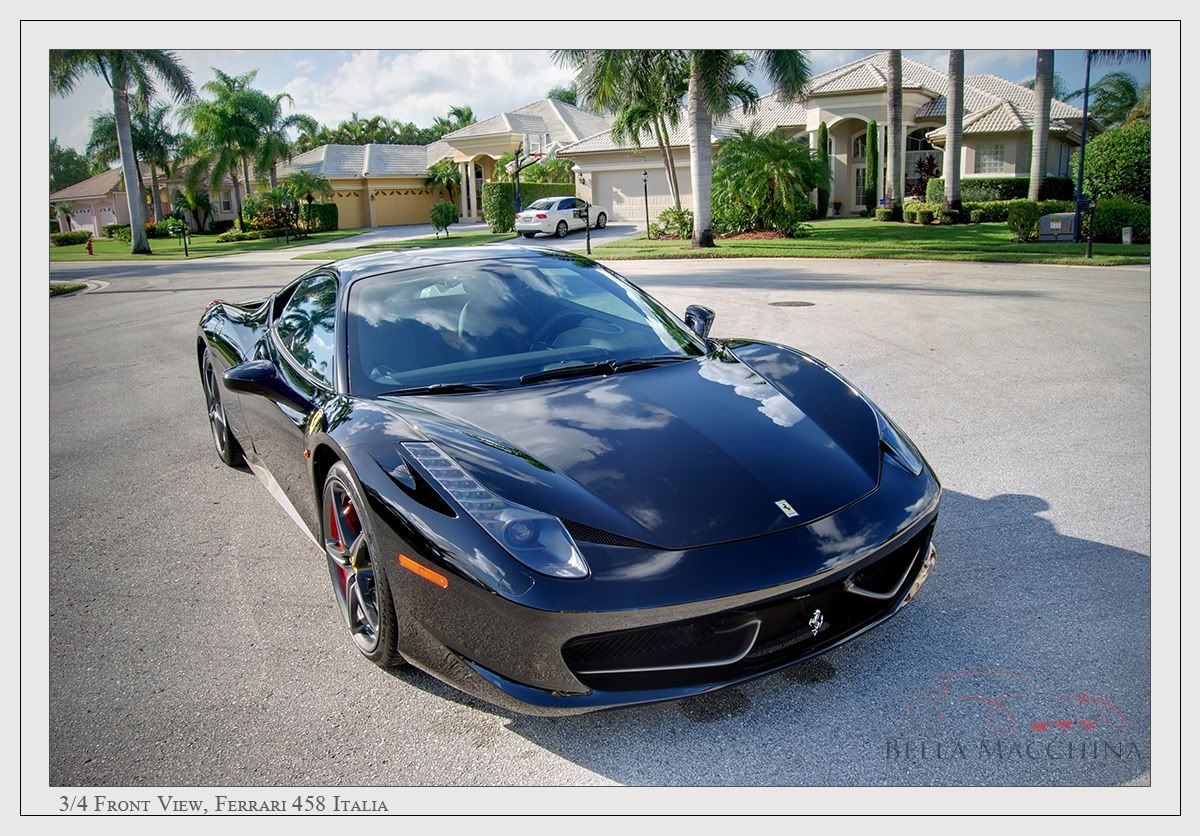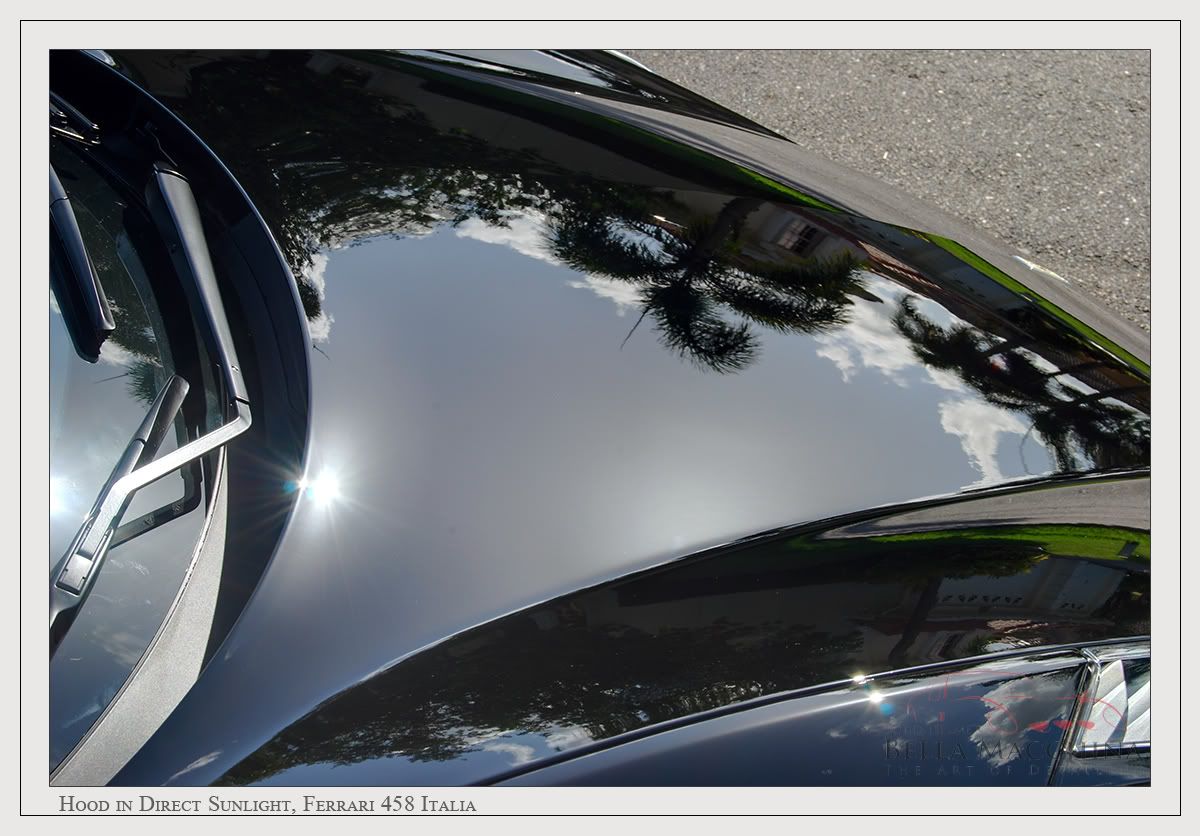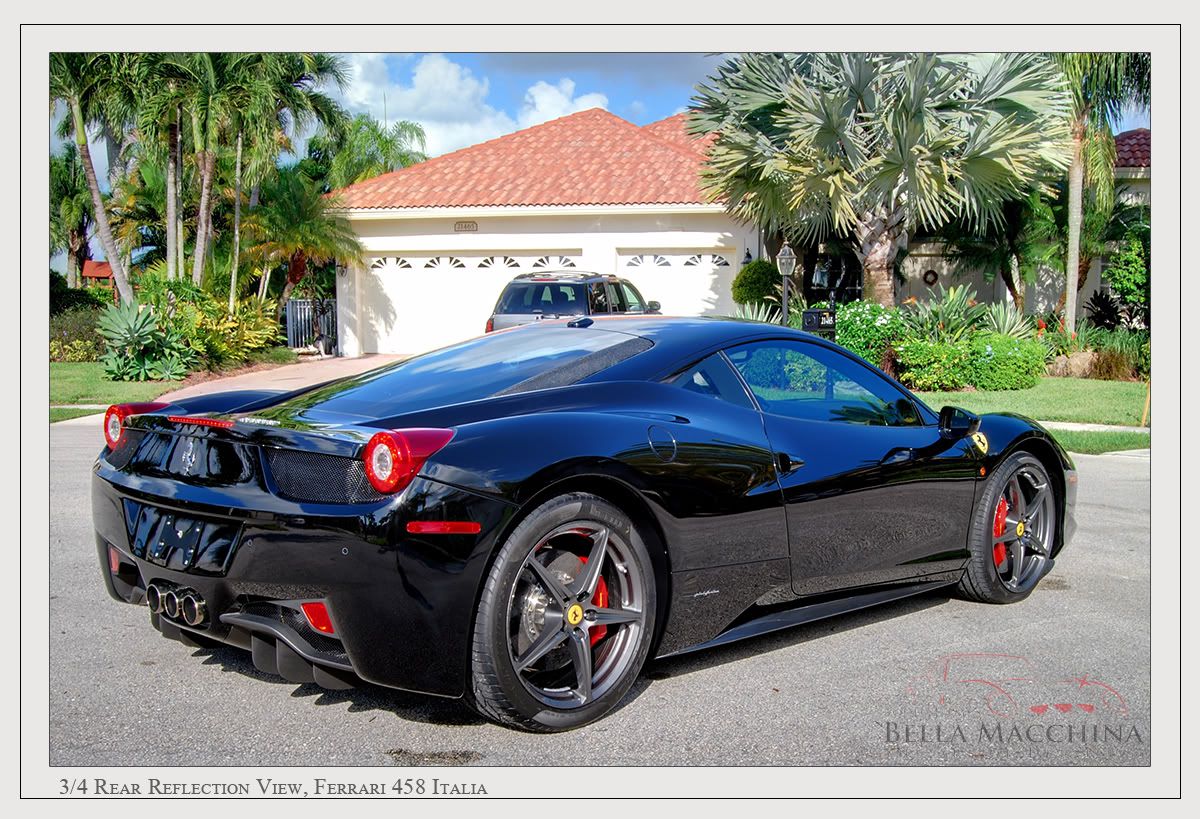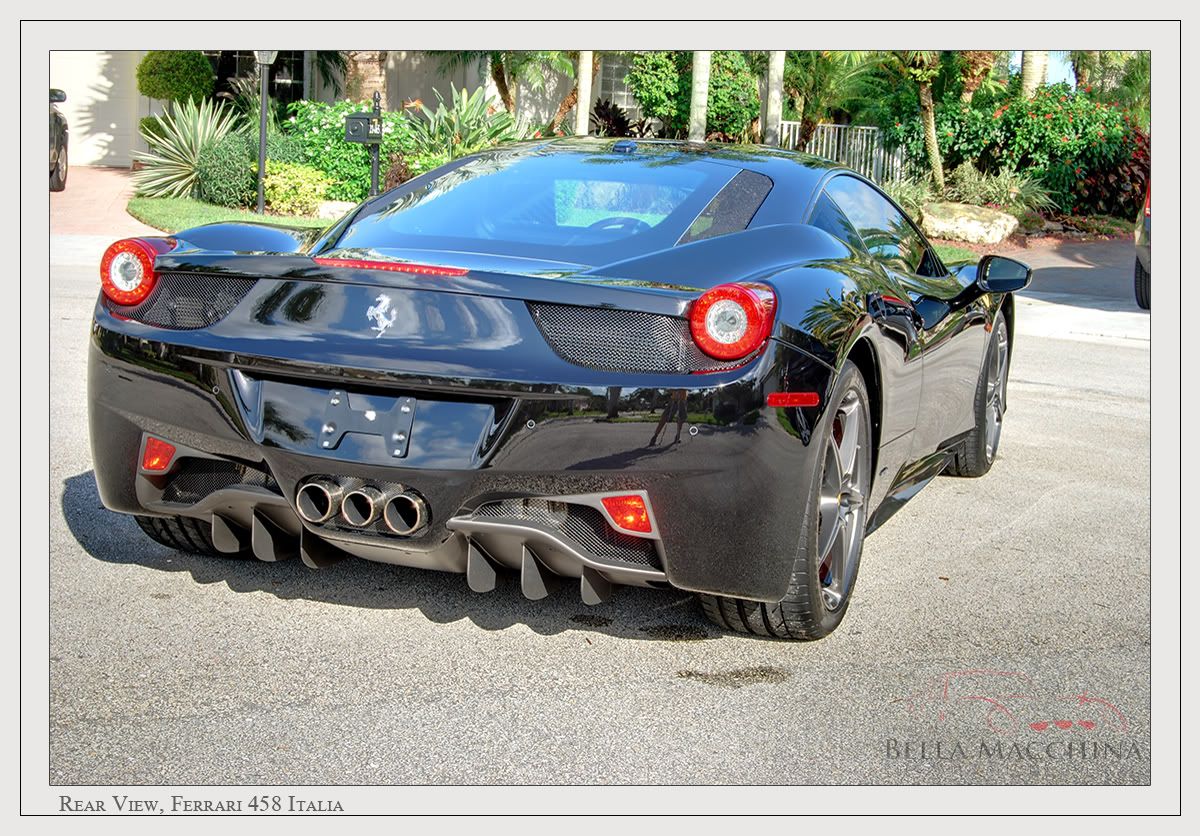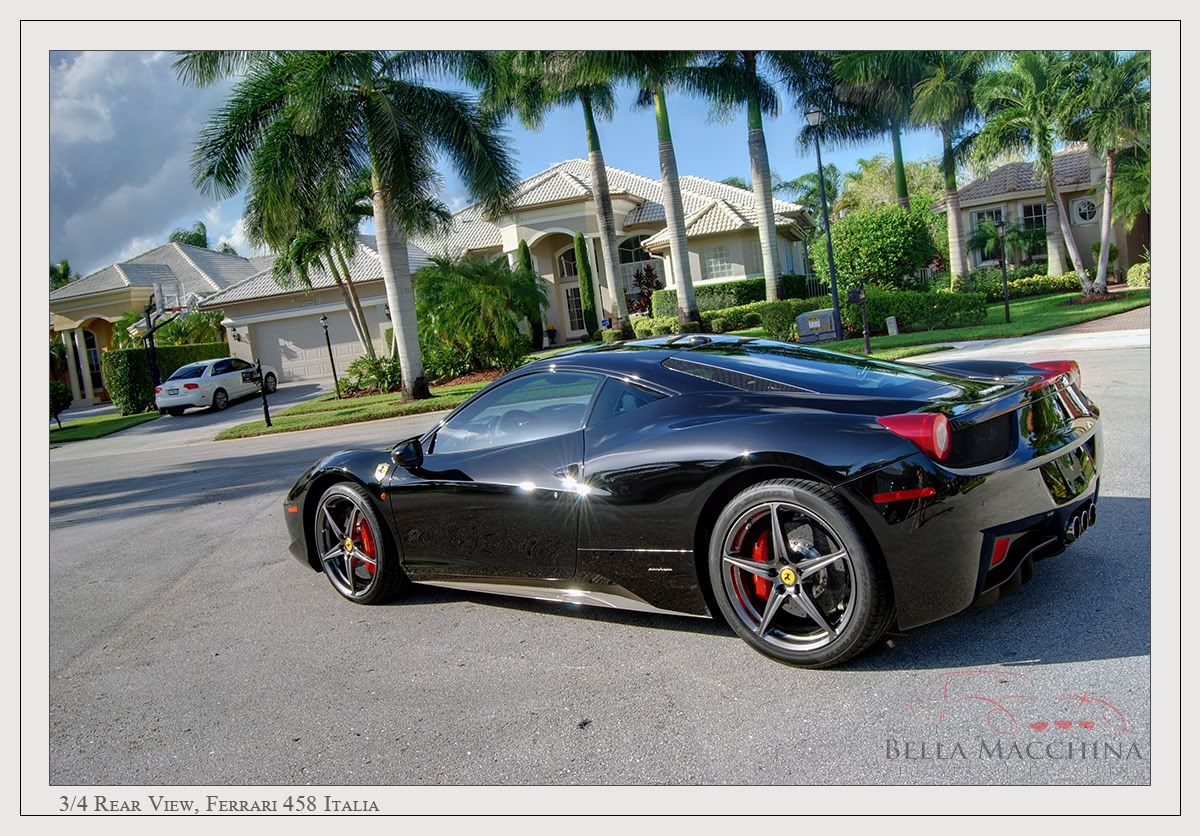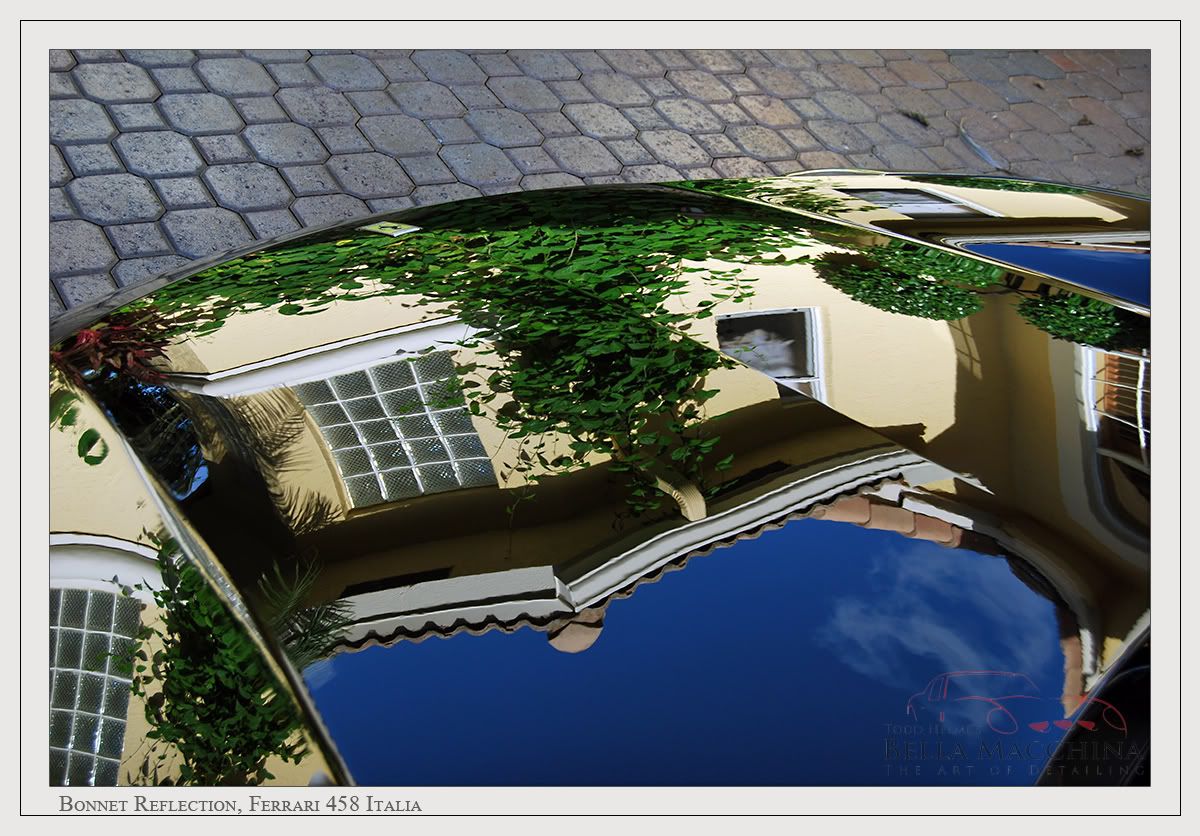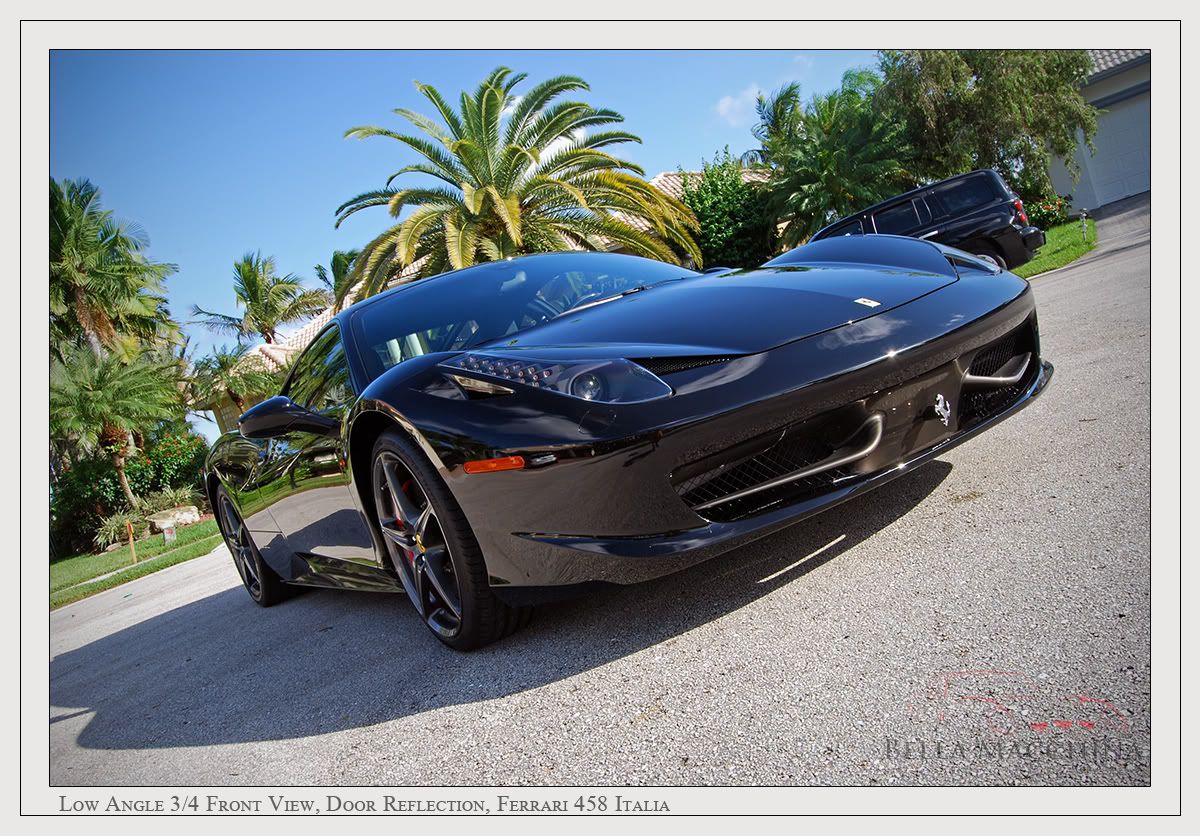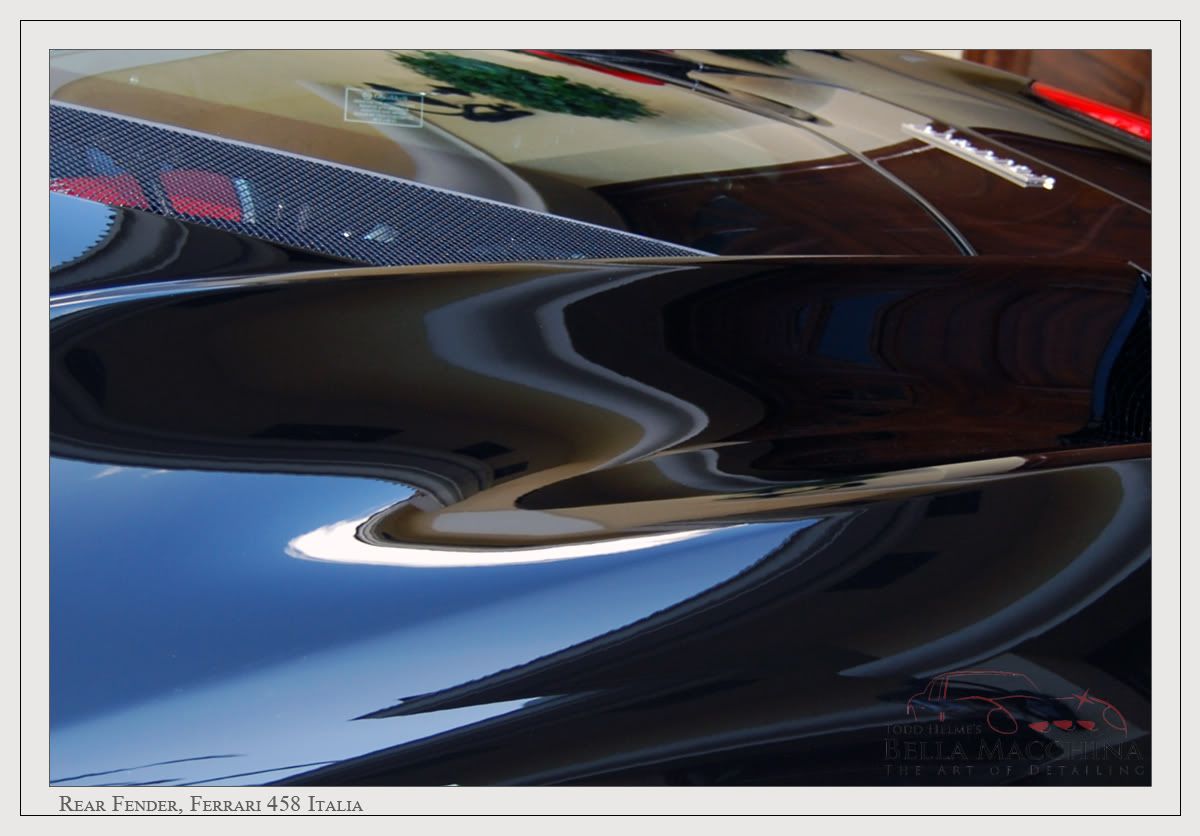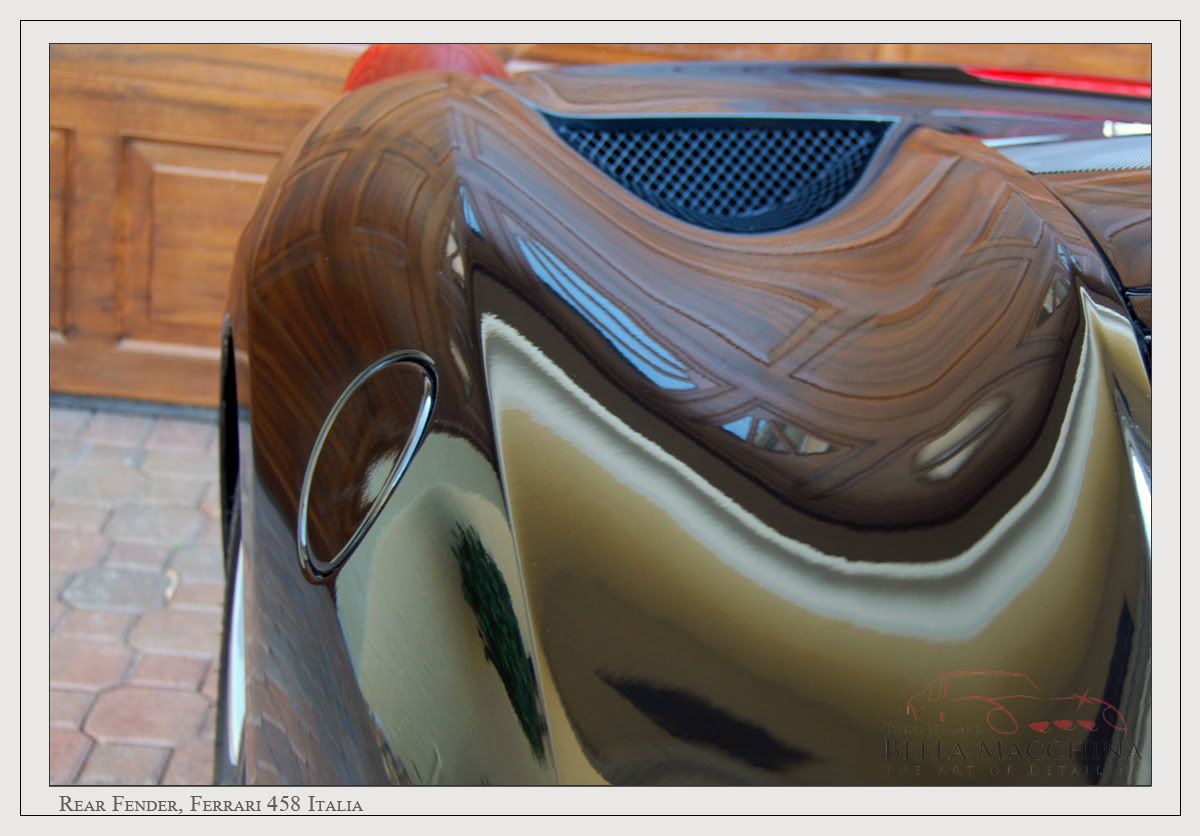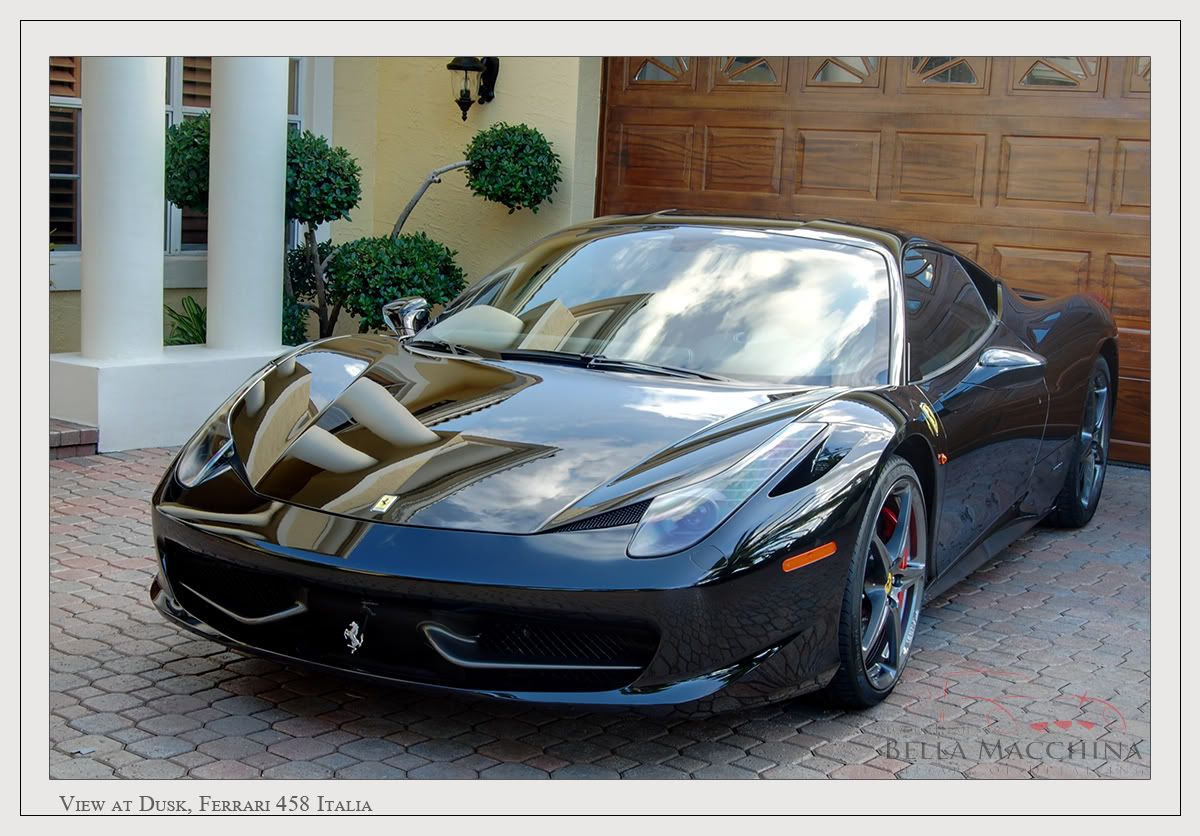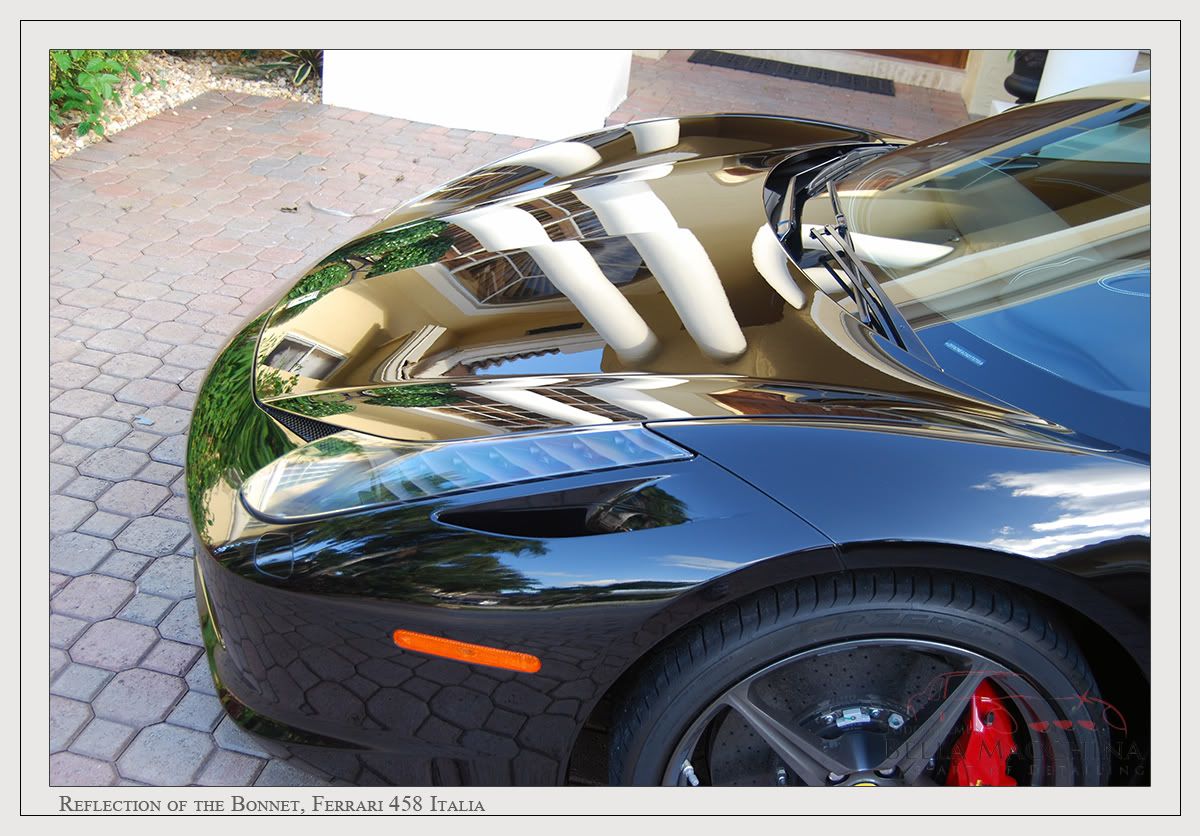 I would also like to thank Kevin Brown for graciously taking the time to proof read this thread and for making many beneficial suggestions!
After Note:The picture of the mil gauge reading was borrowed from a previous write-up of mine but worked for the story line. Since I originally was writing this for my website, I used artistic freedom with that picture. All other pictures used on the write up and every description is 100% correct and was taken during the course of the write-up.