Well the time has come for me to do a little build thread myself!! So here we go the car was bought 11-11-11 it is a 2011 2ssRS victory red with black stripes. Here is a pic when i brought her home![IMG]
[/IMG][IMG][IMG]
[/IMG]
The next day it got its first mod/ window tint! 5% all the way around including windsheild.[IMG]
[/IMG]
-Soon following are performance mods-
-The exhaust was to quite for my liking so after countless hours watching videos I went with the solo mach x cat back exhaust! and it sounded great!
-Went with the cold air inductions cai and the fitment and sound and hp gains are great!
-Also went with the sct tunner and a jaynetty racing tune.
I was completly happy with the car until December came and I went performance crazy my girlfriend says lol.
-My Christmas present to myself-
-MBS 1 7/8's Long Tube Headers which have been great for me great price and great power gains. And sounds amazing!
-Mast motorsports stage 2 cam new springs and dyno tune!!!!!! all work done by gpi a gm performance shop and kept my 100k mile warranty


-here are some vids of the car after the cam install
[IMG]
[/IMG][IMG]
[/IMG]
-Then I bought and installed the stock hurst shifter from gm and I love the difference!!
-So from here Im done with power (for now) (really want a whipple still!)
-From here I continued to spend money on her and got some new shoes.Also some bmr drop springs 1 1/4 drop all around Ruff racing wheel 20x9 20x10 with 295/45 on back.[IMG]
[/IMG][IMG]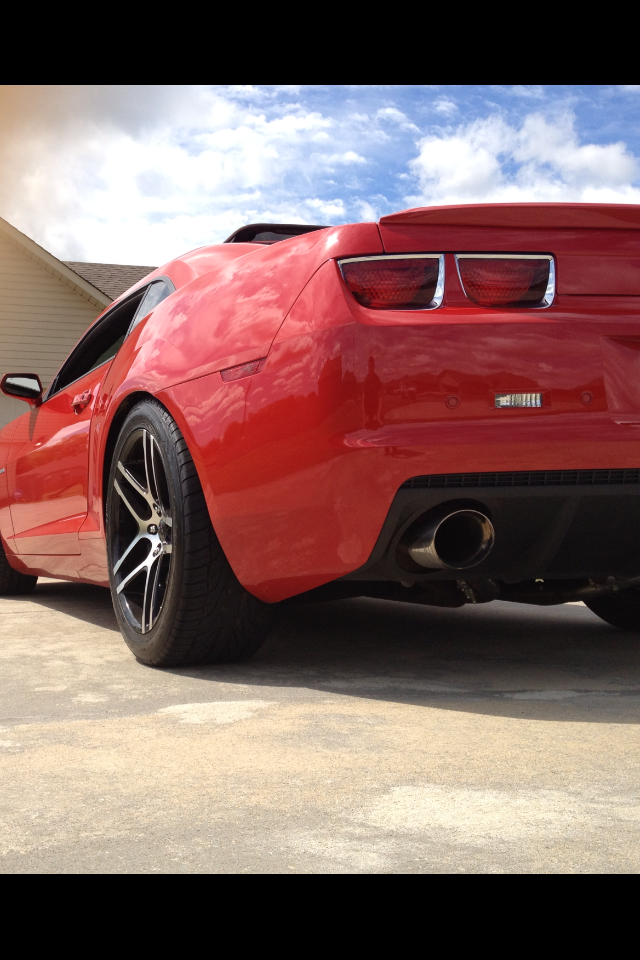 [/IMG][IMG]
[/IMG]
And to my last mod ive done to this point the heritage grill[IMG]
[/IMG]
*Next I plan on doing some under the hood dressup. Custom engine cover custom paint on cai and whatever else comes to mind. Final dyno results so far 482/447 not to shabby!
So heres my build so far thanks for reading![IMG]

[/IMG]