Since there seems to be a rash of "brand new" members on the few forums that want to make this a battle between the 2 companies. If your already leany toward the other one then by all means buy theirs. To date we have stayed out of the fights as much as possible but there are so many areas these systems differ (other than both use the same Vortech V3 head unit and power will be the same with either) that if you truely want to compare, then ask the details between the two systems....if it is power, either should give the same power....we only claim to have a design that allows the following:
The RX system does not use the current serpentine belt that already runs the AC, power steering, altenator, water pump. The RX system uses a dedicated separate drive pulley, belt, and tensioner so no addes stress to the OEM belt. This also allows the driver to still drive their car IF the SC belt would fail....you wont be stuck on the side of the road.
The RX system comes with the ONLY oil separating crankcase evacuation system that provides proper evac under both boost and non boost operation while trapping the oil from entering the intake air charge and causing the detonation, etc. you dont want when boosted. Any doubt on how the RX evac system works as PT Killa or any of the others that have retrofit it to their V6 FI build.
With the RX system you have the choice to add the RX Super Chiller system and the liquid to air IC if you choose.
The RX System comes standard with digital boost guage, wideband A/F guage and choice of consol pod or pillar pod....no extra charge.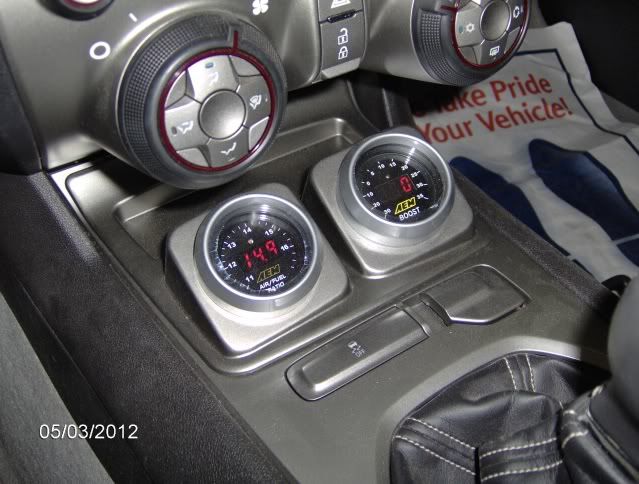 The RX system offers the uprgaded high pressure direct injection pump for the LLT (we dont have an option for the LFX yet...but in the works).....have not seen anyone else offer this solution (but we are sharing it with RDP/Ohio Speed and HPE and others developing FI systems for the V6 crowd....yes, I help others for the greater good of the family when they are decent and appreaciative and not cold hearted "take no prisoner" marketing attitude that seems the standard for some).
We also have the option of the VMax ice-olator and ported TB if desired (and anyone can order these no matter what system they choose).
The other companies system I expect to work well as the first one seems to clearly do so the decission on who's to buy should be made on the actual systems and the customer service provided after the sale and not because of a public slam fest.
The drivetrain warranty is available from several aftermarket companies (no, GM is NOT offering a warranty on ANY system).
We are not offering financing...the companies weinterviewed and the one we signed up with were 24-28% interest and the hoops they want the applicants tojump through (and they also want the vendor to subsidize it) are unreasonable and we can't see any justification for those rates (yes, they showed us how to advertize it as "interset free" or "low interest" but it was allmarket smoke and mirrors and we dont play those games.
As for rain....no track IHRA or NHRA will allow you to run when they call a rain out. We do not have our own chassis dyno atthis facility and are at the mercy of the few available in our area....and we had a slot scheduled for yesterday and when we arrived they had decided to close early....so were at their mercy.
We CAN make videos of burnouts (we did a short one) or doing donuts with customer cars...but is that what you all want to see?
Our goal at RX is not to battle a competitor...if your leaning toward them by all means, buy theirs. What we do offer is quality and service second to none (just ask any of our customers at any level) and that we have made a huge investment of time and $ in developing products for the modern muscle market with a ton of investment into bringing the V6 crowd mods the mainstream brands did not in the beginning, and I think most are pretty happy some have done this. We also continue to make a huge investment into even more products (cylinder heads are getting closer) but unlike many, we dont come and hype something before it is proven and perfected and released.
So, it appears the ones that seem to appear in the threads with just a few posts and recently joined may actually be sincere.....it usually turns out to be just the opposite. The IP address on several in the past turned out to be the same one under several user names or from the same network or PC that ended up originating at another vendor, etc.
So excuse me if I am leary of some of these that appear to be looking more to stir things up than to really be sincere.
Hope I covered things enough here without being baited into another slam fest as no one wins in the end.
We have been supercharging since the early 70's and turbo charging since the late 70's and have done applications most would not touch. Since we do much of our machining and fabrication in-house changes and improvements are done quickly and it gives us the flexablity to customize as needed.
We are also right in the middle of moving into our new facility (16,000 sq ft with us occupying 8,000 to begin with) and this is no easy feat while still meeting orders and completing builds, but it will allow us to again add our own chassis dyno as well as add 3-4 new assembly lines allowing our production abilities to increase several fold.
So, I thank those that are supporting us.....I ask those that want more data to stay tuned, but I stand behind everything we do and there are enough customers out there with our bulds to ask personally if they reccomend us or not. And those looking to cause trouble, your time can be used far better by attacking the scammers and not someone that does as much as we do for the community as a whole. If you are truely sincere Iwill get you any info I am able to.
Tracy