2010-2012 Camaro SS & V6 1400HP Level 5 Direct Bolt-In Axles #RA5414X5 and #RA5415X5
2010-2012 Camaro SS & V6 1400HP Level 5 Direct Bolt-In Axles #RA5414X5 and #RA5415X5
1. Full certified 300m center bars (not just 28 spline like the others, there is a reason the viper T56 uses a 30 spline and its the reason this manufacturer does too. (same center bar used in Lingenfelters 6 speed car)
2. Certified 4340AQ cages REM polished, others will try to impress you with saying chromoly is a weaker part for the center bar (this manufacturer has always used 300m and 4340) but uses it on there cages. Their cages are full 4340. You decide what you want!
3. Their Center race n the CV is certified 300m. This should need no explanation. No one else uses this and they can prove it.....
4. Rolled splines. Most know a forging is always stronger than billet. The Driveshaft Shop rolls their splines. This is by far the strongest way to form a spline and is far superior to "old technology" cut splines.
It should come as no surprise that the DSS never stops thinking about new ways to make an axle. They try to not only make it better but less expensive at the same time. For several months they have been working with some of the top tuning company's around fine tuning and understanding what their customers needs were. What issues the car had after it came out, manufactures made lowering parts and other goodies and with these changes the we decided to re-design the axles. Due to a new relationship with a steel mill and the ability for them to buy direct. They not only have been able to reduce their cost on many new products but they are also able to announce the release of some new aircraft quality materials that rival top rated product on the market today.
They are proud to introduce the new 1400HP axles for the 2010-2012 Camaro. They were going to put a 1800Hp rating but knowing the differential will break at about 1000Hp, they feel the 1400Hp number was impressive enough. They recently were made aware that the 108mm outer c.v. and bolt system may have a clearance issue with a lowered car squatting real hard at the track. They took their test mule thru complete suspension travel and the bolts holding the outer CV on at the wheel end on a 108mm CV (any thing larger or longer than their108mm CV may be a catastrophic event bottoming the suspension out on the upper control arm) Well it touched the upper control arm, not much and with a little grinding would clear it, but being it's a brand new car and "no one wants to grind". They have designed a new CV for the application that is not only stronger but more cost effective to manufacture.
(They have redesigned a "street version" with unequal bars rated at 600HP) They have worked very hard and very long on this new system to not only bring you a better choice of axles but better axles at a better price.....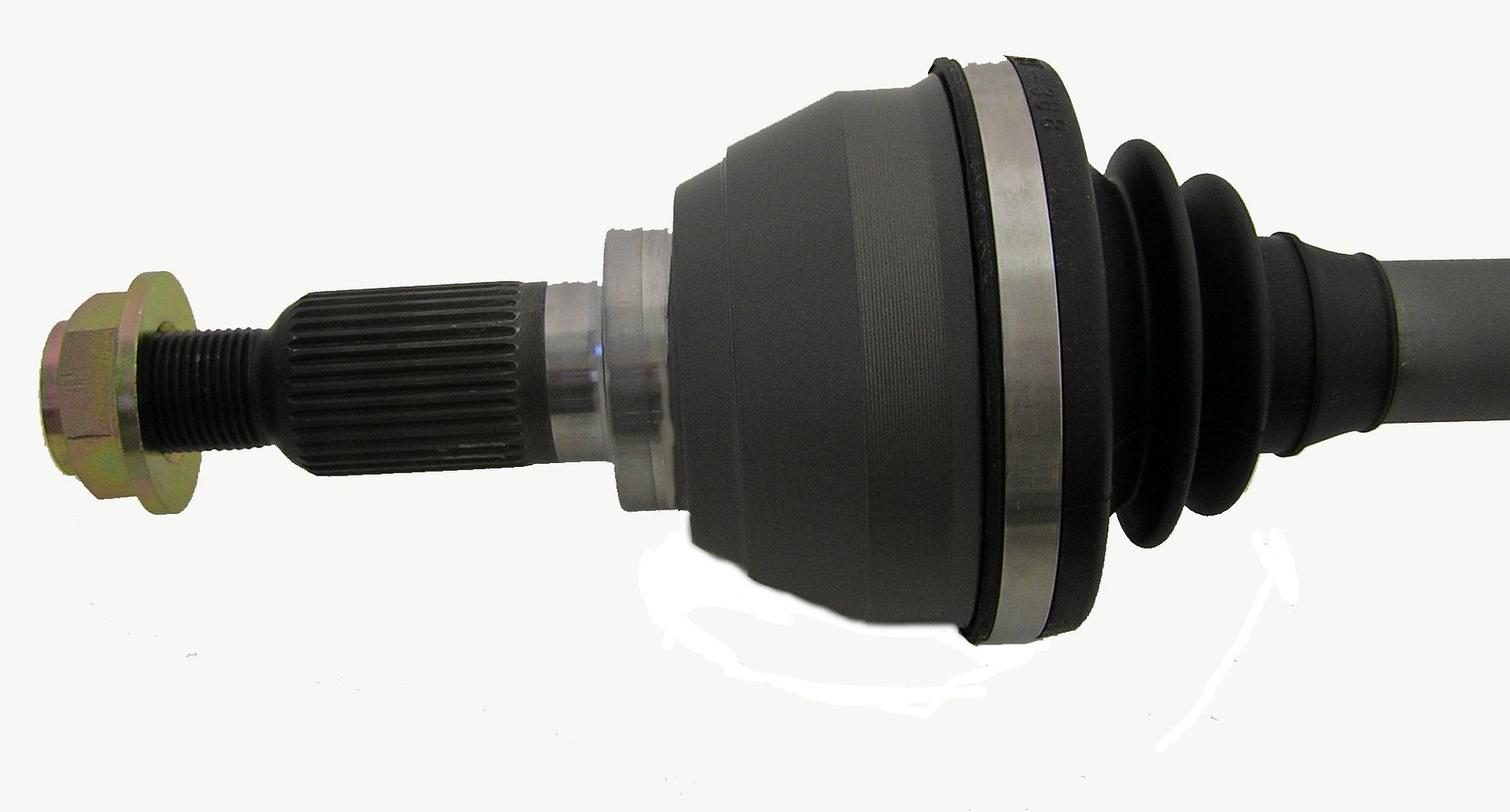 Place your orders today at www.PhastekPerformance.com