Ok I've posted plenty of pictures of my car on this site but there all spread out everywhere so i figured i might as well make a build thread for my car. To start off the inspiration came from my dad, he had a 1974 Z28 in black. that was the first car he was able to purchase on his own. One day he was walking back to find someone had broken into it and stollen it. Now I wanted to get a

just to continue the tradition but hopefully keep this one for a very long time. I call her Pepper she's a '12 2SS/RS Convertible, I had the opportunity to build and order the car just the way I wanted (with every option) lol and i cant be more pleased. I thank god every day for allowing me to be as blessed as I am. Here are some pics of the day i picked her up...
After about a month and a half and countless hours on this website I decided it was time to mod her. So the first thing i purchased was a K&N Typhoon cold air intake system. My other options were CAI and Spectre systems but eventually I preferred this one...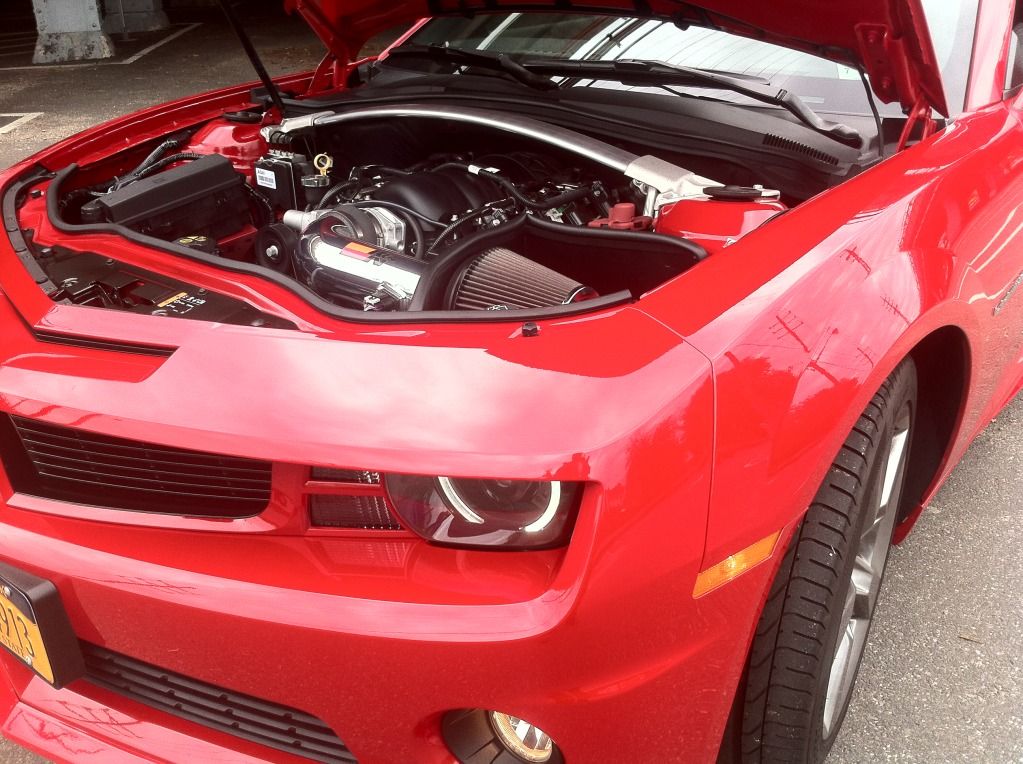 definitely felt a change in horsepower and loved the whopping sound at about 4500rpm's. after the installation, one weekend i decided to paint the engine, and the tail light bezels blacked out along with tail lights tints. Also decided to do 20% tint all the way around, makes the car look very mean and unique.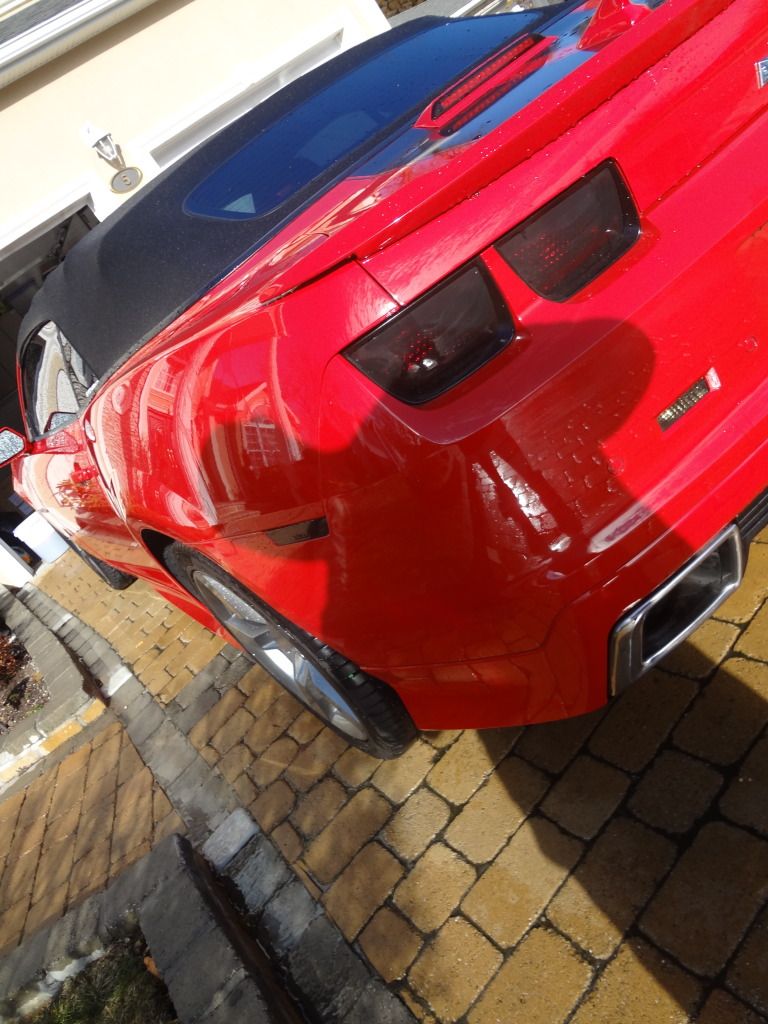 Next on the list of mods was the Classic Designs Concepts Sports bar, this was purchased by RPI, which has fast shipping and great customer service. I installed it myself (very nervous because i wasnt much of a machanic) but all in all it took me about 4 hours by myself, in my garage. most frightening part of the whole install was measuring the holes correctly, but by the end of the day i followed each direction very carefully and it came out great! also some vinyl by big worms graphics for the blackout panel, gills, and tinted headlights and fog lights.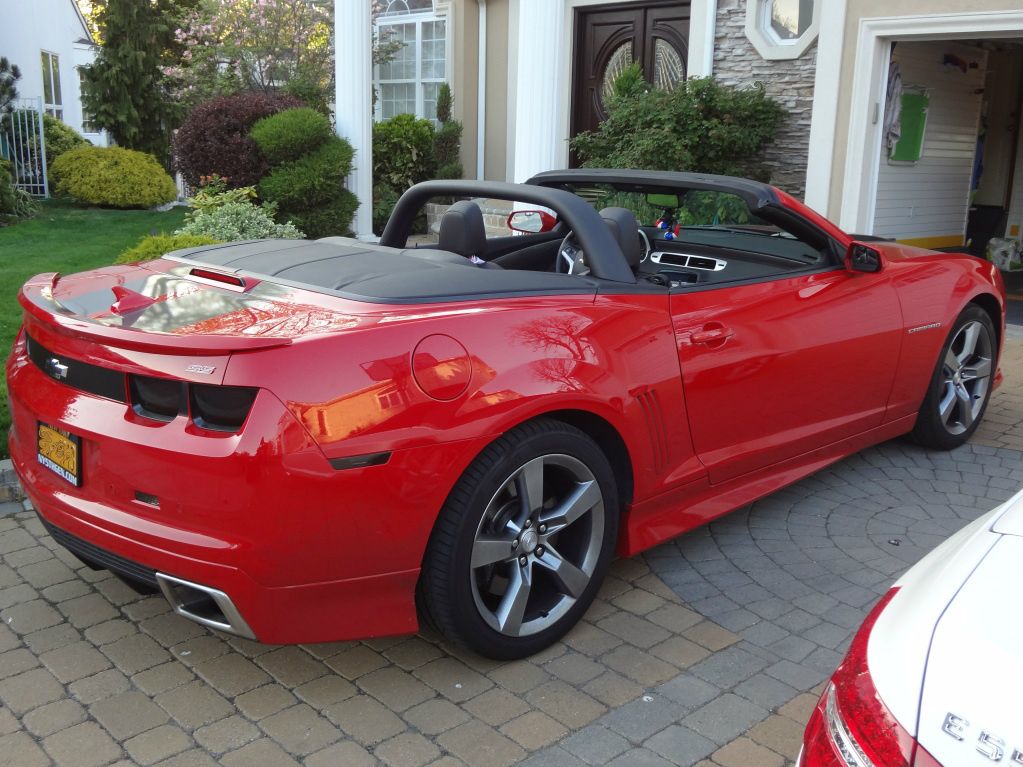 Now it was time for some noise, because this car frankly isnt to loud with the stock exhaust set up. So i picked up some OBX longtube headers with high flow cats. Now contrary to popular belief these headers are very well made and definitely add nice looks and alot of horsepower without breaking the bank. Definitely would recommend these to whomever doesnt have a load of cash to drop.
also made this little video with the headers with stock catback
http://youtu.be/deb1-4KLpzA
after the headers i purchased some plasma p13w amber fog led's and also some victory red bumper plugs and a show 'n go license plate. (dealer refused to not install the licence plate bracket and drill into the bumper but now thats all taken care of and car looks amazingly better imo.
stay tuned more mods to come!!