New build on the horizon here (parts ordered, just gotta put together)
heres a teaser (Mini-ITX..I really want to build a tiny low cost gaming rig lol)
I will say theres a HD 7970 (taken out of trifire) and a 2600k in it (CPU before I upgraded to 3770k on last build)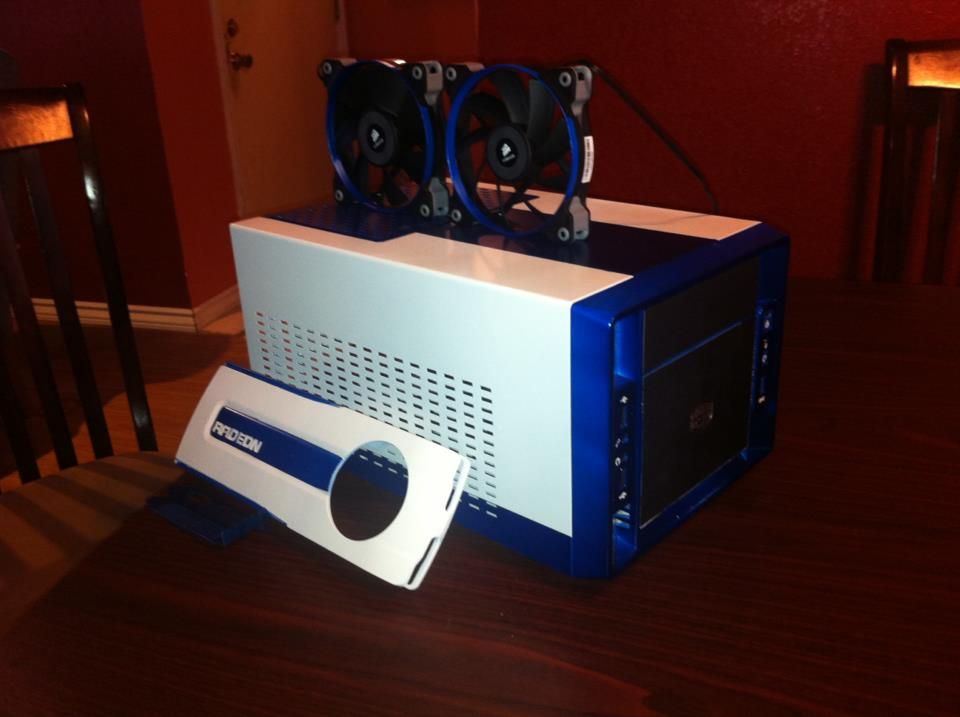 Quote:
Originally Posted by
mikeyg36

Well... I don't need it for anything else, so basically whatever it takes to melt my face in BF4 awesomeness. I can get Windows for free (not pirated) so that frees up about $150.
well a budget will help in what type of parts we advise you to get.
if not heck, we can tell you to get 4 titans (~$4k) or 2 gtx 690s (~$2k)
and thats just in graphics cards
Quote:
Originally Posted by
nikos30

maybe look into getting a modular power supply if you want better cable arrangements
this, getting a semi modular or full modular is a great way to begin cable management
plus getting a case with space behind the motherboard also helps
Edit: I just realized I haven't uploaded the interior shot of my latest rig (i uploaded the desk shot lol)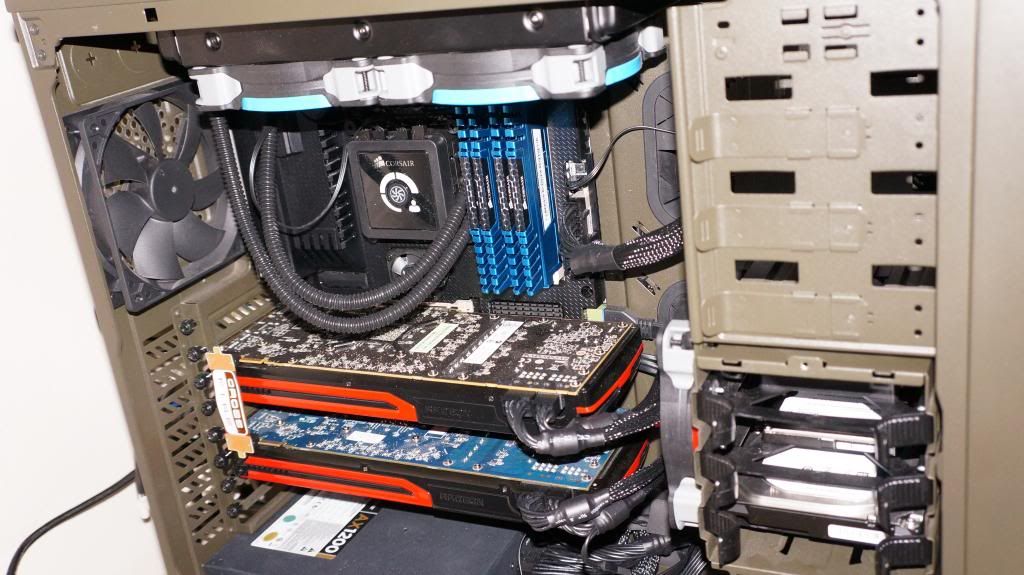 __________________
2011 Camaro RJT 2SS/RS - Mods: Cold Air Inductions(CAI) Intake, TSP Long Tube Headers w/high flow cats + Magnaflow Catback, Jannetty Racing Tune
2003 4.8L Silverado White 2WD Ext. Cab - Mods: Intake(self made), BBK Throttle Body, Pacesetter Shorty Headers, Magnaflow Catback, Cam(forgot specs), tune (forgot company)
2012 Raptor Black SCAB - Mods: soon...