I am way overdue for a journal and decided today would be a good day.
In 2010 my grandfather was diagnosed with Alzheimer. I was approaching 15, and I have been saving and investing for a car. I had around 8 grand saved up, and my parents were going to match what they spent on my sister's car. I wasn't really sure what I was looking to get at the time, but I knew I truly wanted a Mustang or a Camaro. To make a long story short, my family is a car family. My grandfather gave me some cash that helped me buy the car of my dreams, a Mustang or Camaro, before his mind completely went away. That is why I named my car ghost rider, because his legacy lives on through my car. On April 14th 2011, my dad and I traveled to Pheonix, Arizona for the 2nd annual Camaro5fest. We were discussing the pros and cons of the Camaro and Mustang. We were undecided on which car to get and thought visiting the Camaro5fest would help sway our decision one way or another. We were given a free upgrade to a 2011 Mustang v6 premium. When we left with our rental, we loved the way it drove and all the amenities. We were second guessing on going on the trip, but we still did. During our drive there, we kept seeing caravans of Camaros pass by us due to the speed limiter on our rental. Once we arrived, we unpacked and I took the mustang for a test drive. I couldn't believe this was a v6 and did not think this car could be topped. I loved everything about it, but that was until we arrived at the host hotel. It was an amazing site to see so many Camaros all gathered together in one place. I started seeing all the different colors and mods everyone has done to their rides to make them their own. Then I saw an ABM and SGM parked right next to each other. I could not believe how well the lines of the car popped with both of those colors. My dad and I looked at each other and both had the same stupid smile on our faces. We knew we couldn't get a mustang. We waited to the next day, and started looking around at the Camaros at the fest. We were stunned by all mods everyone has done. After seeing all the cars in attendance, I knew there was no way around getting a Camaro. We loved the atmosphere and Camaro community and met some wonderful people. Less then a week after the fest, we had a 2010 SGM edition Camaro in our drive way, and that is when the modding began.
On 4/20/11 Is when I finally got the car of my dreams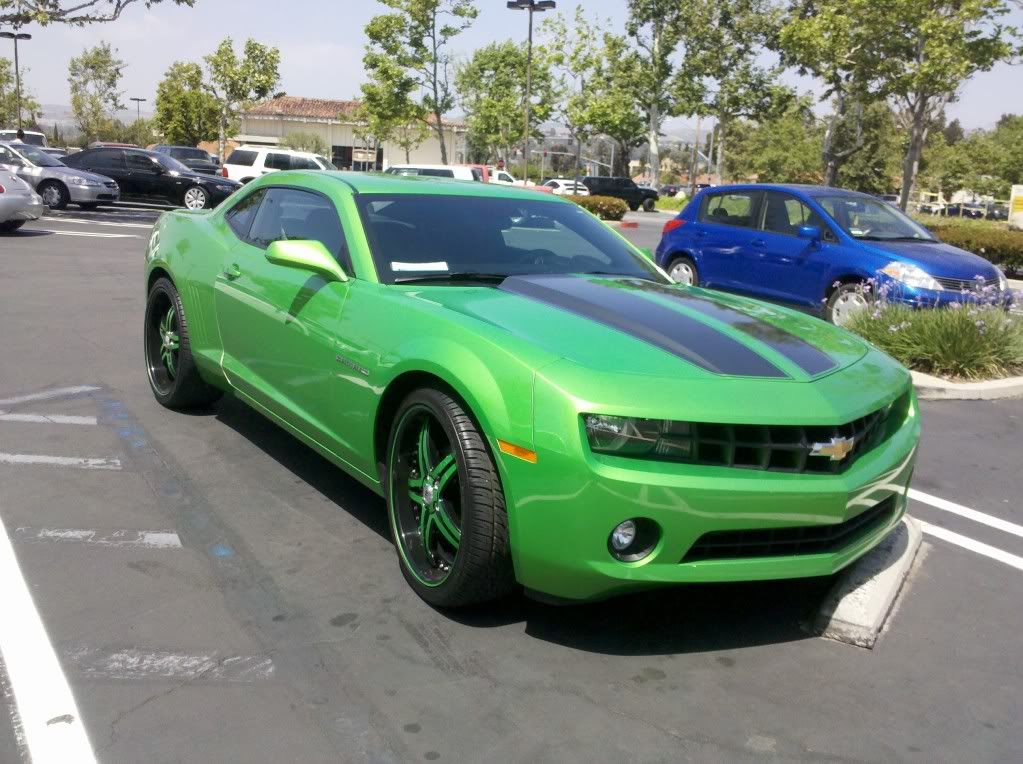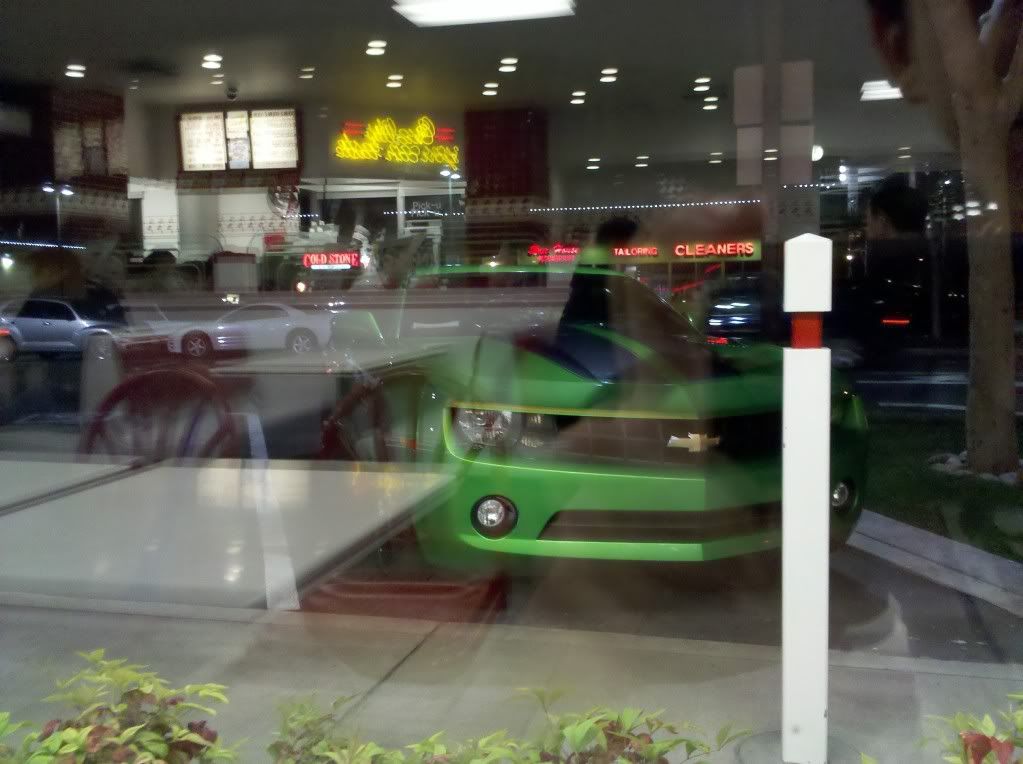 6/5/11
My first mod, I hated the look of the stock yellow fog lightbulbs and wanted to get rid of them as soon as possible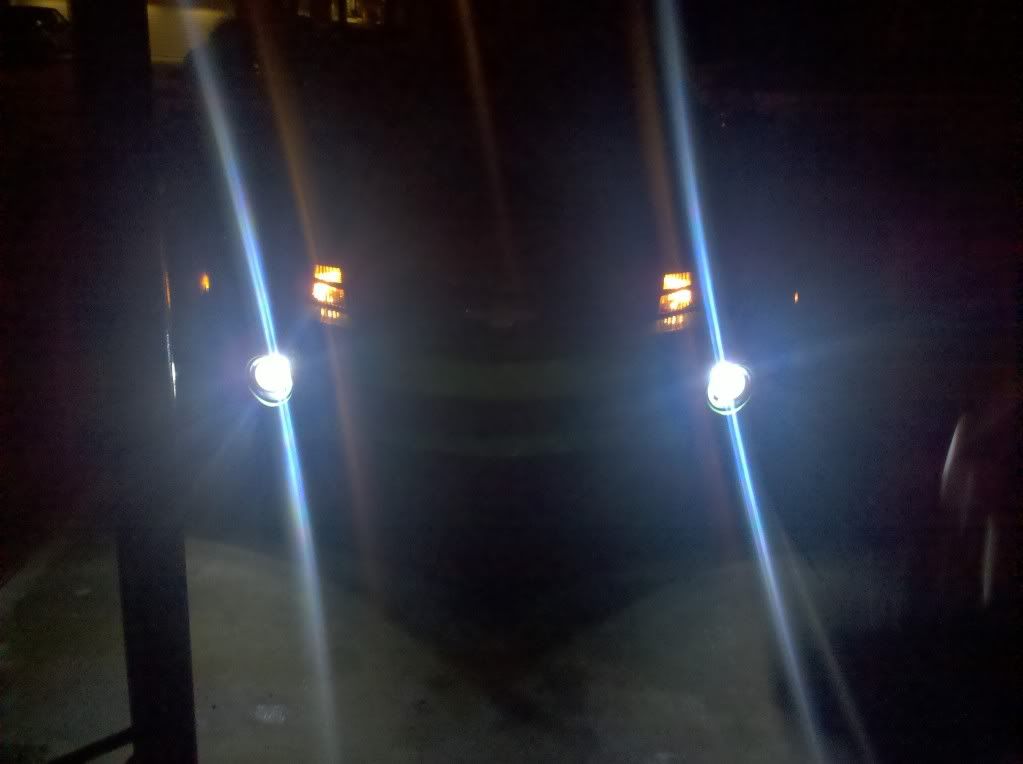 6/7/11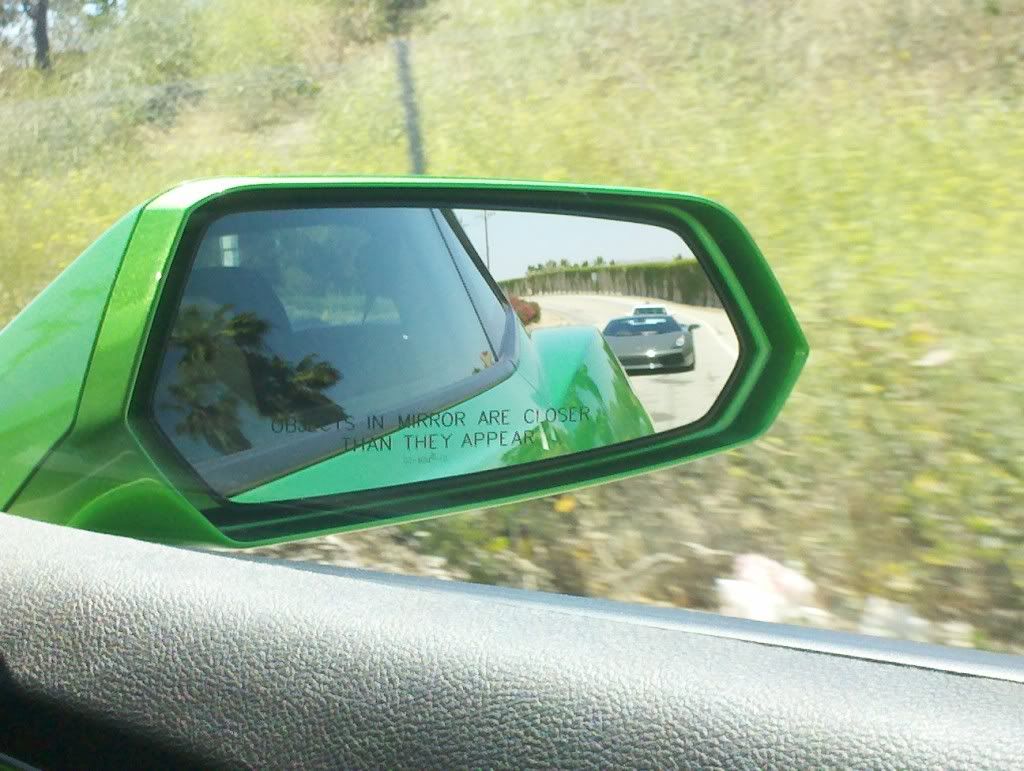 6/8/11
I installed a green dome light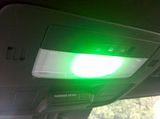 I received a broken heritage grill, and sold the replacement.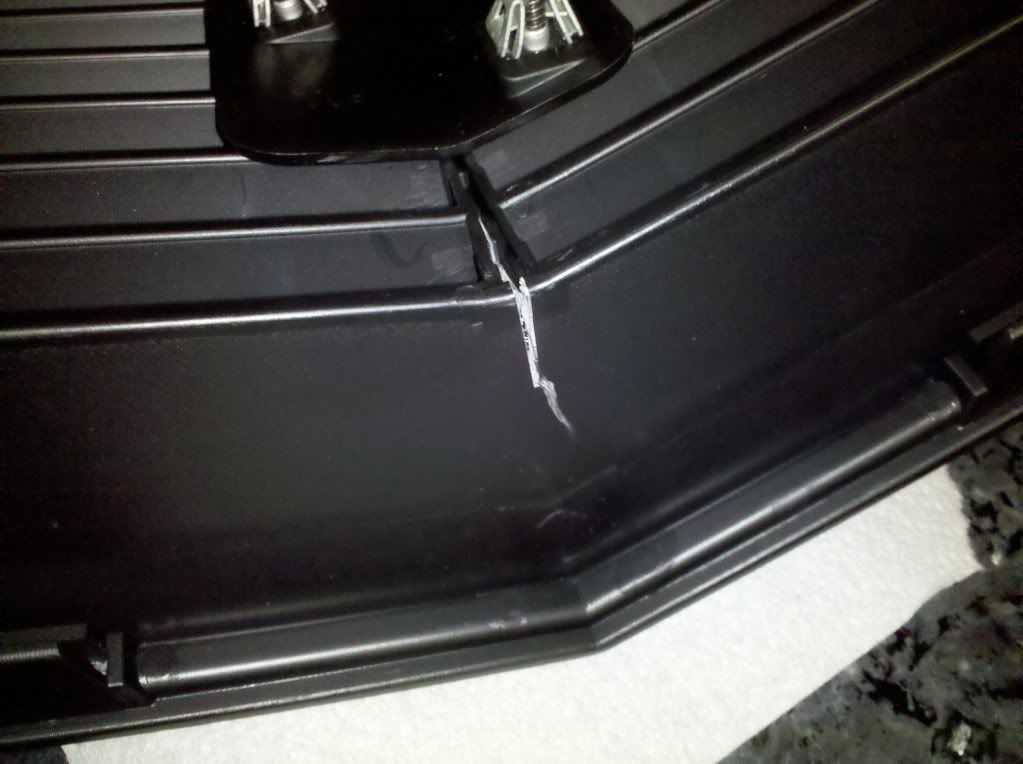 6/20/11
I was finally able to drive my car legally for the first time.
8/16/11
I got my interior trimming and bowtie back from Hess after being painted. I also had a Camaro stenciled to replace the Traction control button. The interior picture doesn't do the color any justice.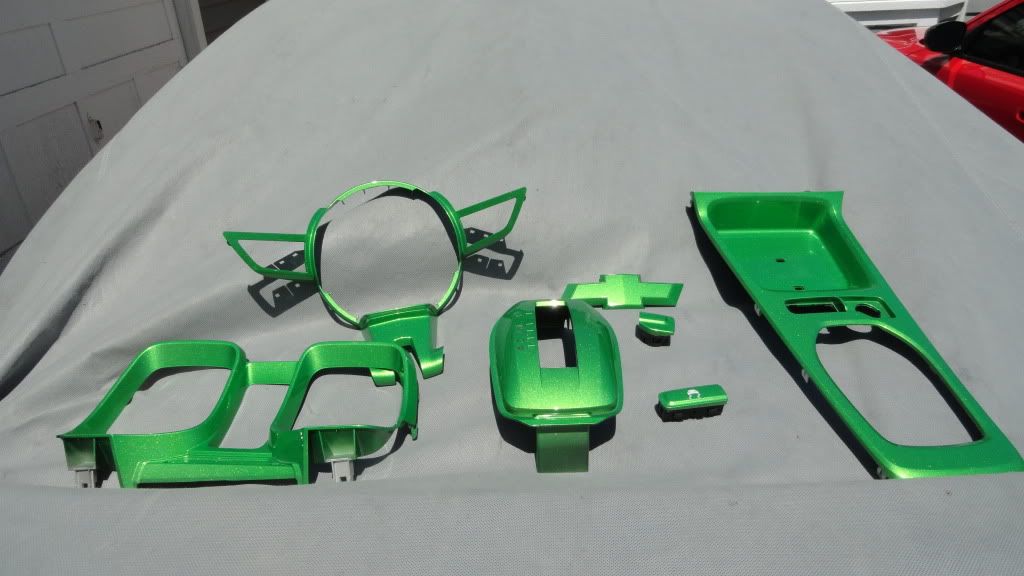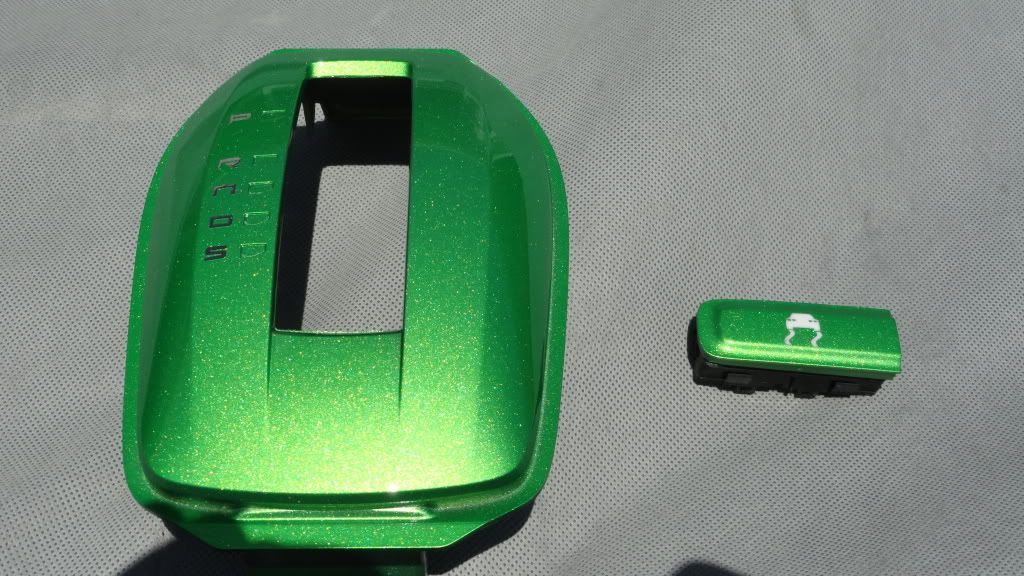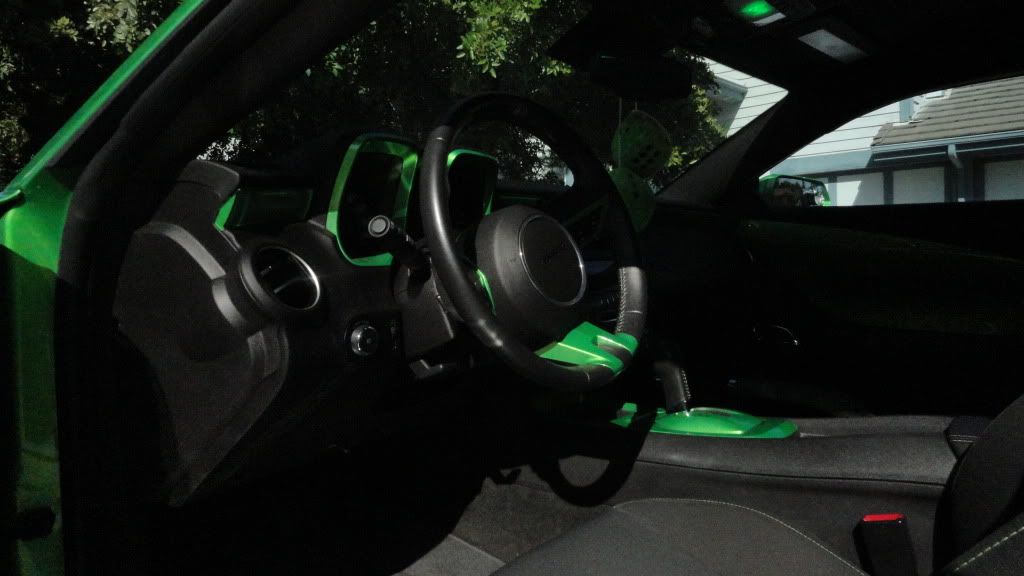 10/28/11 I got my car back from MNP Customs. They needed a test car to take some pictures of their front and rear fascia blackout kit.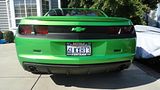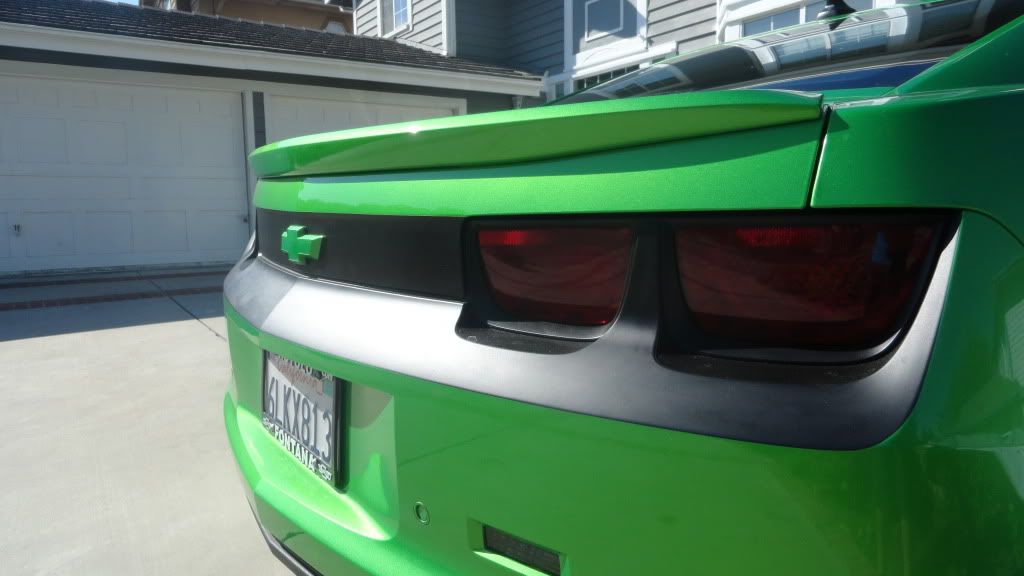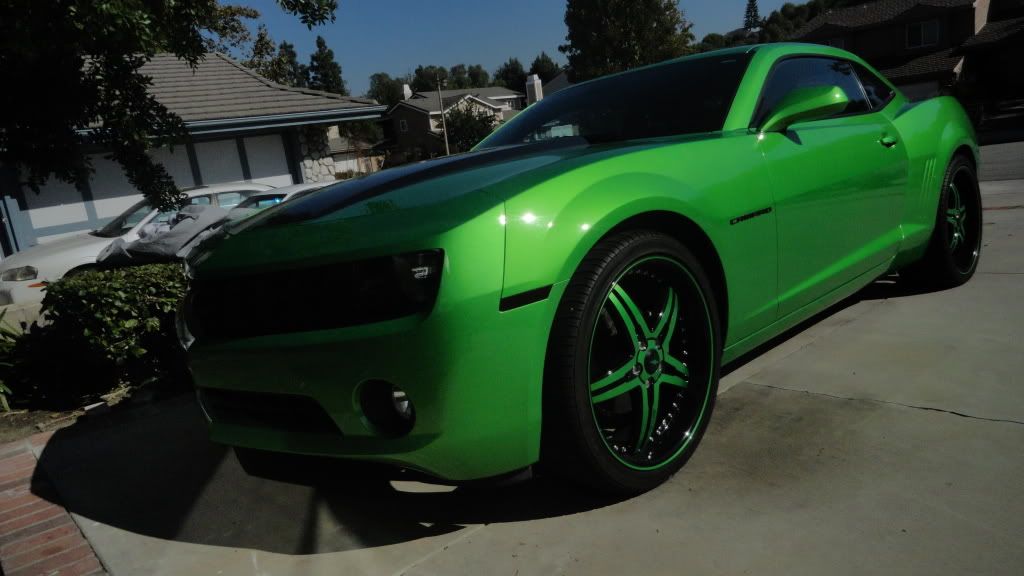 My Dad and I also installed RGB footwell lighting. It is extremely bright at night. I also changed the RGB controller to one that connects to my amp via a 3.5mm cord.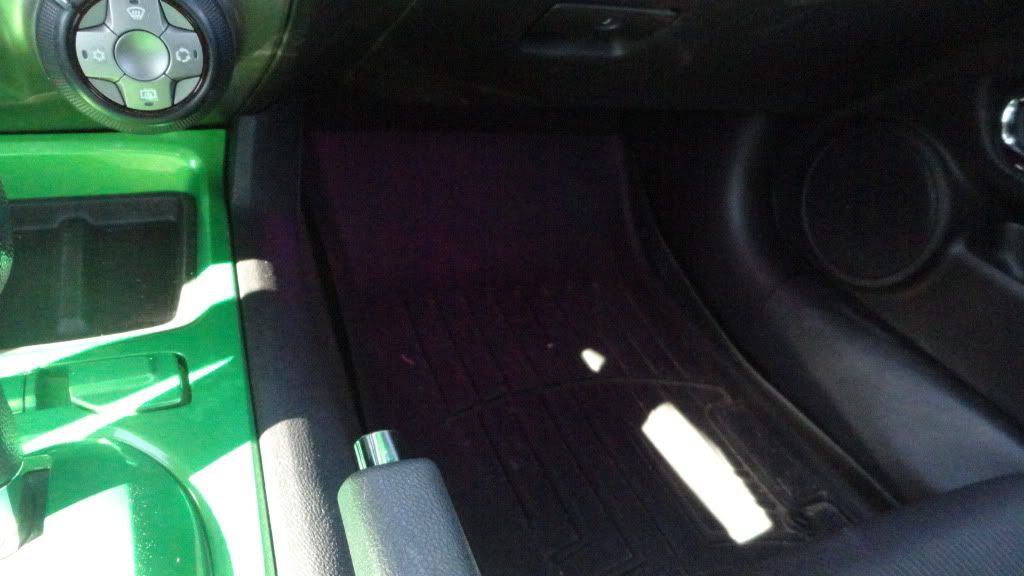 11/x/11
Grill light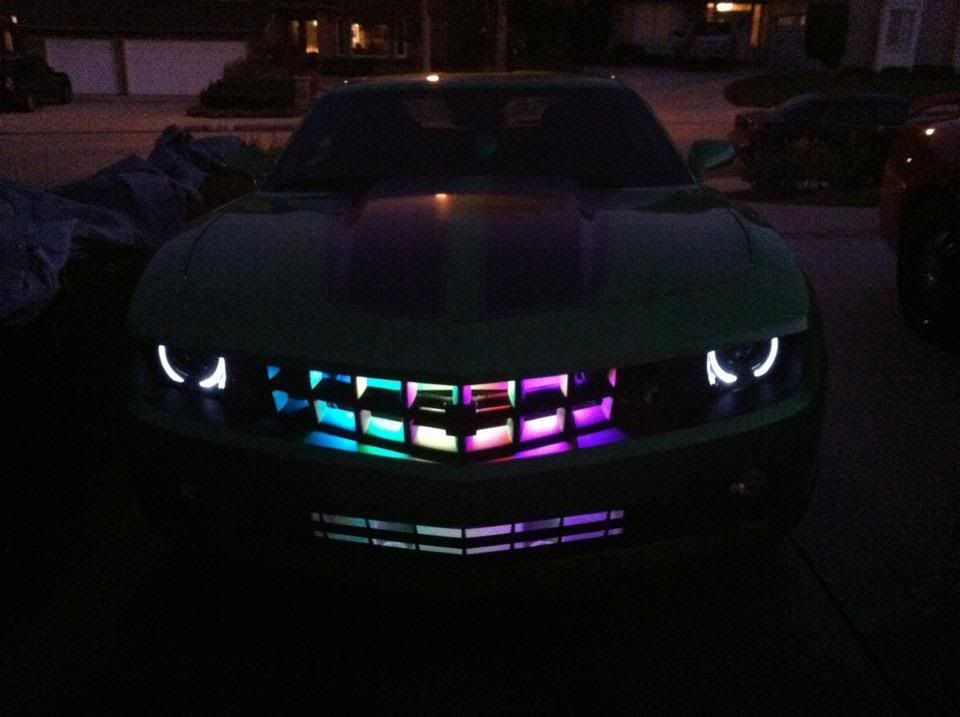 11/X/11
Installed RS headlights and RGB halos from gen5diy.com. I removed them and sold them, but now I am wanting them back.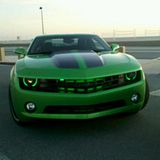 2/2/12 Vertical doors installed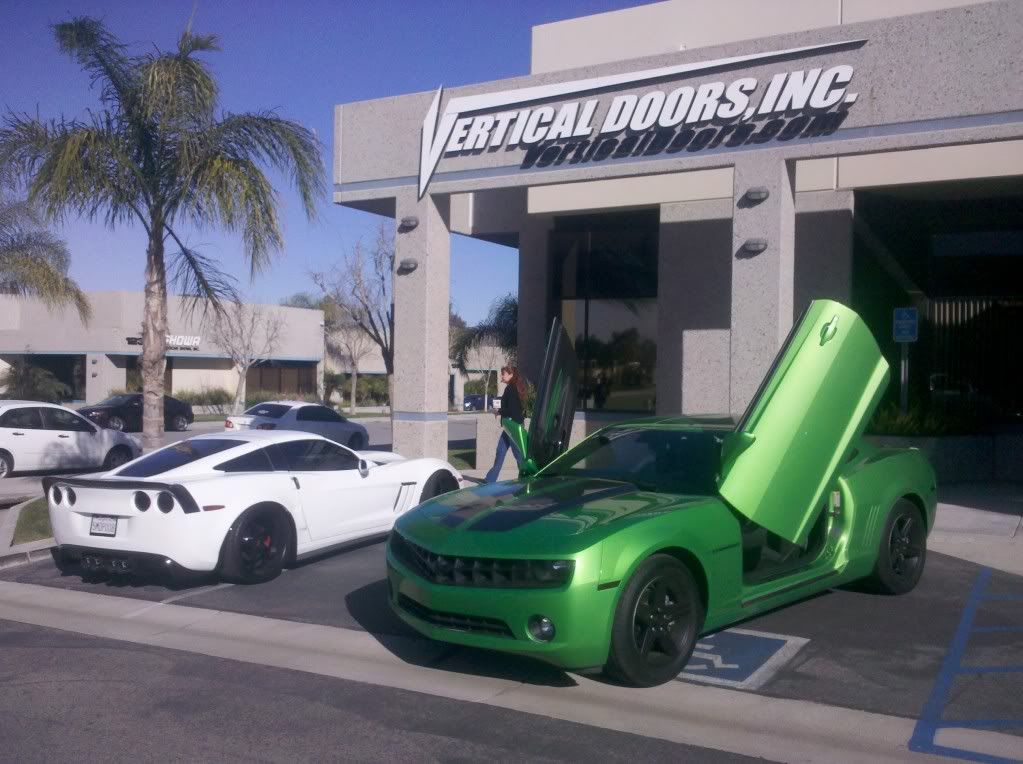 Here are the rest of the mods I can't remember when I installed them and I also don't have pictures
ark performance exhaust
Vararam Intake
Catch Can
Dual 10" subs
tail light tint
Granatelli trailing arms
Mace 25mm insulator
Coga PA system " looking to upgrade to two speakers later"
Parts I have ready for installation
SS struts
Eibach 1 in. springs
RS headlights "waiting for RGBW kit"
Looking to get:
RGBW halo kit -gen5diy.com
50w fog lights -gen5diy.com
afterburner tail lights -gen5diy.com
Long tube headers -BBK?
Trifecta tune -badnewsracing.com
custom stripes -Antidote performance
tint -whoever is cheap
ZL1 or rideskinz front bumper- depends
smaller IM spacer -open to trade