Ok it all started in May of 2013 when i picked up this beauty!
Needless to say it did not take long for the modifications to begin. About 2 hours after buying the car i did my first modification...the fuse pull mod.
within 24 hours i had to get the windows tinted so off it went to the best in my area.
After a few months of driving the car i knew that the power level was not adequate for me since i was going from a 500+rwhp 4th gen ss to this 2013 tank of maybe 380-390rwhp. So as you would expect more modification and where else to start than with a supercharger!
So the tare down begin and a kenne bell supercharger was added to this beast.
the car laid down 556rwhp with the kennel bell
https://youtu.be/lXaMUdlQx8c
This setup was good enough for me for about 7 months and then the bug got me again. This time i decided i was going to go all out and just do a forged bottom end.
Parts list included
Scat H-beam rods with ARP2000's
DSS Forged Pistons
Ls7 lifters
Texas-Speed LS-B cam
Texas-Speed Cam kit
Kings Coated Bearings
LS9 head gaskets
ARP head bolts
Texas-Speed long tube headers
Ported oil pump
Im sure there are still a few things I'm missing...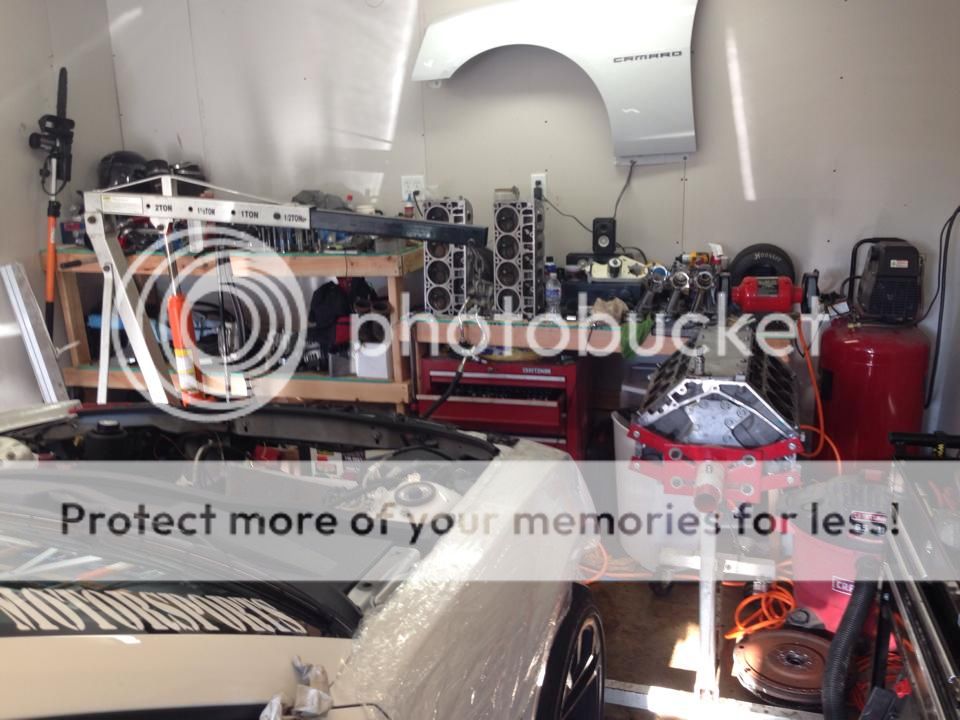 first start video
https://youtu.be/JDlKdlE3NRA
After all of this she went to the dyno once again and put down 630rwhp. It still had a lot left in it but i ran out of fuel as the injectors were at 98% duty cycle
This worked for me for about 3months and then i wanted more power. So currently the car is undergoing a twin turbo build. The kenne bell has been sold and parts have started accumulating and the twin turbo build has begun
Parts accumulated so far.
Fore innovations Triple pump stage 2 kit
Holley mid rise/holley fuel rails
LNC-2000
This is where the car is currently as it progresses ill post pictures and information.
Progress may be slowed due to the birth of my first born son! But none the less the build will make progress