It looks to me like those are the stock rear calipers?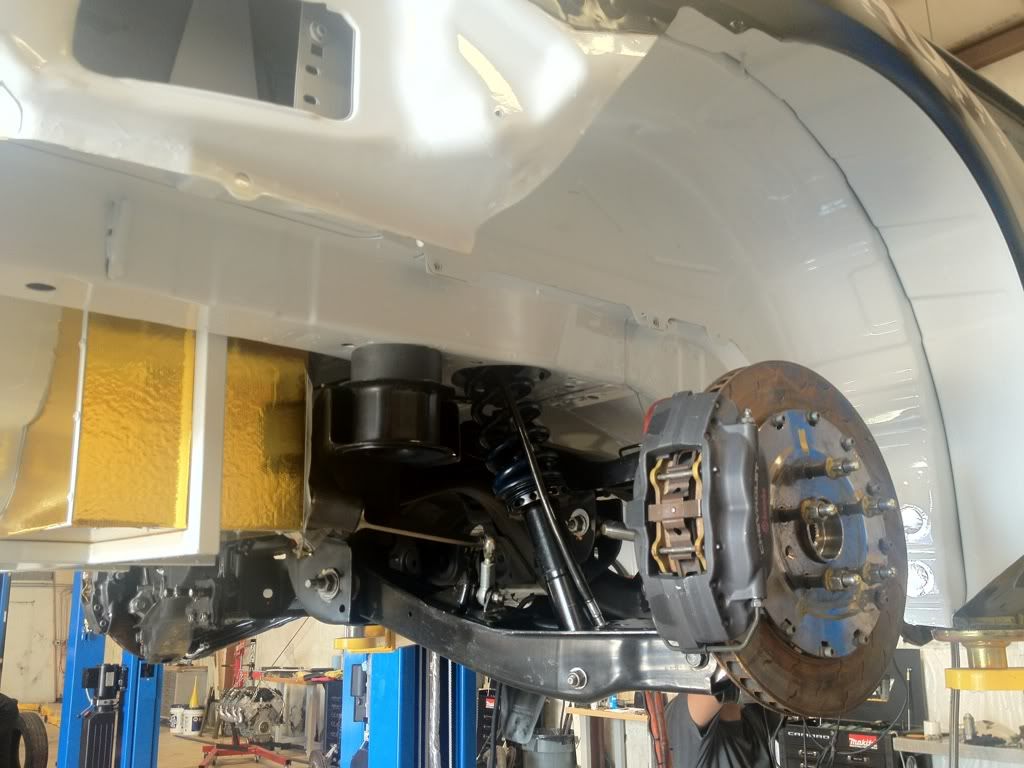 and I noticed most of the suspension components, are stock? lower control arms etc...
Is there a reason you are running the shorter swaybar position instead of the extended bar that comes in the 2013 camaros.
Here's pic.
I'm in no way second guessing you guys I'm just wanting to ask the experts
Thanks for sharing the build!