Well I have had my Camaro for quite a while now. As for my father, he goes through cars like crazy. Always buying and selling car after car. Last weekend he sold the 57 Chevy and bought another Vette. This one is a 98 and we decided to take pictures at Farris Stadium, which is the stadium where high schools play football on the Northside of San Antonio.
These ones may be a little fuzzy because I took them with my phone. The ones on the camera need to be developed still so I don't have those yet.
I have only posted one or two pictures of the Camaro, both being bad pictures. So I thought I would share them with you other Camaro enthusiasts.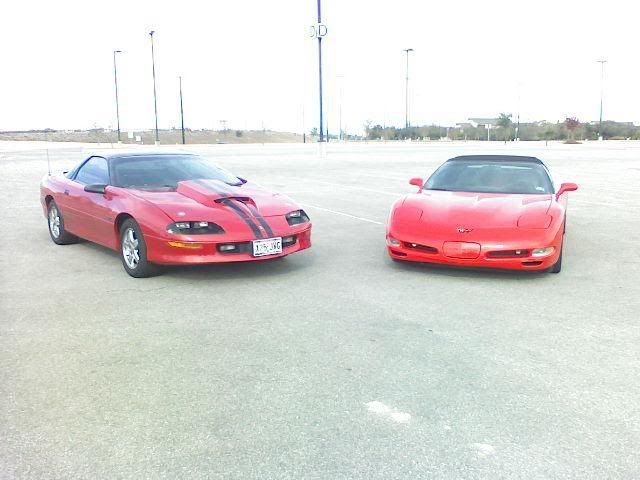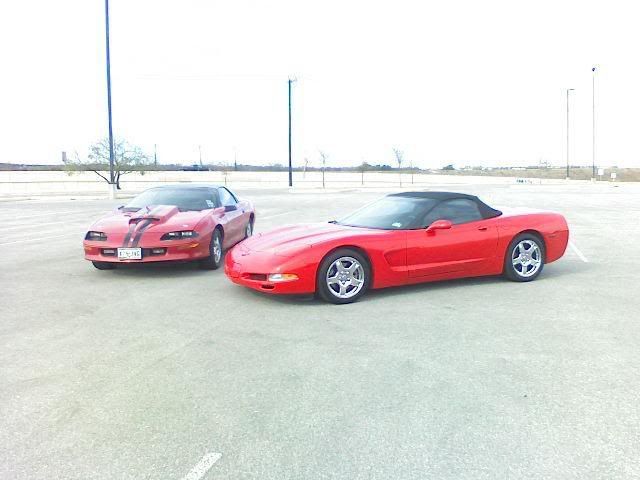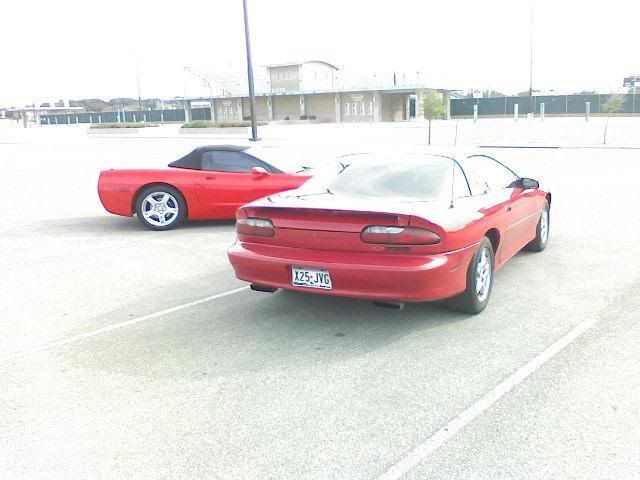 Its a fun ride.. but I still can't wait for the 5th gen Camaros..