somneone PM'd me and told me I should do this, so here it is.. At least here is a start.
My build will be pretty simple, I bought this car to drive as a daily driver so I won't be farting around with motor mods until the warranty is over..
So cosmetics is where it is at for me..
I have owned the vehicle 7 weeks as of this post.
This is my Camaro 1 week after purchase:
no mods, virgin from factory.
This is the car 3 weeks after purchase:
1. added hood and trunk vinyl strips
2. added front and rear fasica vinyl wraps
3. added Ablaze upper and lower grilles
4. added Street Scenes Spliter: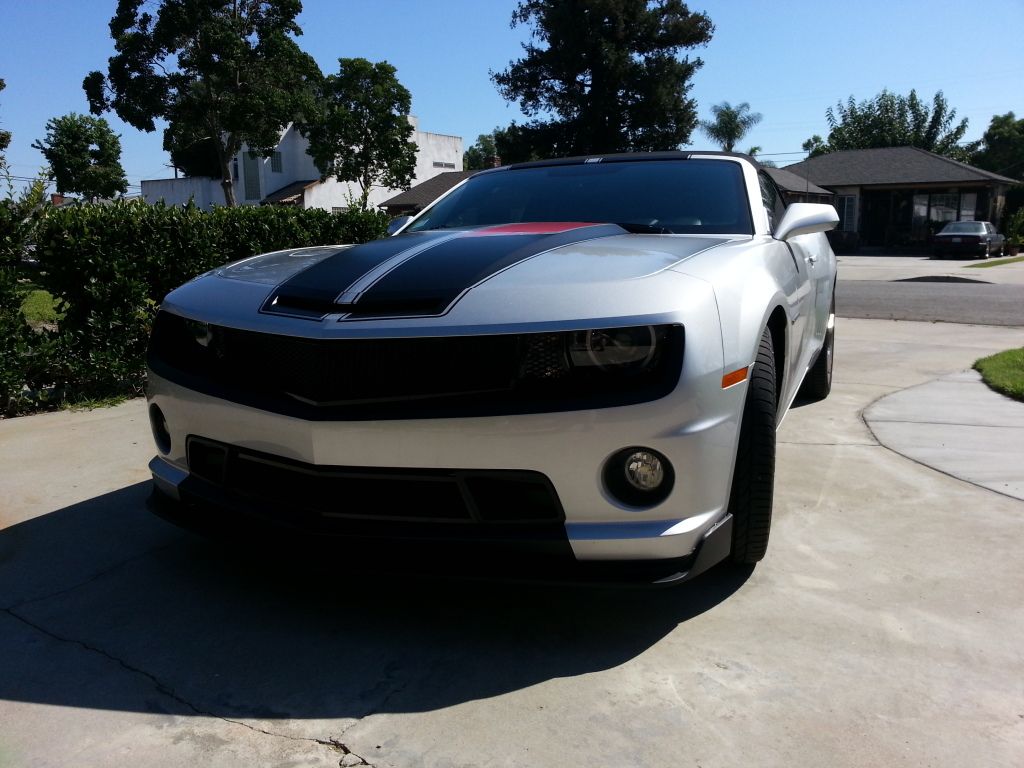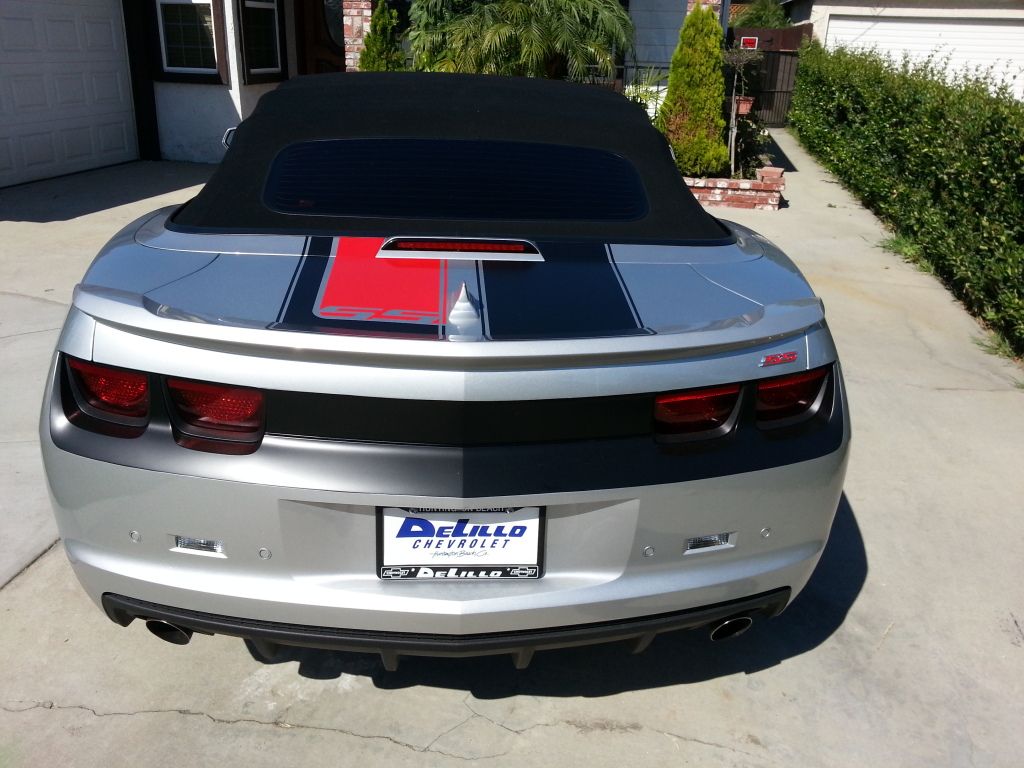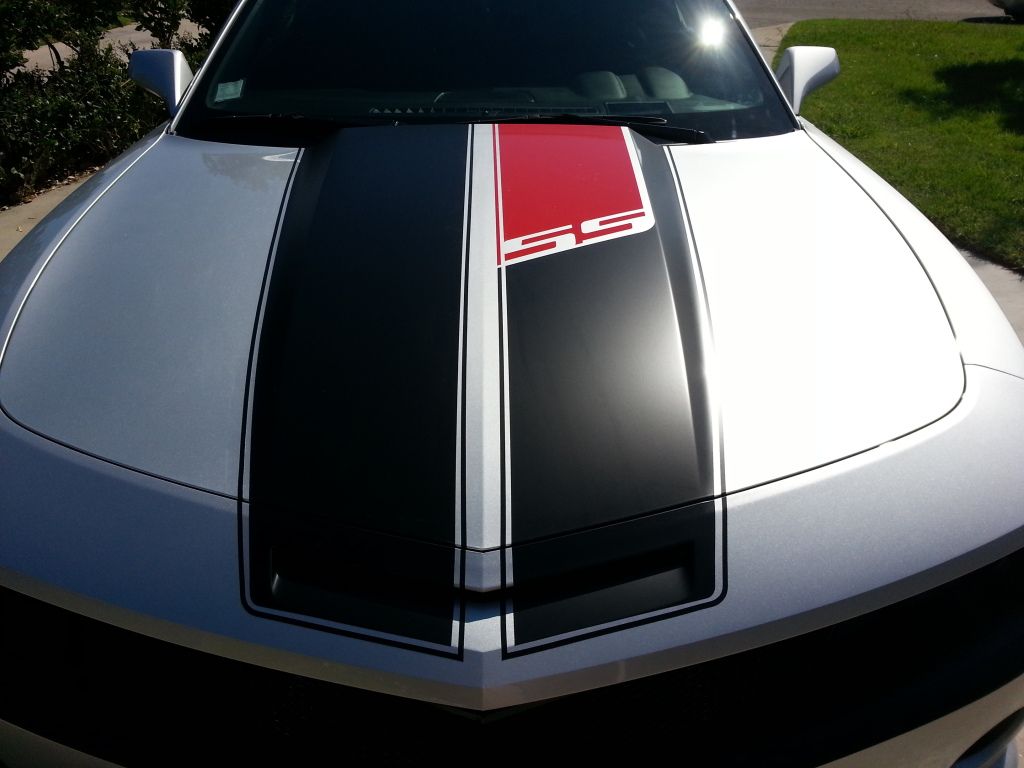 This is the cars current look (5 weeks after purchase):
1. added side hash marks
2. added "gill" stripes
3. added Reus Audio system (8"sub in trunk, tweeter in mirror, replaced all OEM speakers.
4. added LED map lights to the Rearview mirror
5. added USB ports to headliner for powering Dash Camera
6. added flowmaster mufflers and Black Power Coated Exhaust Tips
7. added Technostalgia tail lights