I decided the dyno the car today before the real bad (read: snow) weather hits.
The car is 100% bone stock
and is a manual car. I did it at Hi Tech Motorsports near my house. They have an in ground Dynojet 248.
All numbers are SAE corrected
.
- The first run was done with the car hot right off the street. Basically strap it down and go. We didn't datalog this run, but the ECT was close to 200 F and there was some knock as well.
Results:
511 rwhp and 501 tq
-We cooled the car down for the second run and were surprised to see the numbers. I was hoping for 525 rwhp, but this was nice. I included a screen shot of the EFILive datalog. ECT was 171 F and IAT was 63 F at the end of the run. There was .9 KR at the start of the run and no knock toward the end of the run. The WOT timing was 25 degrees of advance which also sruprised me. I didn't realize it was that high at WOT.
Results:
535 rwhp and 513 tq
<< Not a typo and this is 100% bone stock on a M6 car. I run BP 93 Octane which is E10 (10% Ethanol).
The cool down between runs confirms these cars love cooler weather. I knew this car was a screamer, but I was pleasantly surprised to see this number. If the weather holds out; it's track time.
The dyno chart is below.
On the Dyno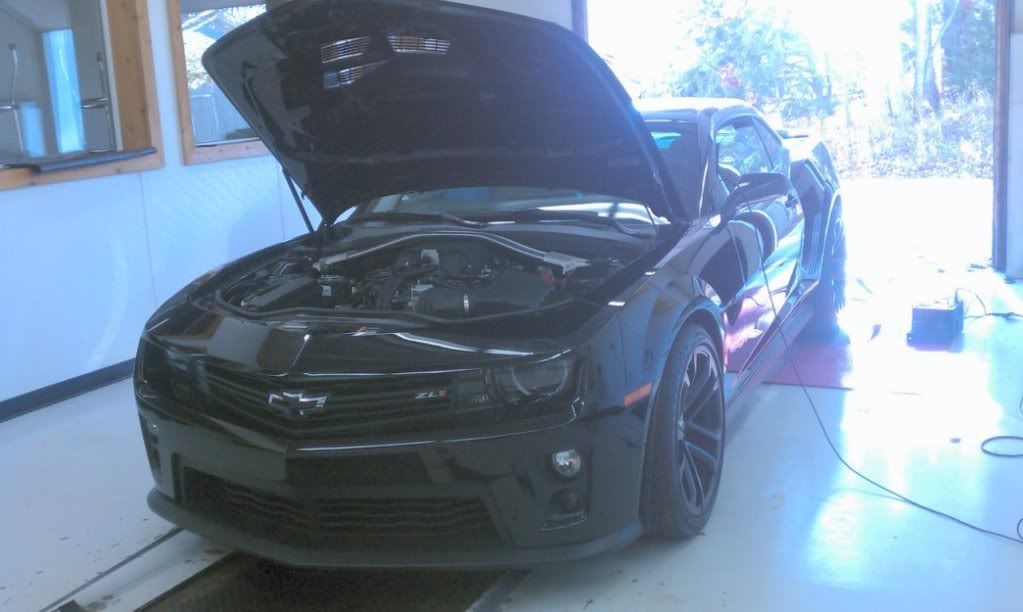 SAE Dyno Chart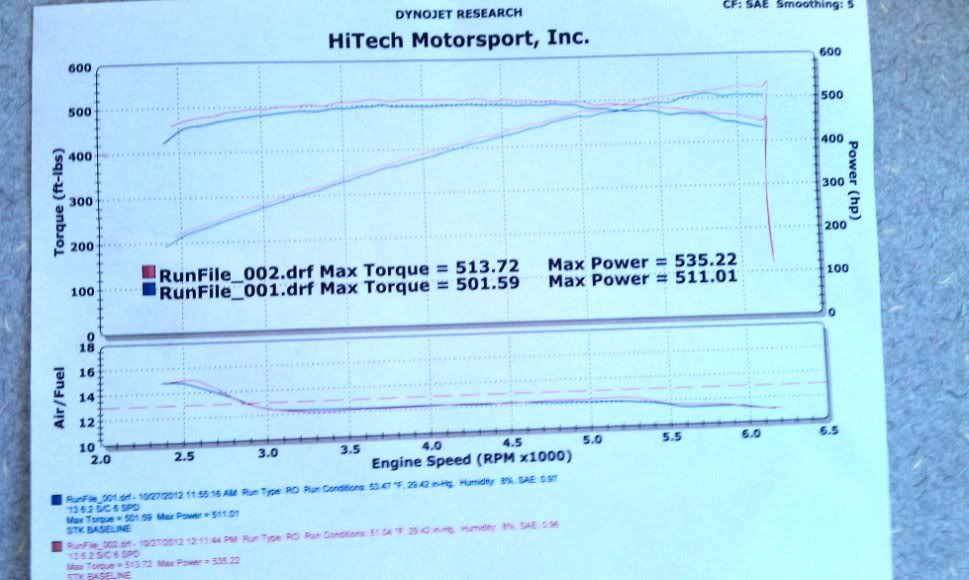 EFILive Datalog of the 2nd run