Done the epoxy thing and after a couple of winters the salt ruined it. Went with racedeck and wouldn't do it any other way. It looks great and is very durable. I damaged a tile and they sent me a bunch of spares no charge. Great service.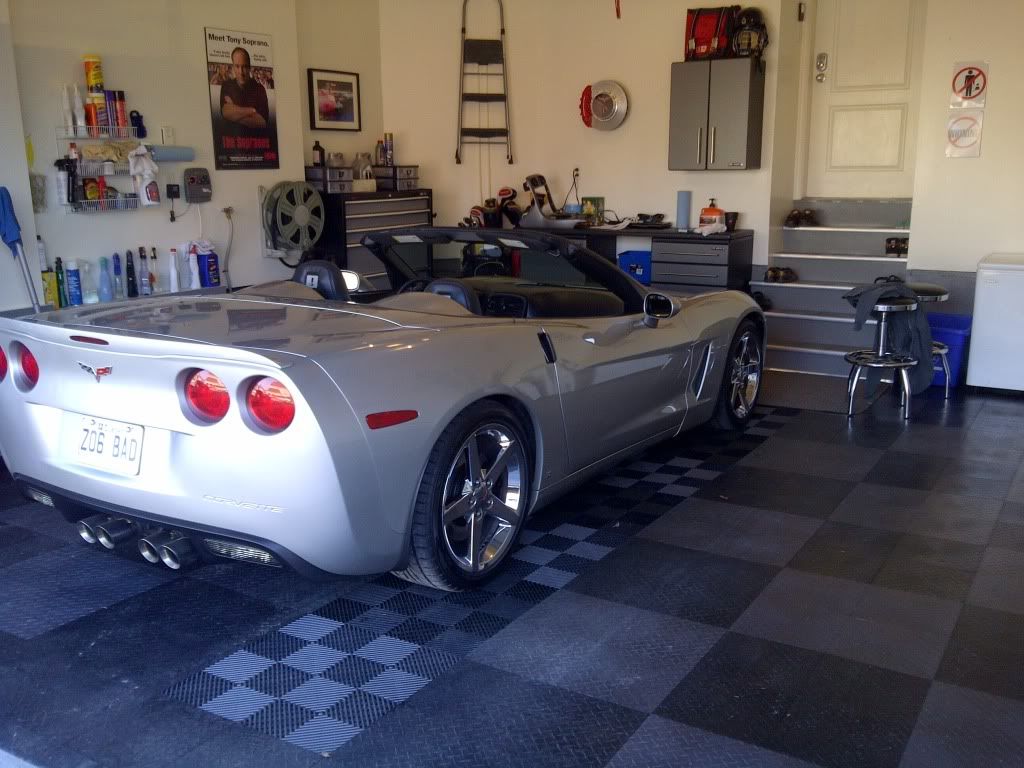 __________________
2007 C6 vert, auto, F55, LT3
LME LS402 , WCCH 245 Heads, Pat G. Custom cam
E Force SC, ARH 1 7/8 headers, NPP with M2W
160 degree stat, Dual fans, Casper fan switch,
3.42 polished gears, hardened shafts, Alky control meth, Cartech line lock, ECS axle loops, Trans brace
ID 850 injectors, 2.75 pulley, comp rockers, Morel lifters, BT springs, Trend 3/8 pushrods, ATI 10% OD Damper
Circle D Triple Disc 2600 stall
780 RWHP @ 6250, 770 Lbs Torque @ 4300, Tuned by FEDERAL
New YSI build underway !!!