USW Forged is re-introducing the 2-piece Forged line of current wheel designs. 2-Piece wheels are less expensive to manufacture which saves the customer money when compared to a 3-piece wheel. Sizes are currently limited when manufacturing a 2-piece wheel to 20" and 22" diameters but of varying widths. Please note that Camaros with Brembo brakes will still need to use a 3-piece wheel for clearance.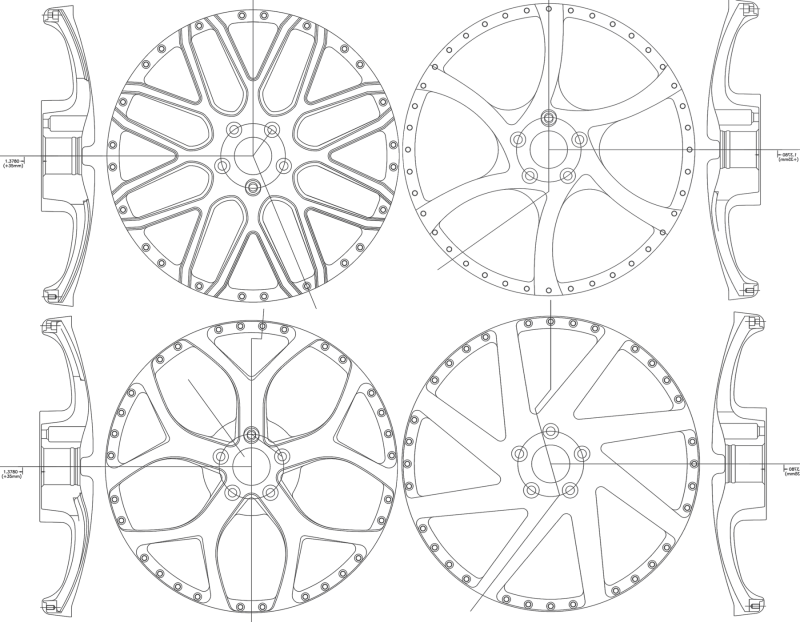 The centers of 2-piece USW Forged wheels will be manufactured using the same high quality aluminum alloy (6061 w/ T6 hardness) as our 3-piece wheels for strength. The barrels are manufactured using T210 aluminum alloy. Standard finishes on a center are either black powder coat (matte or gloss) or chrome finish. The standard finish on a barrel is either either matte or gloss black powder coat or chrome. Custom paint and powdercoat finishes are also available.
So give us a call at 713-680-8170 with questions or send a message to
info@uswforged.com
.
To see all of our wheel designs please visit
www.uswforged.com
What can we build for you?