Now we can get into the meat and bones of this debacle GM gave us. But that's ok, we have the technology. We can make it better, stronger, fas...sorry wrong time for a tangent. So let's get back to it.
Next we have to partially remove the main weather seal from the top of the 5th bow. I removed the entire seal and found this to provide a little more room to work. It was easy to remove and easy to reinstall. It also provided me with the opportunity to lubricate the entire seal to prolong its life.
Here it is removed sitting next to the new 5th bow (which you only need the brackets and spacers.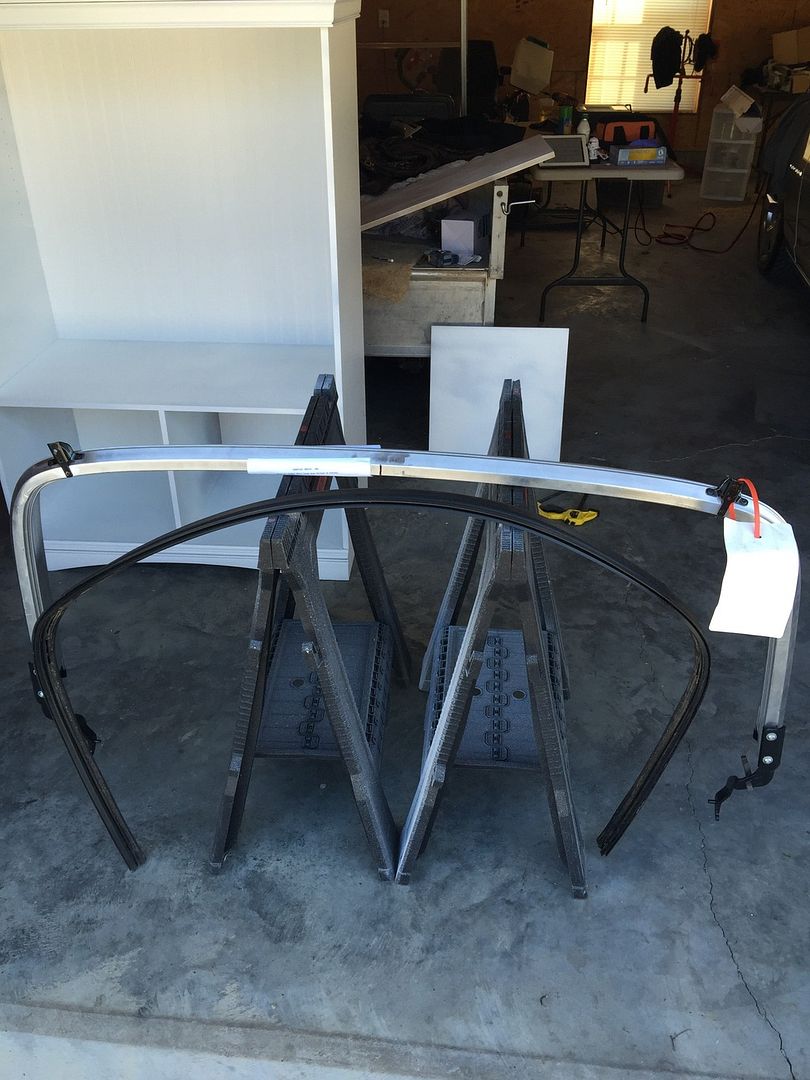 Next we need to pull the water bag and the top out of their respective channels in the fifth bow. Now we are only going to pull these guides out of the 5th bow back about 6-8 inches.
Here I have circle the guide for the top in white and the guide for the water bag in red
We have now cleared our path to start doing the actual repair.
First take a look at your brackets on the new 5th bow to give yourself a visual reference.
Ok now we are going to remove the clips the secure the bracket's stud to the top mechanism. Using a small flathead (I prefer just a simple pocket screw driver) pry the inner tab of the clips and slide it off.