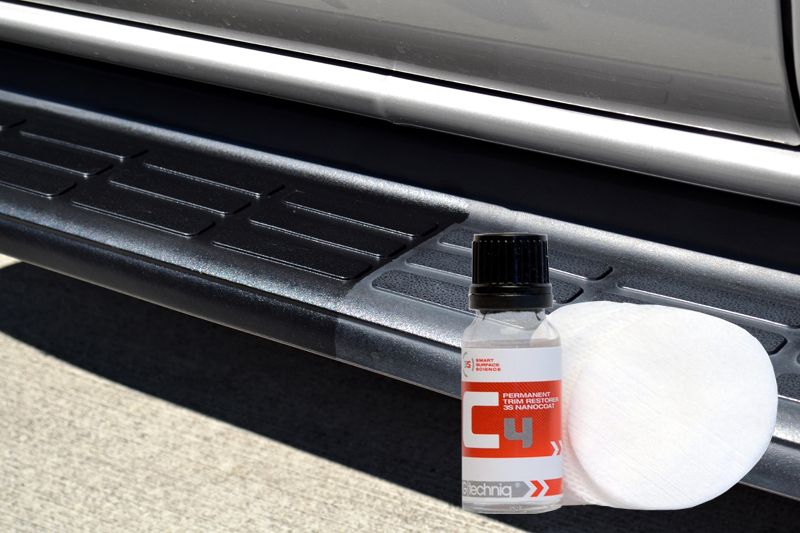 GTechniq C4 Permanent Trim Restorer
Restore your trim's natural good looks!
3S nano composite coating for plastic trim
Restores trim to "as new" condition
Lasts for up to two years
What is it?
Gtechniq C4 Permanent Trim Restorer is a semi-permanent coating that chemically bonds to your vehicle's trim! This unique trim treatment is so unique that it might be easier to discuss what Gtechniq C4 permanent Trim Restorer isn't. It is not an oil that darkens the trim and makes it shiny for a couple of weeks. It is not a streak-prone, greasy looking dye that fades as soon as quickly as it is exposed to sunlight.
What does it do?
Gtechniq restores your faded trim to a "like new" appearance by forming an ultra thin (30 nano-meters thick) protective coating. This thin coating forms a covalent bond with your trim to actually become an extension of the plastic molecule it is protecting. It is this ultra thin coating that restores the "like new" levels of darkness with out creating a greasy sheen. You can expect Gtechniq C4 Permanent Trim Restorer to last approximately 2 years from a single application.
What benefits does it offer?
Gtechniq C4 Permanent Trim Restorer has strong UV absorption filters which protect the trim under the protective coating from sun fade. This makes Gtechniq C4 Permanent Trim Restorer the ideal solution to stop fading and oxidation before it starts. Use Gtechniq C4 Permanent Trim Restorer on all but the most faded trim pieces such as plastic grills, wiper cowls, bumper trim, door handles, and rear view mirrors to restore their original appearance or keep them looking like new!
Application and Photos
My 2006 Tahoe's trim had seen better days and was showing some sun fade. Given the year of the truck, it was in really good shape, but it made a perfect test bed for one of the best trim products on the market - GTechniq C4 Permanent Trim Restorer.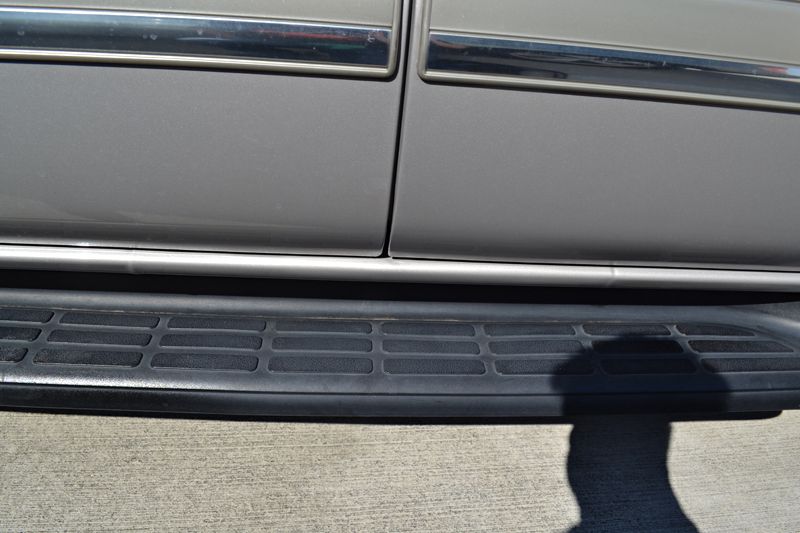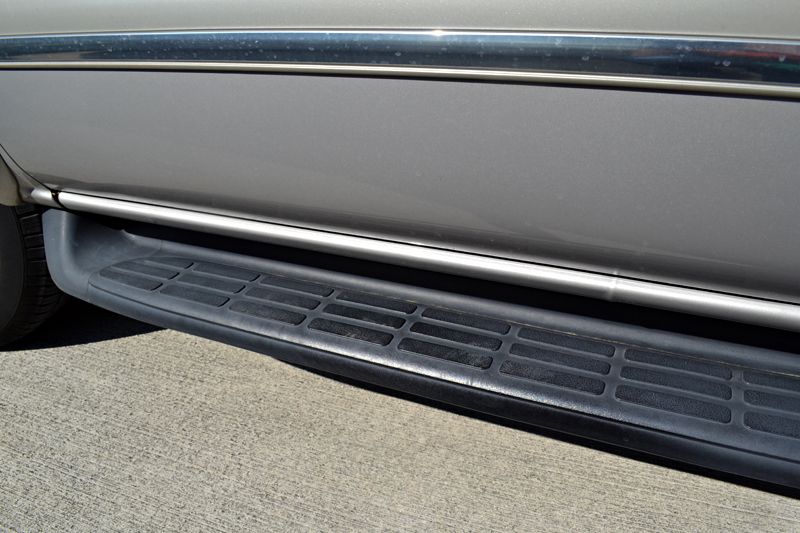 GTechniq Permanent Trim Restorer is like a nano-glass cermanic coating for your paint, but designed to be applied to porous and hard plastic, vinyl and trim. The first step is too make sure the trim is free of any old dressing, silicone, wax or oil. I started cleaning with
GTechniq's Panel Wipe
and a
Vinyl & Leather Scrub Brush
.
Because Panel Wipe is a fast-acting solvent, I used a damp microfiber towel to lightly wipe the surface before spraying the trim. Then lightly scrubbed the panel and wiped dry with a second microfiber towel.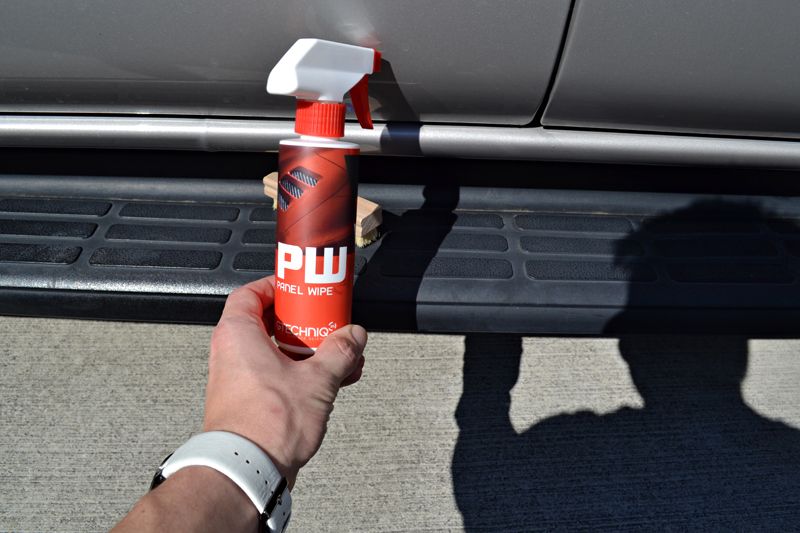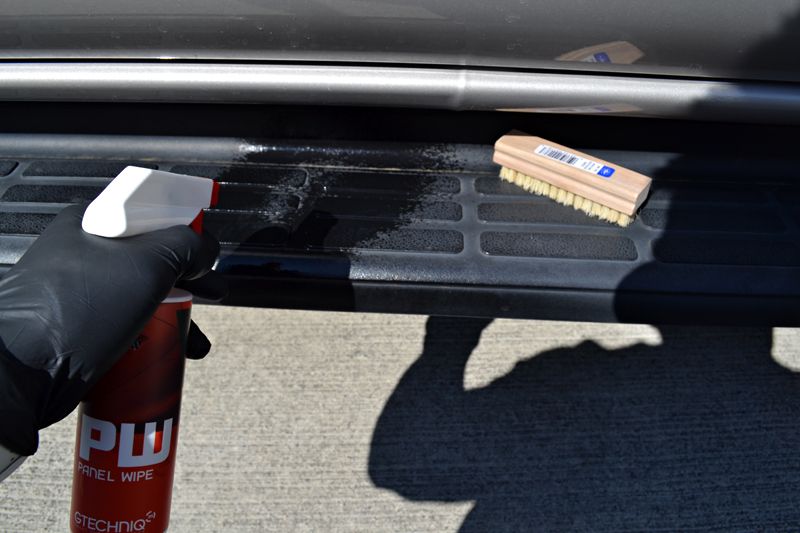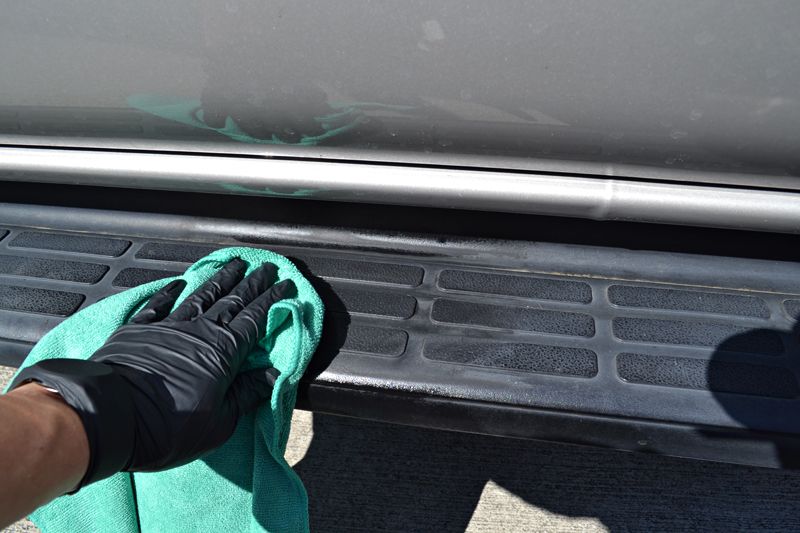 The running board after being cleaned.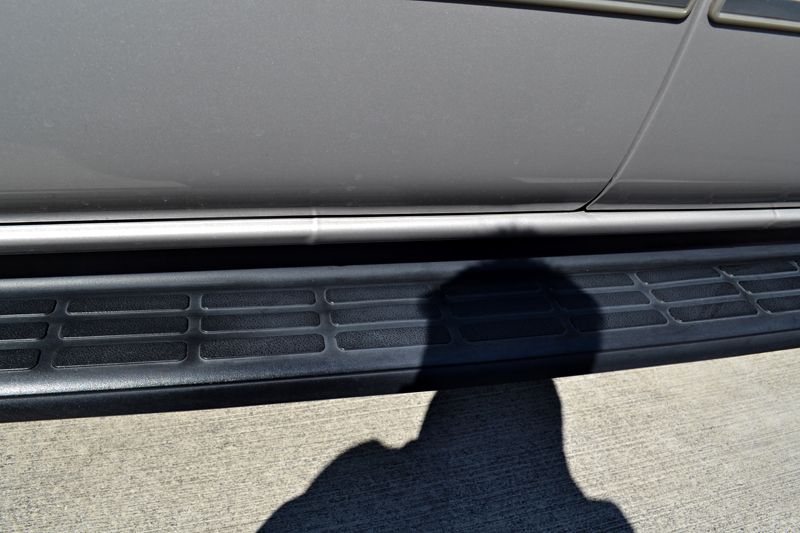 Next I ran a tape line on the running board for a more dramatic before/after shot. GTechniq C4 comes with make-up like applicators to apply the product with. Very little goes a long way as C4 is fairly thin and runny.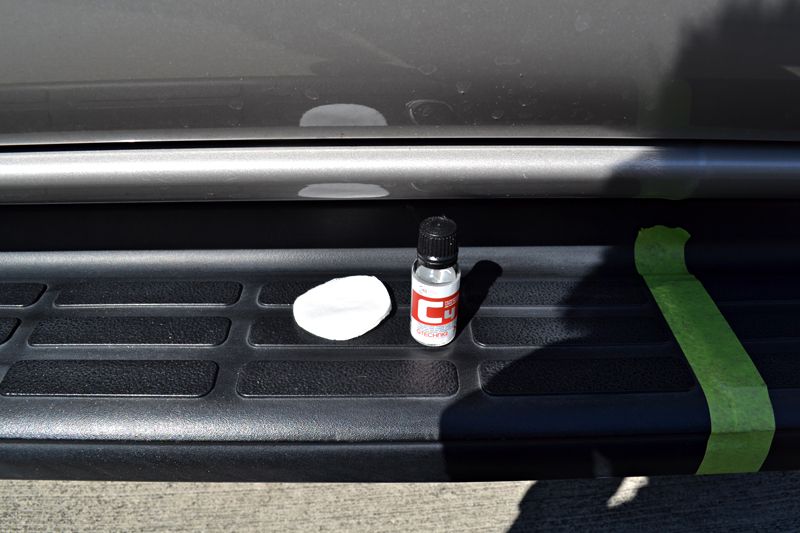 Allow a few drops to dampen the appicator then spread into a thin coat using overlapping passes. Take your time and work around the trim, making sure to cover the entire surface area. Add more product as needed and spread until the piece is completely covered.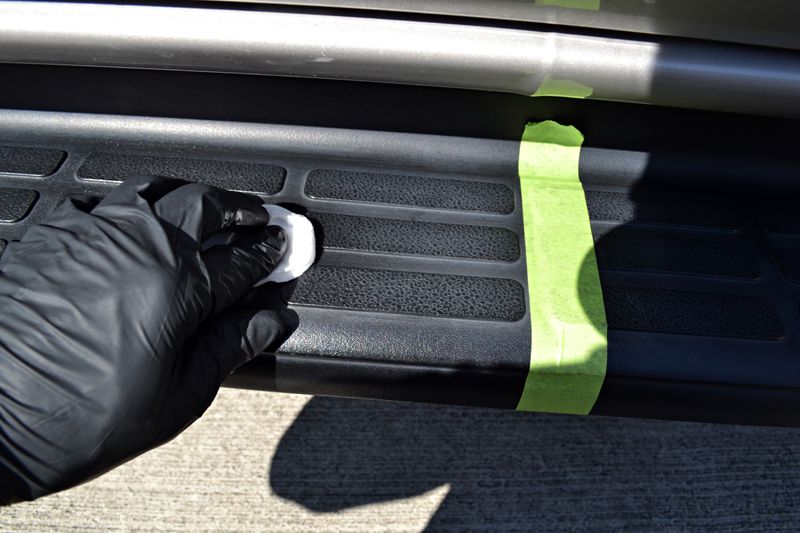 After applying, come back immediately with a dry, lint-free microfiber towel and lightly buff off any excess. If you see any thin or missed spots, now is the time to add a little more product, then buff smooth.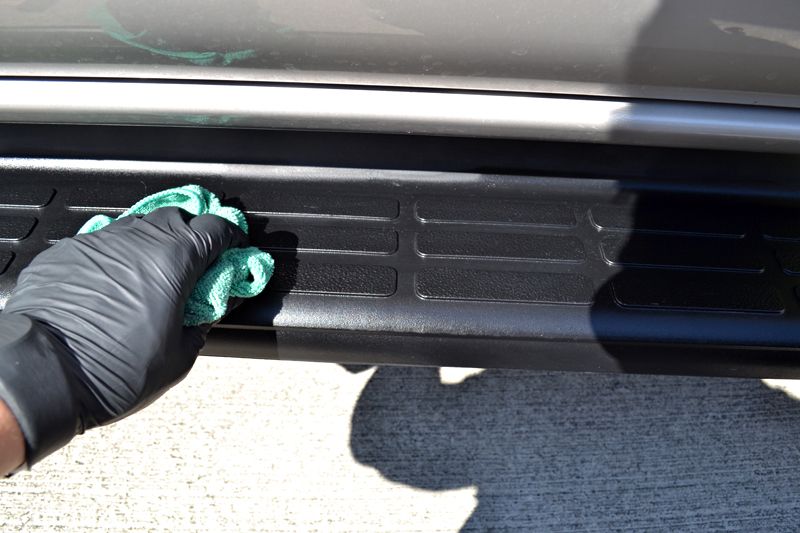 Here is the 50/50 split shot, showing the difference the coating has created.
The difference is/was dramatic. The Tahoe immediately looked years fresher.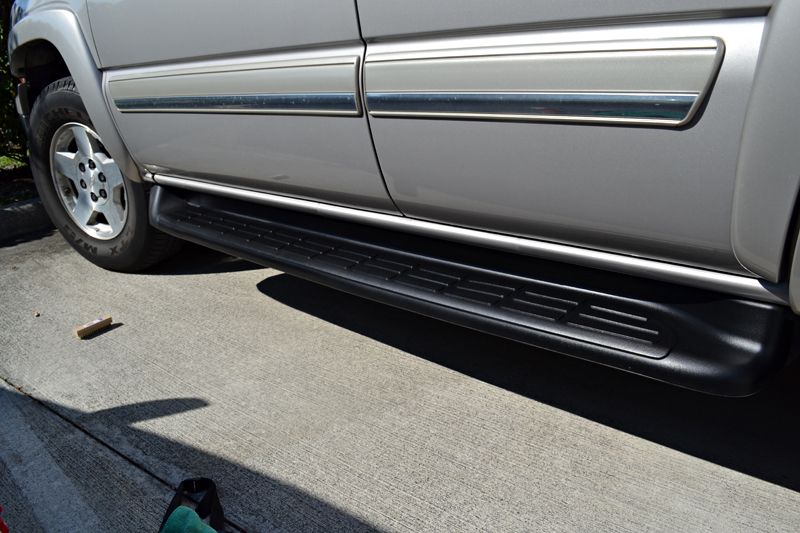 I applied C4, using the same techniques as above to both the passenger side and the rear bumper trim. GTechniq C4 Permanent Trim Restorer applies even easier when installed on shaded, cool-to-the-touch trim.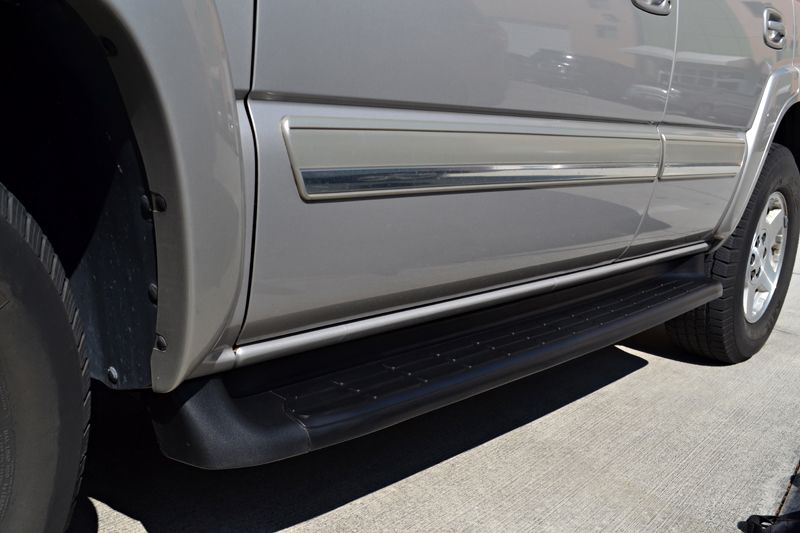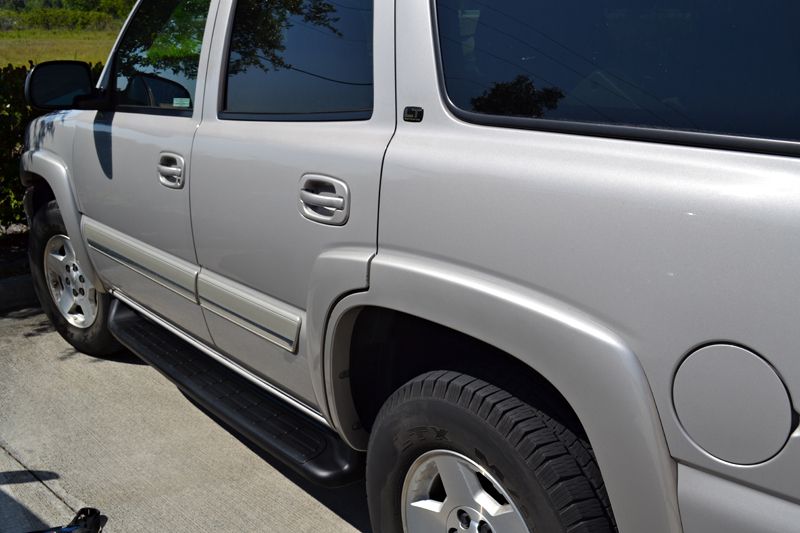 The dark, satin shine is dry to the touch and looks fresh. It really does look great. I will post updates and see how long it lasts. My experience so far, particularly with other GTech products like Clear Vision Smart Glass, is that they exceed quoted protection times.
Thanks for reading, updates to follow.