Hey
synergy2ss
, I lost my registration spot because I went on a trip with the family at the end of august and forgot to pay the registration through pay-pal. Which was a blessing because I had to work yesterday morning anyways. I did manage to make it out for a little while with my son and two nephews.
The bonus was we got up close and personal with Danny "The Count" Koker. Not sure how many people are a fan of his show Counting Cars, but I watch it and I will admit I was somewhat star struck when he walked over to us. The Brighton car show was held at a local school. there was a TON of cars there. We walked around and the boys started to get a little bored after seeing all the cool cars. When we left the "school yard" and were about to leave there was like another 50 cars or so outside in the parking lot. We did a quick lap around the lot and wouldn't you know. Danny Koker comes out of his bus with his 40 man entourage and walks over to the cool 1933 ford we are looking at.
The boys had no clue who he was, but they knew something was special with all these people around us. Danny was just on the other side of the car talking to the car owner. Danny really seems like a cool ass guy! and a authentic car lover too! The funny part .. at least to me was he was totally impressed with this ford coupe and spent some time checking out the ride and then very nicely introduced himself to the car owner and they had a quick chat and photo op.
When we got there there was a line of AT LEAST 100 people waiting to get autographs from Danny and crew. We must have caught him returning to the autograph booth from eating or something.. There was no one around us at first, just his entourage, but in literally minutes the word got out Danny was back on his way to the booth, there was a crowd/mob of people around us. It was crazy to watch news of his return to the car show, you could almost see the news spread through the crowd. We had a great time there. Good show from what we saw.
Here are some pictures I got with The count about 5 feet away from me and the boys.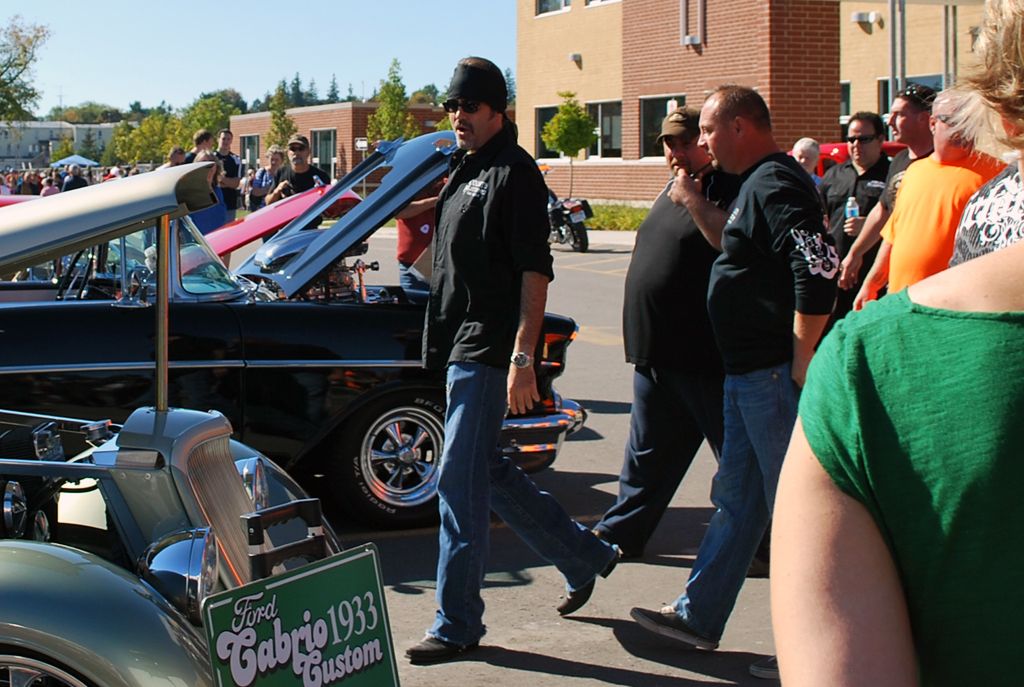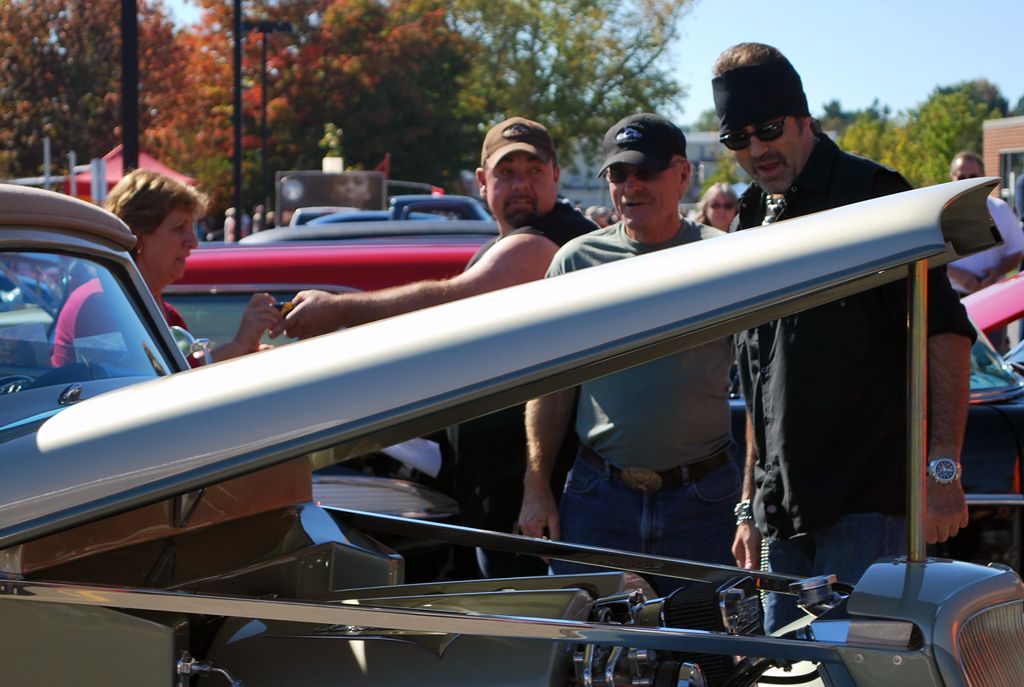 ]