Grand Prix Legends.

Old simulation. Dedicated people keep it going. It's a 1967 F1 simulation. The points you get are the point structure for the 1967 GP season. That's it. That's the only score. The season is slightly tweaked from the real '67 season because one of the circuits was so detested by everyone in real life. They had trademark issues for Honda and Cooper, but mods fixed that. No aero. No special tires, no tire changes during a race, no fuel fillups. Change your clutches, ramp angles, gear splits, toe in, toe out, gear splits, rear ratio, tire pressures, ride height, bump and recoil, spring rates, brake ratio, steering ratio, dozens of things, some of them details real GP teams didn't often change. Race against Clark, Hill, Brabham, Surtees, Hulme, Ickx, Stewart, Gurney, Amon, Parkes, Scarfiotti, Bandini, Rodriguez...also multiplayer.
These images are old, 2009 or so. Sim came out in 1998! Compare blue car to the one in my signature. Same car, different race number. In the sim pic, Dan Gurney is driving- you can tell by his helmet.
http://www.gpllinks.org/
for anybody interested.
Lotus 49, Spa-Francorchamps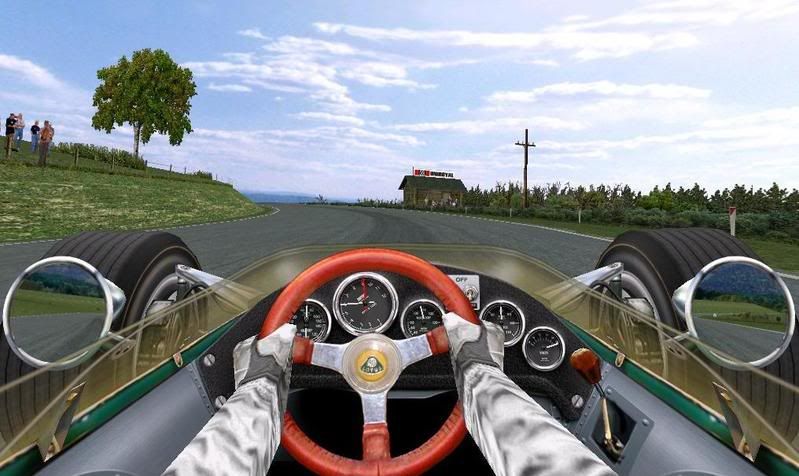 Anglo-American races Gurney/Weslake Eagle F1 Ti-Mag car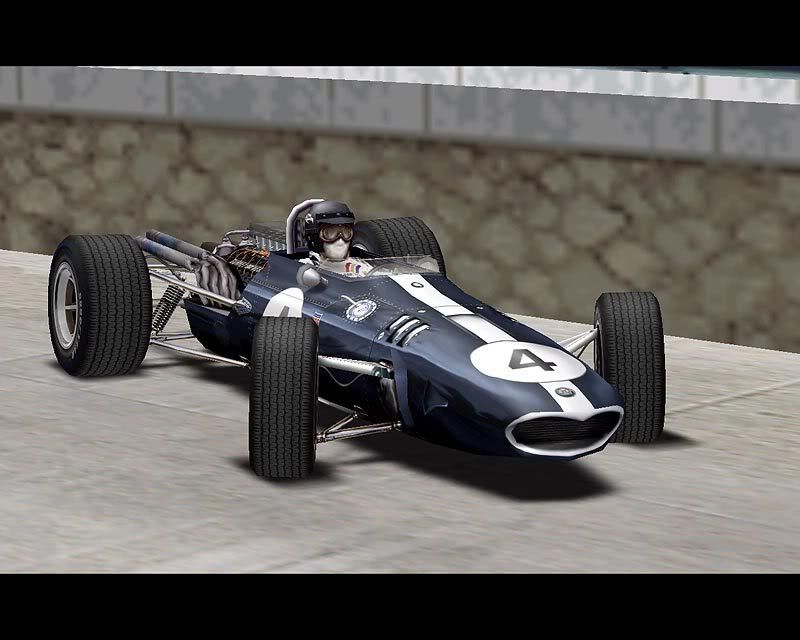 Ferrari 312, Monza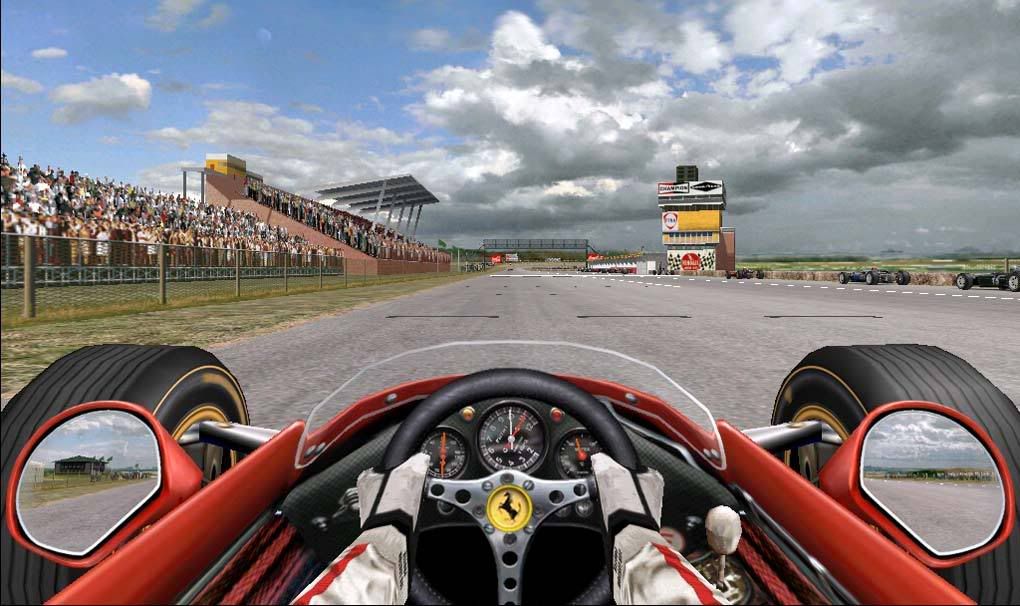 Old version of Monza