I finished working on my buddy's 2012 Camaro SS. He wanted to try to get 500 whp out of a cam only so we will see how close we get. Our dyno appointment is March 1st, Friday.
Mods:
Texas Speed 235/239 .639 .623
PRC .670" Spring Kit
Texas Speed 2" Tube Headers Off Road Extentions
Borla 2.5" Cat-back
Fast 102 Intake Manifold
Stock Throttle Body
Roto-Fab Dry Intake
160 degree Thermostat
Bocsh 80lb Injectors
e85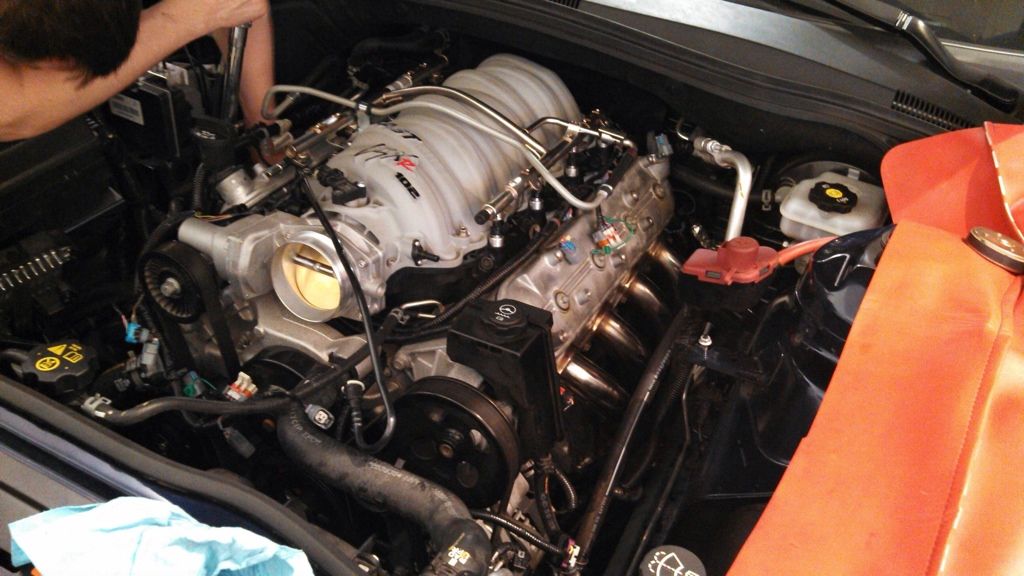 Start up video isnt the best quality since all we had was a go pro and a phone and it was in a small garage so the sound is a little off.
http://youtu.be/sjZELy2o0Qg
Video is uploading right now so it may not play
E70 we will retune and shoot for 500rwhp on real e85
This is a eddy current dyno NOT and inertia dyno.