It all started on 5/31/14, when I took delivery of my 2014 2SS Spring Special Edition. Why Great White you ask. Well my daughters said it needed a name and the antennae appropriately named the shark fin got them to the name. So now I have been approved and can pickup my personalized TN plate:GR8WHYT at the DMV the week of 7/25. The girls want to go all out and have shirts made etc. For when we go to shows and cruise ins. I am working on those 2 things.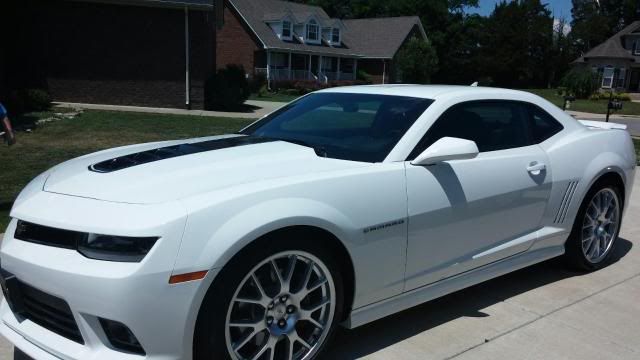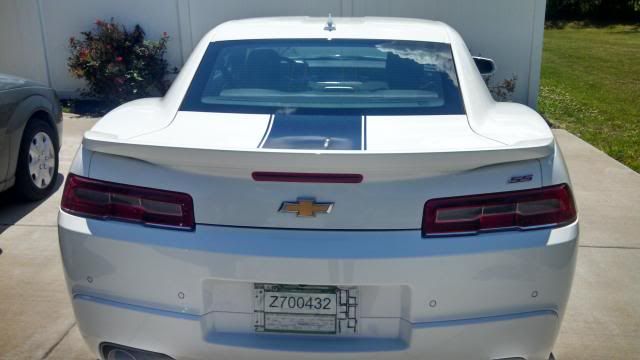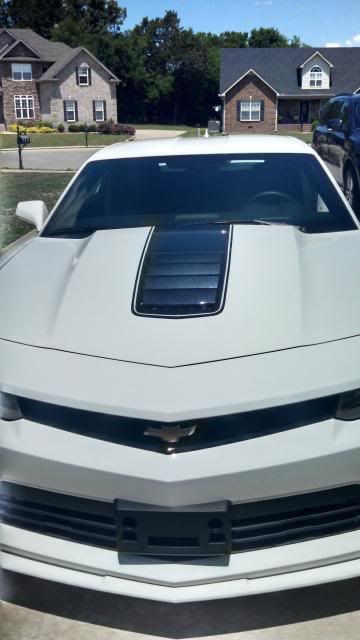 First mod accomplished was the installation of my Cold Air Inductions Inc. CAI.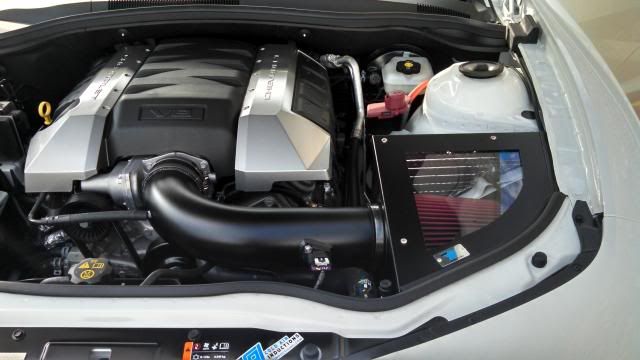 Next was installation of the Apex Catch Can and Roto-Fab fuse box cover.
Next I put on
Reflective Concepts
front and rear bow tie overlays.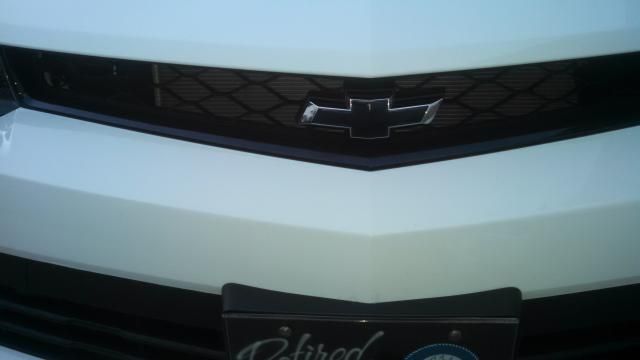 That same evening(7/5/14), I installed
Diode Dynamics
Engine Bay LED kit and grille LED lighting (video to come later)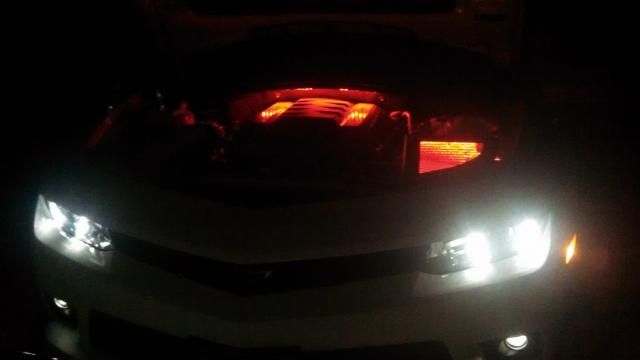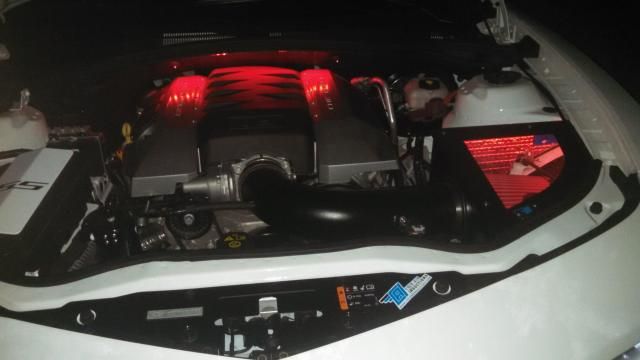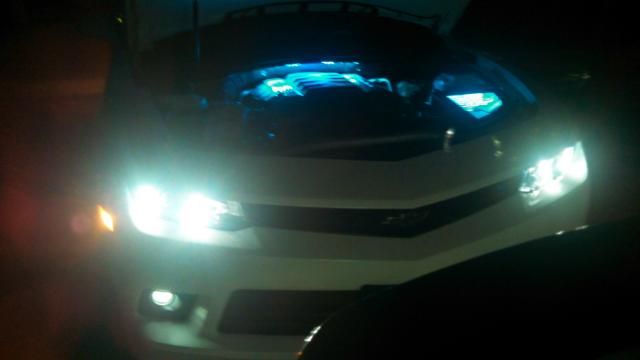 Also put in Diode Dynamics LED fog lamps. (You can see them in the pictures above.)
Strut tower brace installed:
Got the new plate today.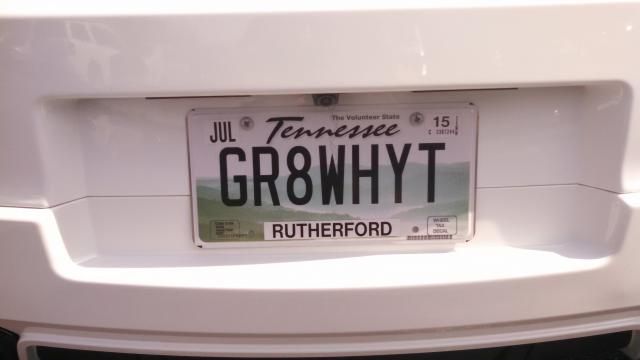 Strut tower caps added, they were summit white then I added the SS lettering.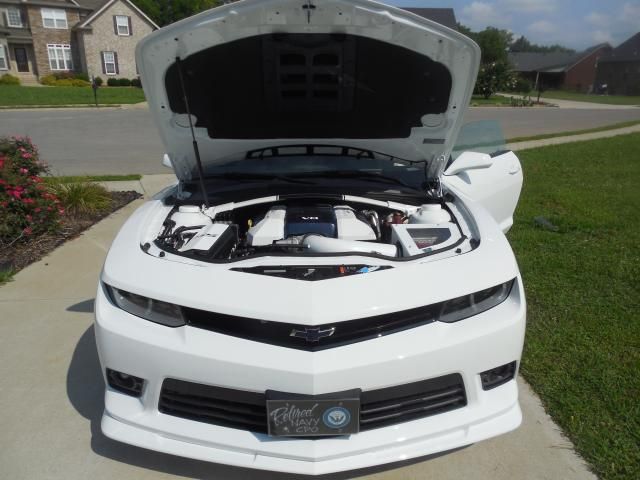 Blue vinyl overlays from Reflective Concepts for the Camaro lettering.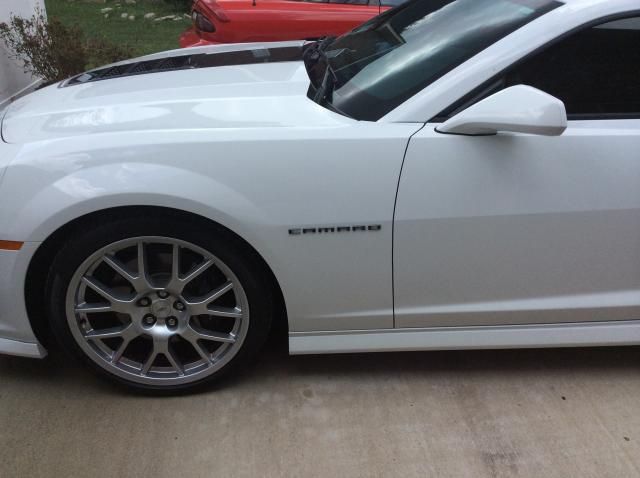 Windows tinted with Llumar CTX film. 30% on driver, passenger, back windshield and clear on the front windshield.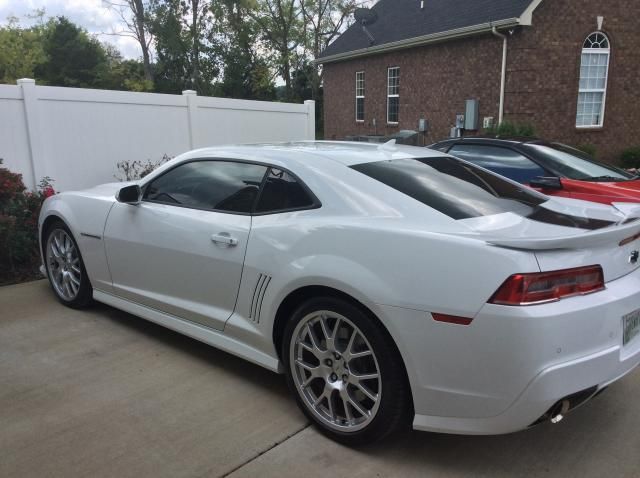 Newly painted engine cover by S.L. Customs of Mooresville, N.C.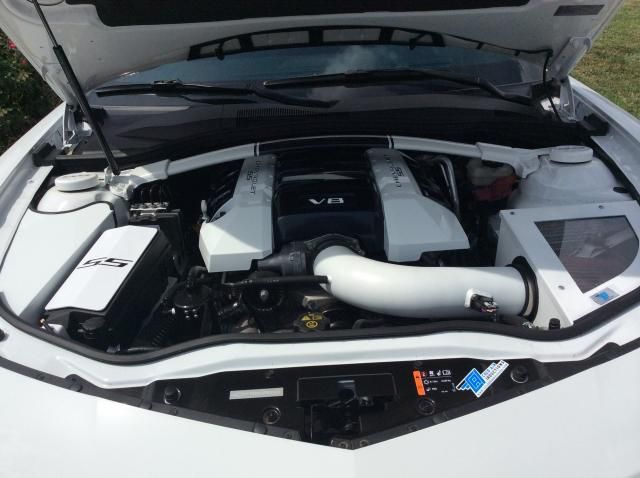 Close up
Also installed this summit white painted wiring harness cover. Also painted by S.L. Customs of Mooresville, N.C.
Complete Kooks 3" exhaust system installed including Long Tube headers, High Flow Cats, X-pipe, and racing mufflers. Also got a Dyno tune.
Wanted to be there for the install and tune so I could get some great pictures but a little muffler mix up from kooks when they shipped moved the date to a day that I worked.
It is like driving a different car after the tune. I will get a good video of the great sounds of this complete Kooks set tomorrow. Now it sounds like a Camaro should.
Didn't get the initial Dyno print out. But the hp was at 319rwhp.
Final numbers: 367.68rwhp 383ft-lbs torque. So a gain of 48hp.
Video with idle and rev sounds
here
.
Oracle RGB RS Halos and Diode Dynamics RGB Fog lights installed
videos here
.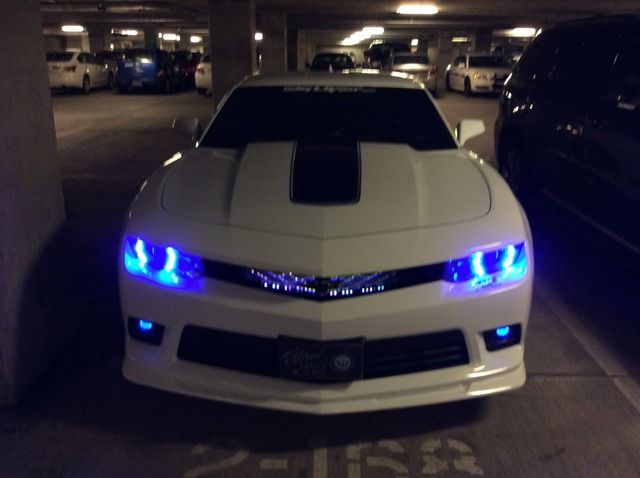 Another performance mod. Installed stainless steel brakelines.
Installed Custom Painted Center Caps by
River City Creations and Lighting
.
New Shoes Graphite MRR228s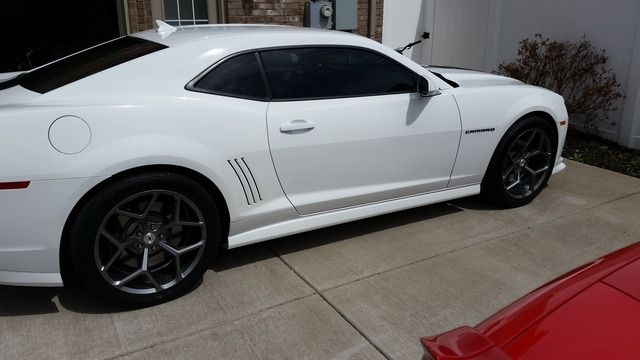 And more to come.......