Sitting on the show room floor, just waiting to be purchased
First mod was to get painted bowties from River City Creations.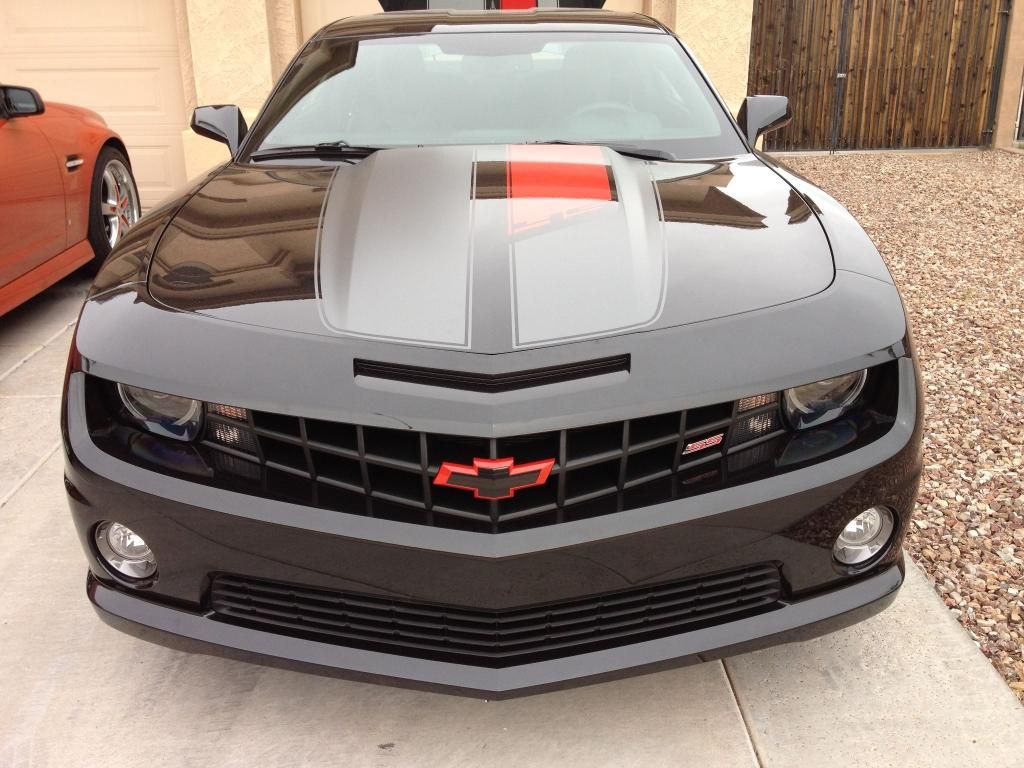 Muffler delete was my first "performance" mod. Although it didn't add any performance it improved the sound dramatically.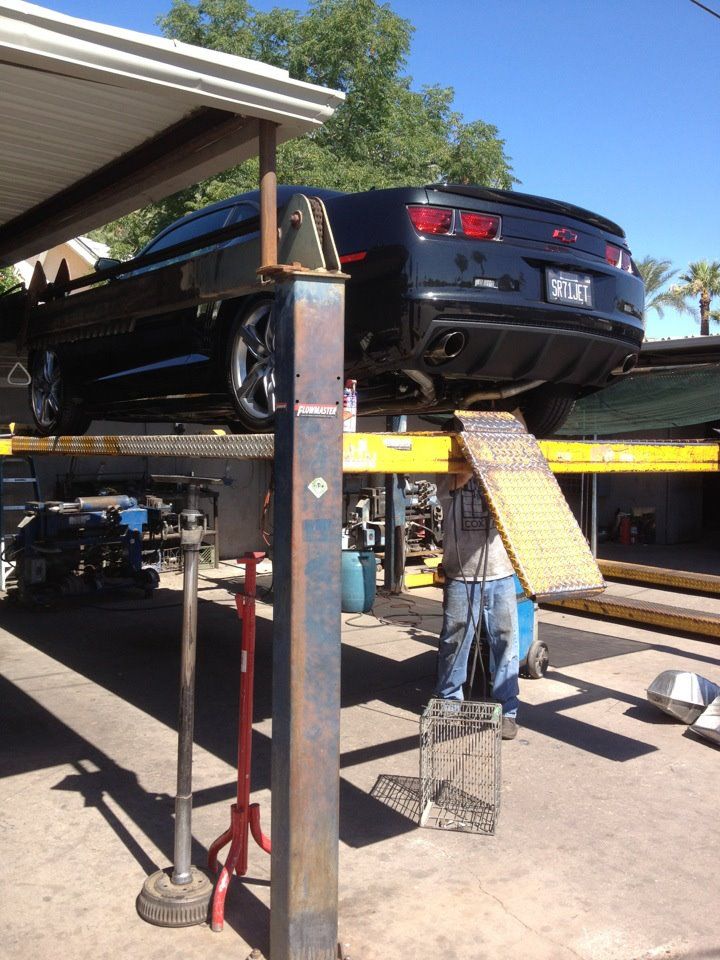 After that I got a carbon fiber license plate cover as well as a custom carbon fiber rear diffuser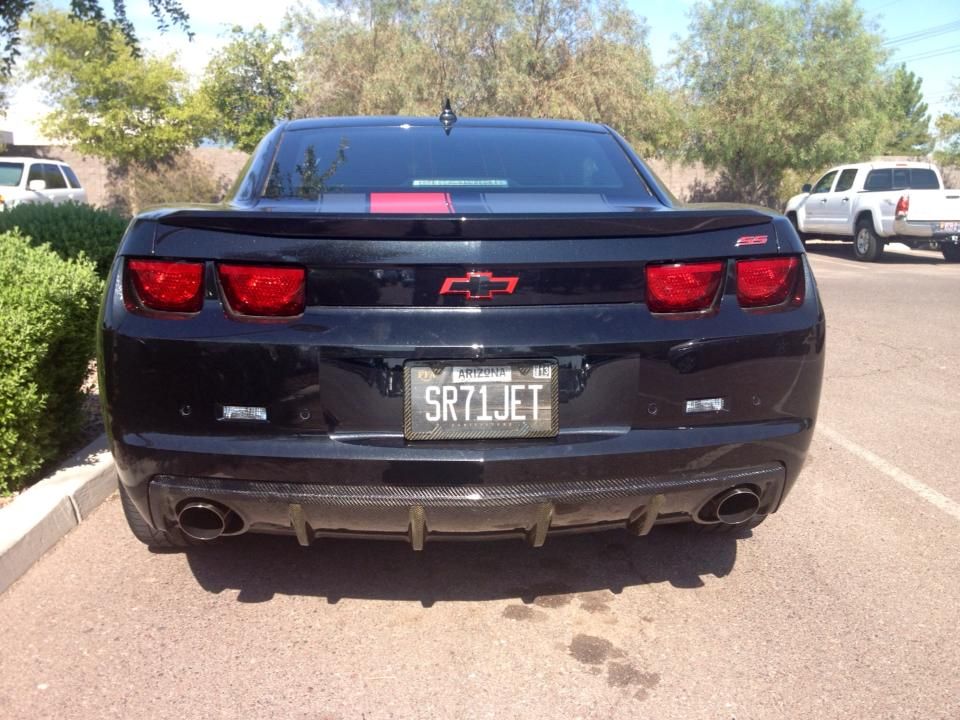 I loved the 45th rims as well, but wanted them to match my theme. So, for Fathers Day, my wife and kids picked this mod based on an early drawing I did of my "final" Camaro. They are two-toned powder coated red/black.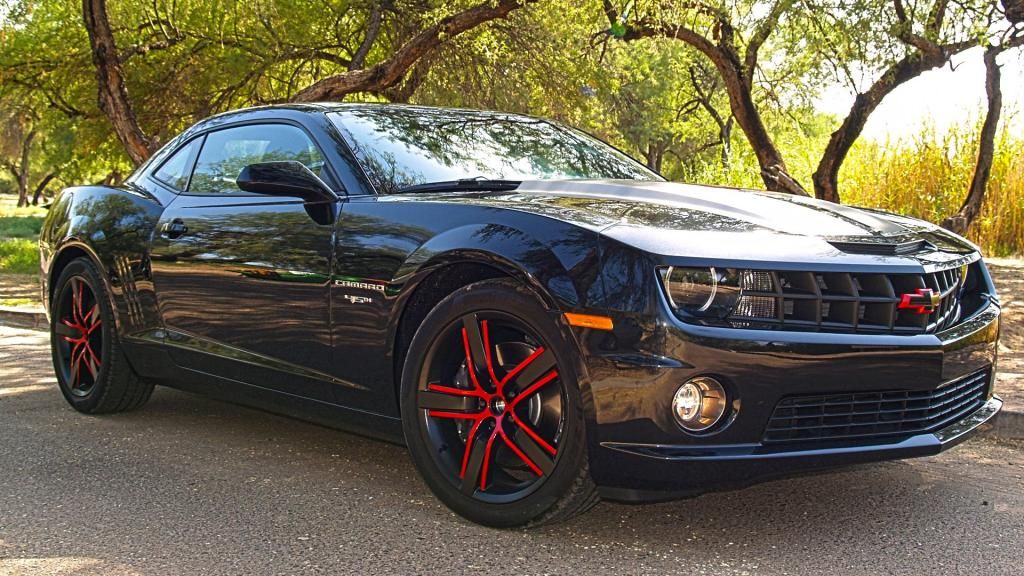 My kids love the Camaro so much I decided to create their own Mini-Blackbird.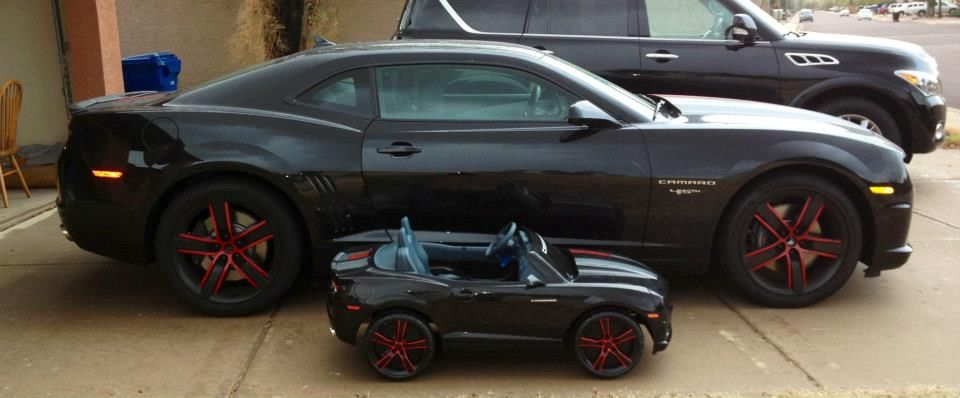 After rims I wanted to open up more power on the v8. I installed the Roto-Fab CAI. Then took the Camaro to J&R Performance in Phoenix to install the Texas Speed headers, x-pipe and a few other mods. Followed by a custom tune.
I've always loved APR products and have used them on my previous rides. So I'd been waiting for years for them to come out with a wing for the Camaro. Once they had, I jumped on it and their splitter and the products are amazing.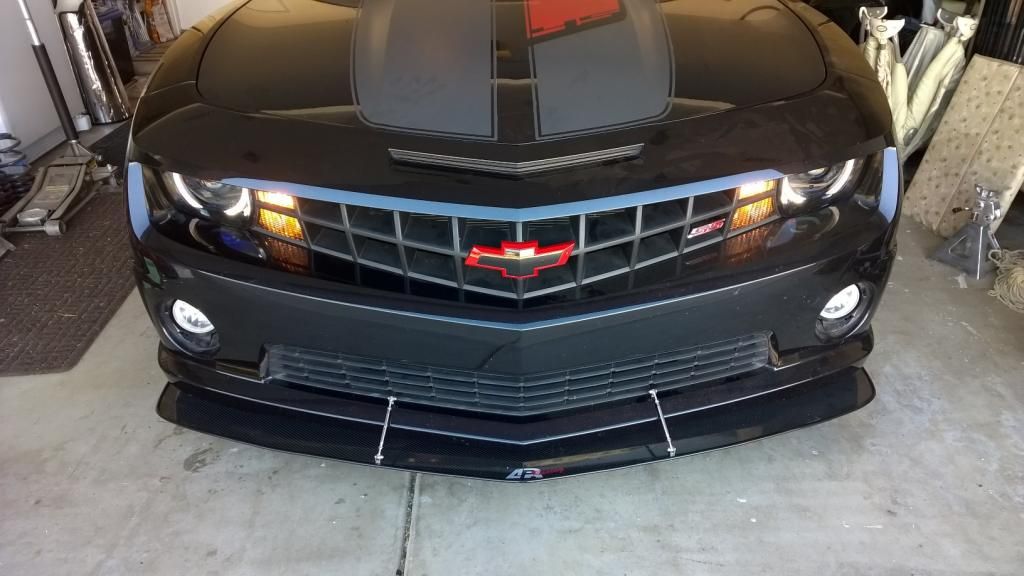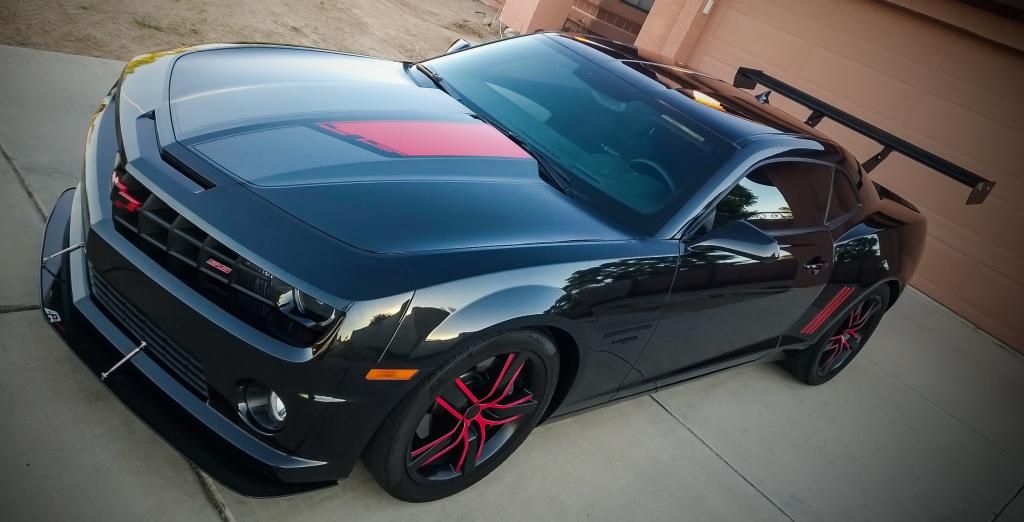 After a day at the track I decided it was time to do some work with the suspension. I had already lowered it with Hotchkis lowering springs so my next mod was BMR sway bars.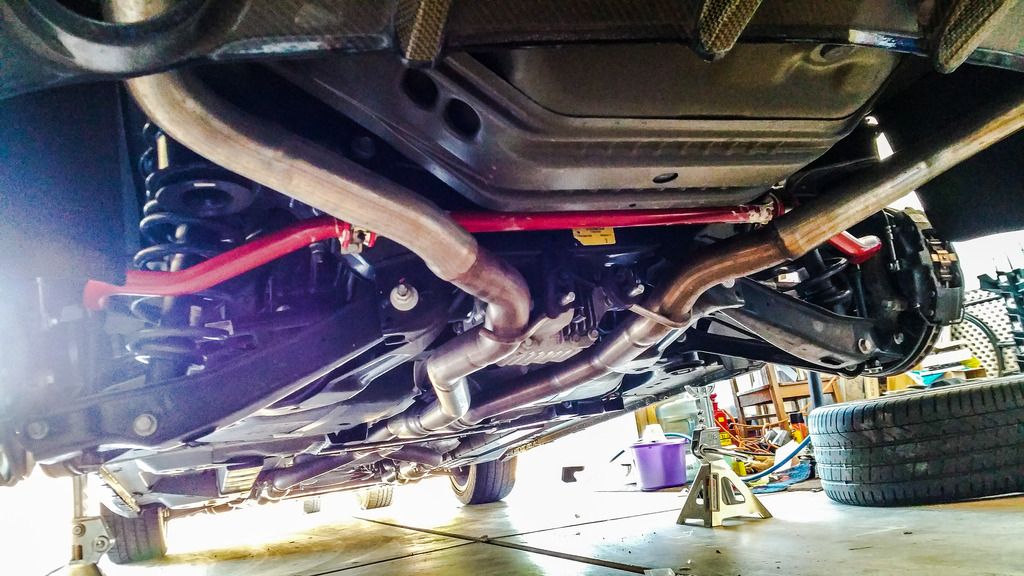 I finally decided to re-badge the Camaro to Blackbird. These were custom made by Emblem Pros in the same font and came out great!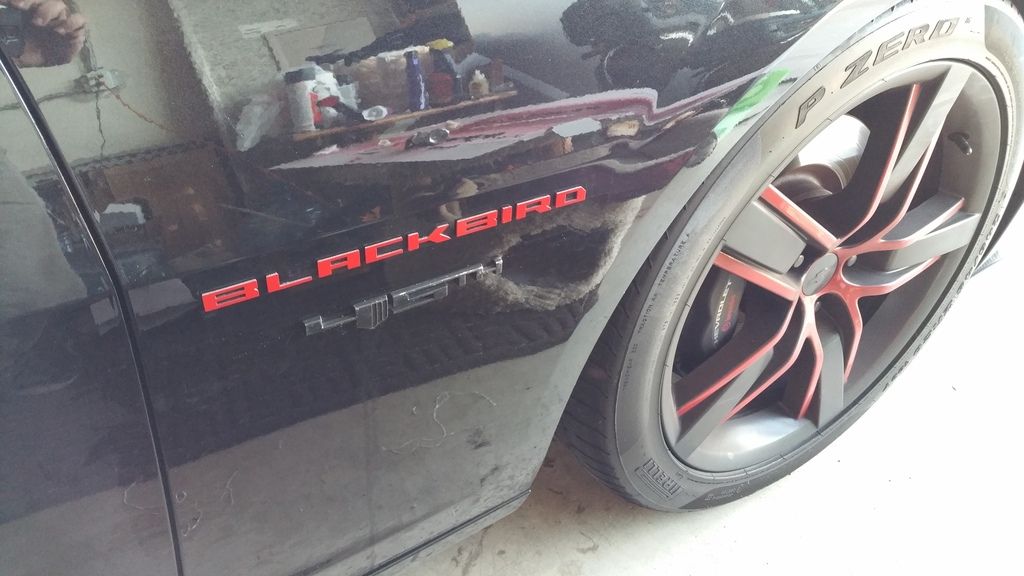 I also did the ABL dash kit, eventually I'm going to change the ABL to red but for now I matched the 45th ice blue. Great kit by gen5diy.
My latest mod was a red Herritage Grille.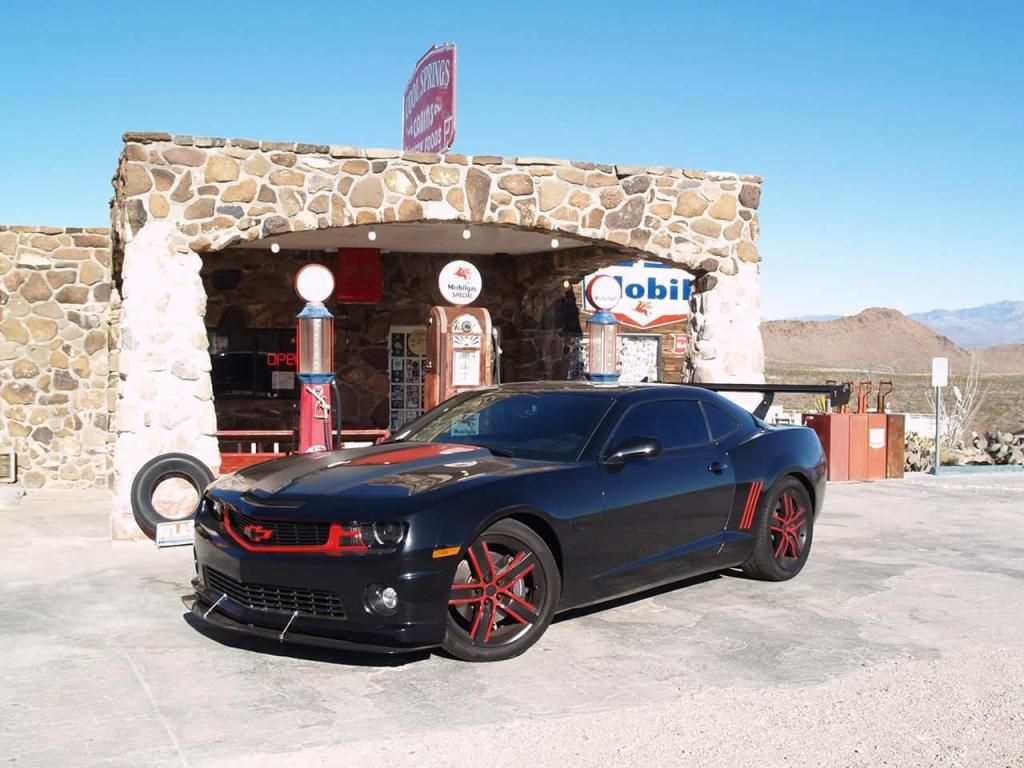 [IMG][/IMG]
Another day at the track I finally got the Blackbird dyno'd. Numbers turned out pretty decent. I have a few other exterior mods to do as well as some suspension, then will get back to power.