I have been on Camaro5 for a while now with a personal account and am glad to say that Scoggin Dickey Parts Center is now going to be a sponsor for Camaro5. Scoggin Dickey has been in the performance business for quite some time and we are excited to bring that knowledge and expertise we have to Camaro5.

We specialize in LS performance, GM parts, GM accessories and are a dealer with over 100 aftermarket part manufacturers. We keep a large variety of parts in stock in our 150,000sqft warehouse and if we do not have a part you are looking for we can get it. We are extremely competitive on pricing and if you find a price lower somewhere else that we can verify we will match it.
We are dealers for just to name a few:
ECS
Procharger
Whipple
Magnusun
Turbo Technology Inc (TTi)
Huron Speed
Edelbrock
Holley
F.A.S.T.
Comp Cams
Kooks Headers
Magnaflow
Dart
Callies
Wiseco
Ridetech
Driveshaft Shop
McLeod


We also have our own in house machine shop and can build any combination of engines as well as keep a variety of LS based short-blocks in stock. We have a chassis dyno and engine dyno that is in the final steps of setup.
We have a lot of direct experience with 5th Gens. These are just a few pictures of cars that our own employees own.
2010 Camaro SS mid 700whp - ECS Novi supercharged / Blower Cam / DSS 9in kit
2014 Camaro SS 1LE
D1SC Procharger kit / blower cam 650whp
2015 Camaro Z28
Whipple charged 663whp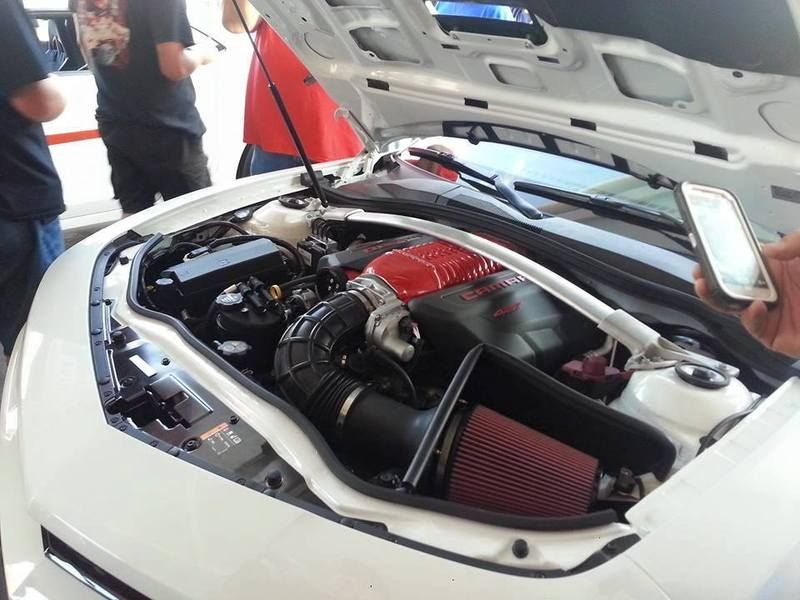 We look forward to being a part of Camaro5 and helping its members acheive any goals they want for their vehicle.