I'll post the video compilation soon. It's all 1080p, 10-15 races! He has 2010 Camaro SS auto with hypertech tuner, 102 octane mixed gas, fuse pull mod.
After hours of editing I'll post here.
There was bone stock 2013 Camaro SS auto did 13.5-13.6 @ 104-105ish mph and a turbocharged one that was doing 11's @ 129-130 mph. I have vids of all of it.
Here's his best of the night. He is car 775. That's bolt on California special 5.0 manual in the right lane.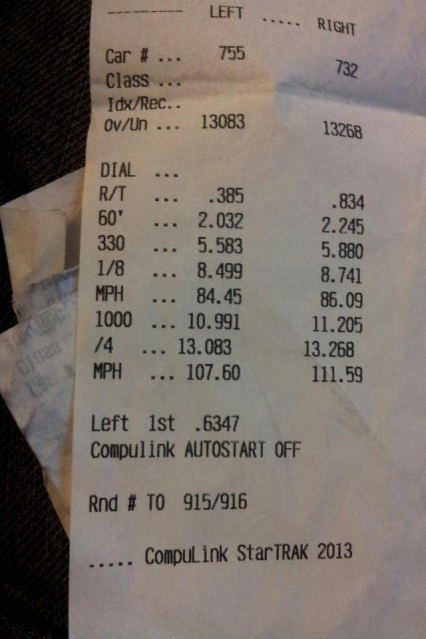 There was also a turbo 350z doing 14.4-15.1 @ 97-101 mph!!! Some kid that was talking smack to everyone at car meet. I'll post vids too of him. Ahahahahaha