Well, I picked up my 1LE yesterday from the dealership, and I am beyond happy with the car even though at points there was small ice pellets the car was great and composed and when it started to dry up and warm up it got even better. Cant wait to drop the hammer but ill be taking it easy till 1000KM.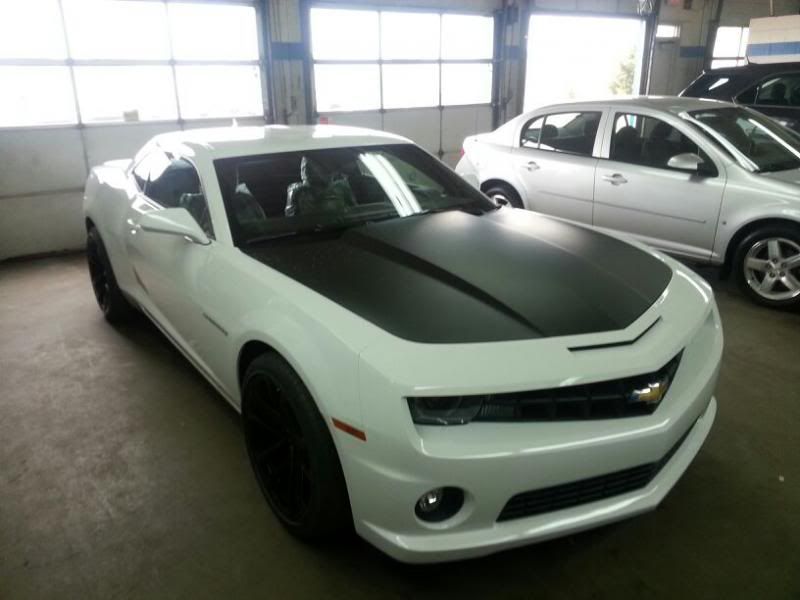 Going to need to add a subthump box with a 12 in it, my Genesis Coupe had the Infinity Stereo and the BA system just doesn't compare. In all this is by far my favorite car I have ever owned (used to own a 2001 BMW M5, 2010 Genesis Coupe 3.8GT and countless highly modded VW's) Cant wait to get my muffler delete done and my AFE Pro5R intake on.
__________________
2013 Summit White Camaro 1SS/1LE/RS - Ordered 2/22 - Built 4/4 - Picked up 4/13/2013. 1 of 72
Custom Grind Cam + All Goodies/TSP 1 7/8 Long Tubes and 3" Exhaust/Nitrous Outlet 90MM Plate Kit
Built and Tuned by DaSilva Motorsports in Breslau, Ontario.