Hay everyone! i just picked up a 2011 camaro lt with a 6 speed manual tranny this past thursday, i must say that i just love this car.
i traded in my 05 chevy cobalt sc that i converted to turbo. it put down 378whp @ 22PSI and weighed 2,900lbs so it was pretty quick, i miss it but i wanted something more grown up with a sporty look.
i hope i can learn more about the camaro world becaues i have plenty i want to do to this beast.
for now i just want to change both front grills, they came with chrome ones and im just not a fan of them. im looking for oem black ones or aftermarket. i want to change the front headlights to the new version halo ones and lastly the car came with a gray/silver gas cap which i also hate and i want to replace it with a regular one.
anyways pix!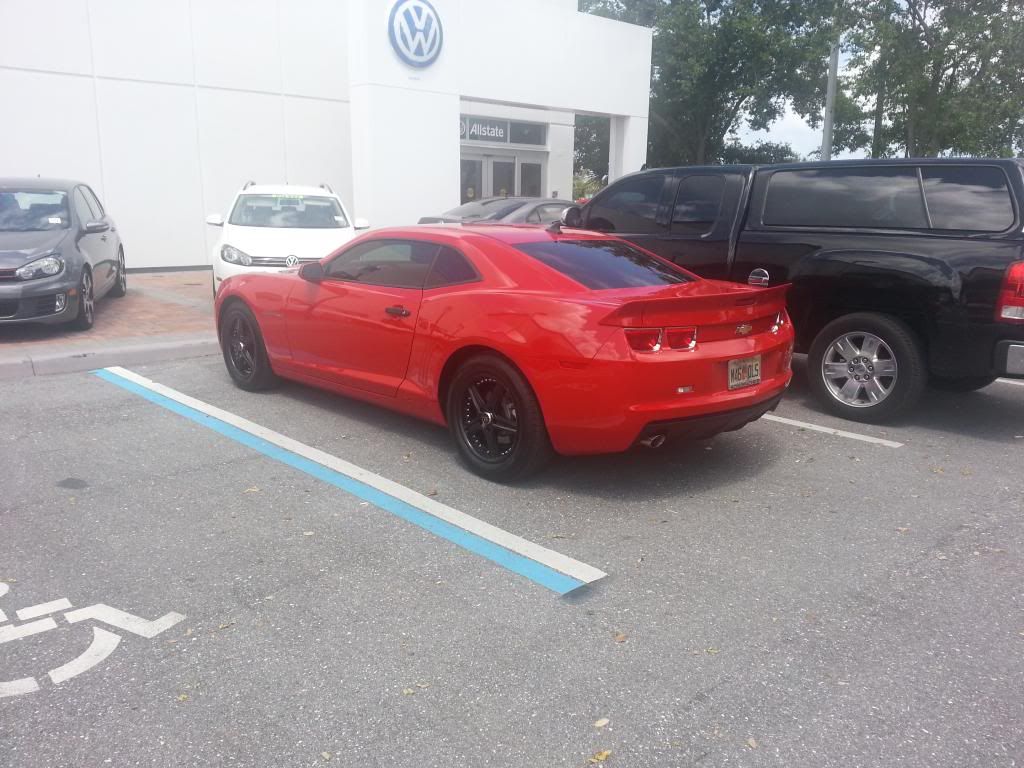 My friends challenger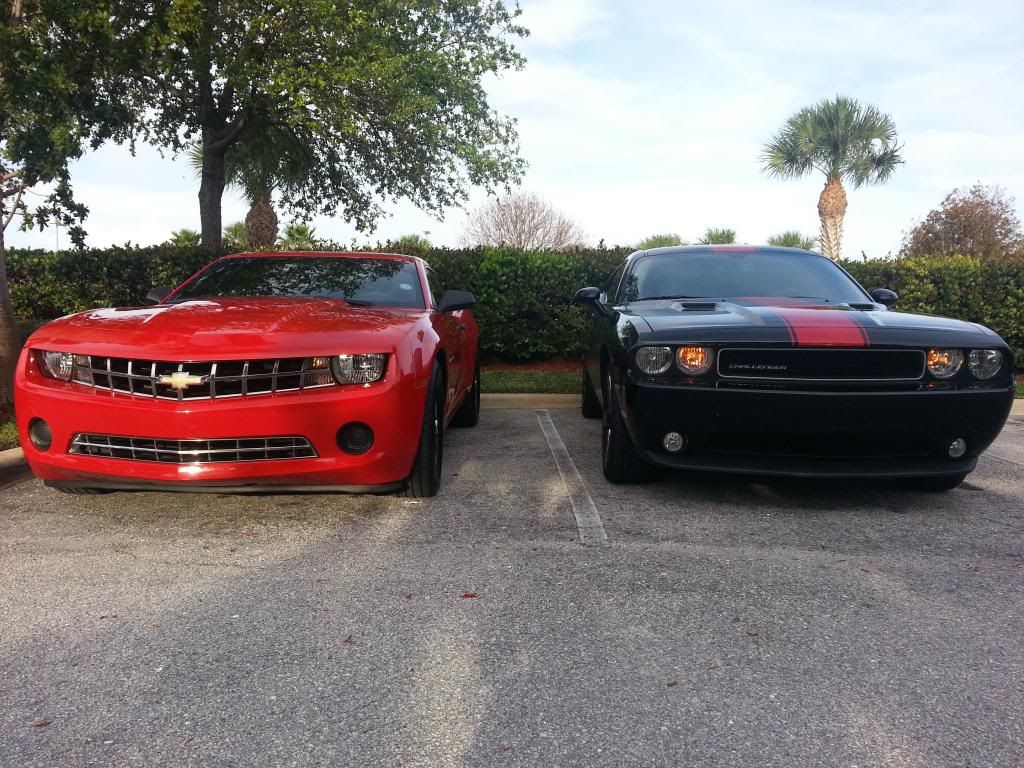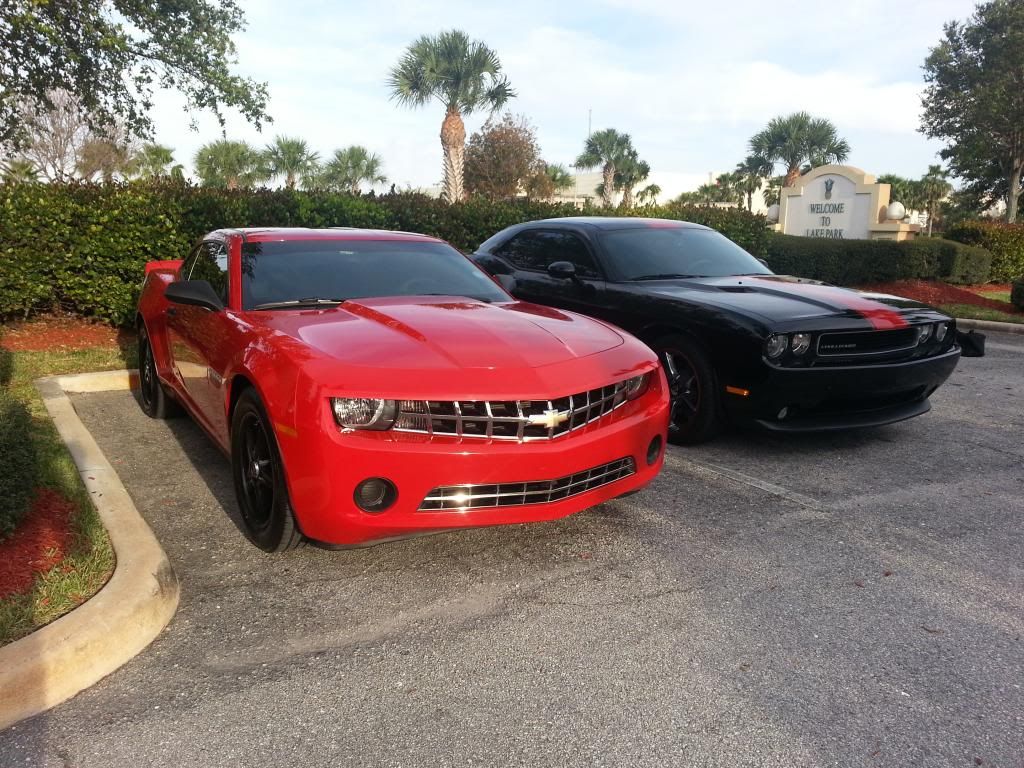 if you have any tip or ideas my ears are wide open