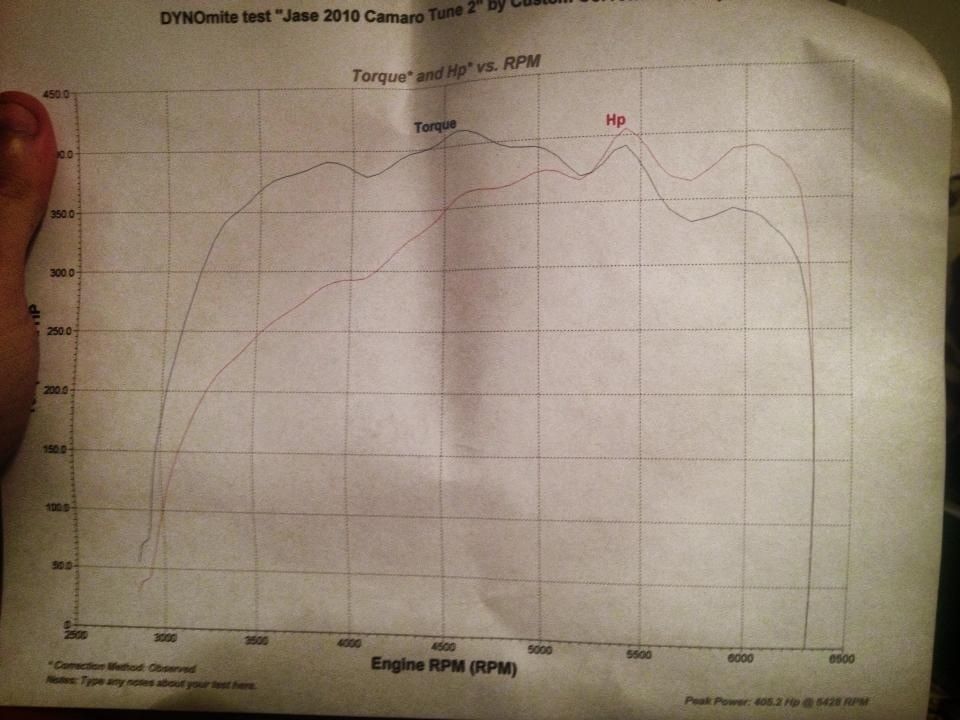 2 runs on a dynomite, 397hp/410tq~ and 405hp/410tq~ SAE was about 396 I believe.
Mods:
Weathered 100,000 mile tsp 1 7/8 headers, offroad extensions
Magnaflow 2.5" resonated x pipe paired with a muffler delete that has crushed bends (not mandrel)
Tsp cold air intake (the black one) with a fresh k&n 4" cone
120,xxx miles
93 octane
Rickifast tuned from unlimited performance in Corpus Christi Texas
Stock pulley, tb, intake, heads, plugs, wires, trans, rotors, thermo.
78 degrees, unknown DA
Not bad for a car that was left for dead at the dealership when I bought it.
Car ran a 12.6.. On stock bald pirellis.. Leaving off idle with traction control before the magnaflow and muffler delete.
Very happy with the results.