If you are looking to go back to stock before selling or need factory replacement parts I have all 4 OEM springs from my 2011 LS (35k miles) and front and rear sways with endlinks. Also available are both rear struts. Located in San Diego, local pick up preferred but willing to ship. Will separate or sell as a whole lot. PM me with offers.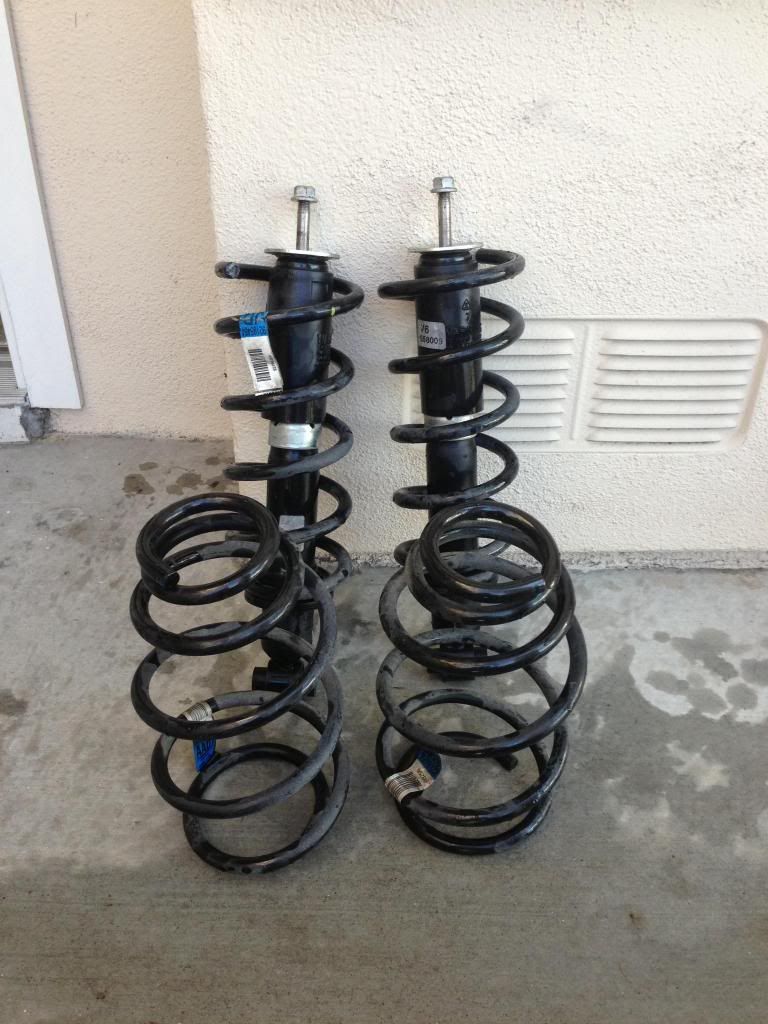 __________________
2011 IBM M6 Built 06/17/2010 Injen CAI,Black Ice-olator, Barton shifter, BBK LT's, DSS aluminum driveshaft, VMAX TB, RX Intake Manifold/Catch-can/Breather, Corsa catback, 18" MSR 045's, Nitto NT555's, FE3 SS springs and sways, Trifecta Tuning. Best ET so far in the 1/8th 9.301
Born on the Island and raised in the sand.
Semper Fidelis