Sounds amazing with high-flow cats and stock manifolds but I have long tubes ready to install.
The drivers side pair of tips is a little off though. The inside tip is hanging a little lower than it should and it can't be moved

It's kind of pissing me off.
I emailed SW and they basically told me that the hanger was probably bent in shipping (the shipping box was perfect) that I need to take it off and re-bend the hangers.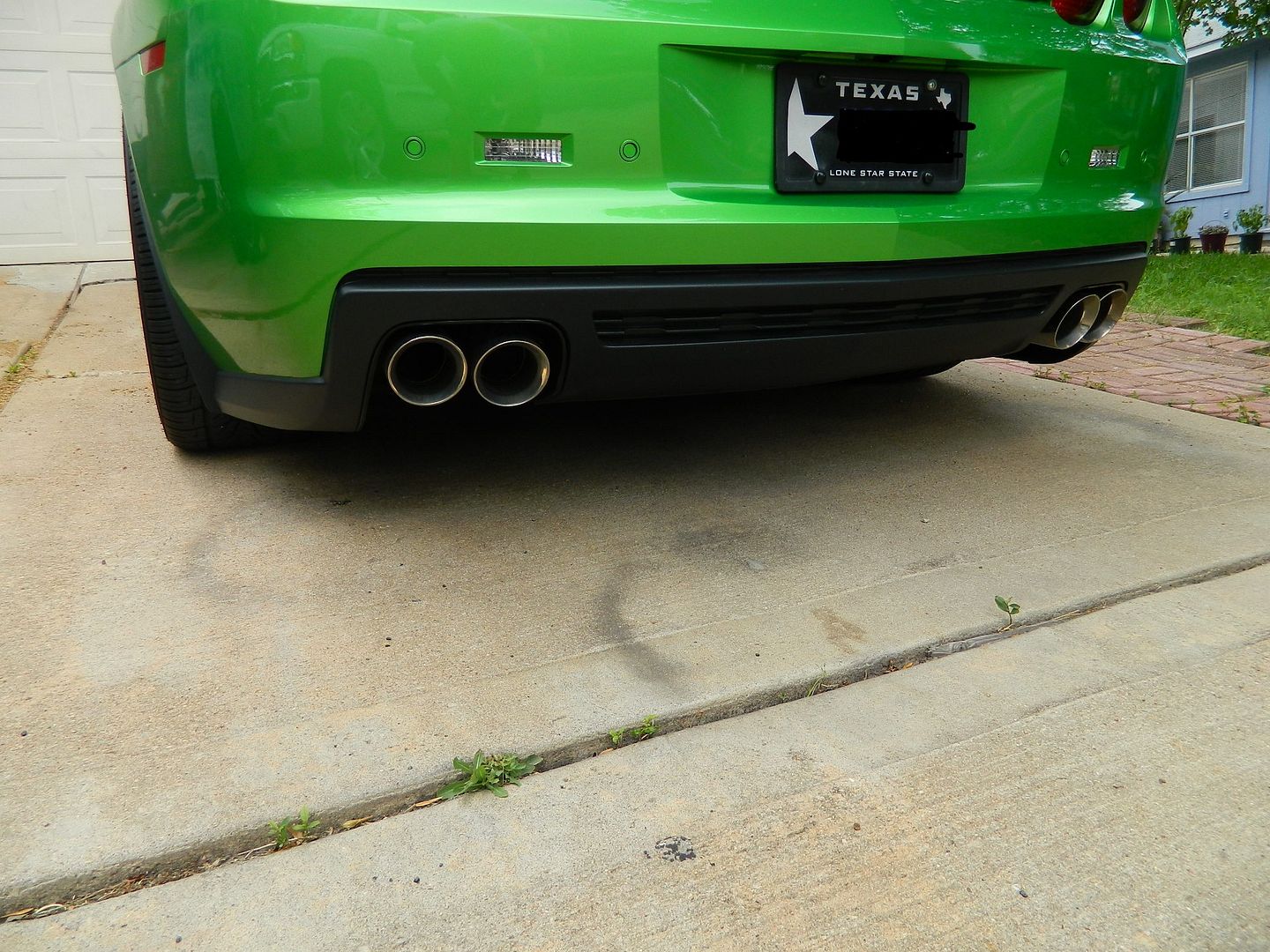 __________________
2011 L99 W/ Kooks Long Tubes, Ported TB, Roto-Fab CAI, MightyMouse can, Stainless Works 3" ZL-1 Catback, Overdriven Maggie @10 Pounds boost putting down 511/535 on a conservative tune.