2010 2011 2012 2013 Camaro Polished Stainless Steel Trunk Panel Plates
Dress up your 2010-2013 Camaro with our Polished Stainless Steel Trunk Plates. These trim pieces are designed to fit on the rear painted area of the trunk, when open and add a clean stylish look to your 2010, 2011, 2012, 2013 Camaro interior.
Fits all 2010-2013 Coupe and Convertible Camaros. Please allow 5-10 business days for these to ship, they are laser cut in the USA.
price $139.95
please use RPIDON for 10% discount
http://www.rpidesigns.com/shop/item.aspx?itemid=2321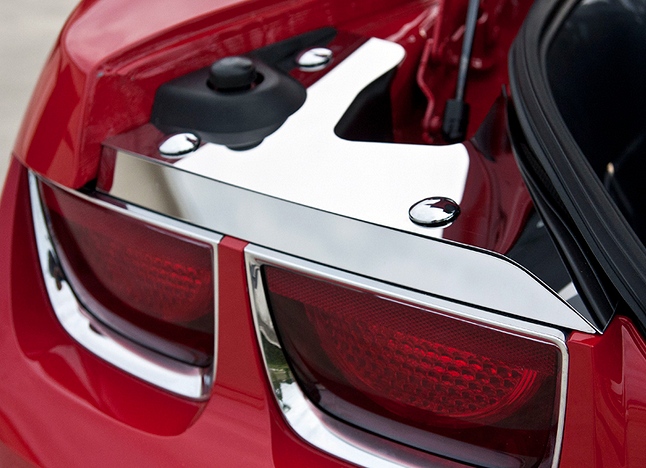 [IMG]http://www.camaro5.com/forums/image.php?
u=78155&type=sigpic&dateline=1369957122[/IMG]
Don Stellhorn Tech/Sales/Customer Service
888-257-8515 ext 2 M-F 9:00 to 5:00 Est. time
donrpidesigns@gmail.com
/
www.rpidesigns.com
Coupon Code : RPIDON for 10% Discount