I was changing my spark plugs today to the LS7/LS9 plugs (AC Delco 104's).
When I was removing the stock plugs I noticed excessive wear on the spark plug in the #4 cylinder. Like so:
Top = new 104 plug
Middle = old 110 plugs (this one looks similar to the ones from all other cylinders)
Bottom = old 110 plug from cylinder #4 (I am guessing that a .087 gap is bad)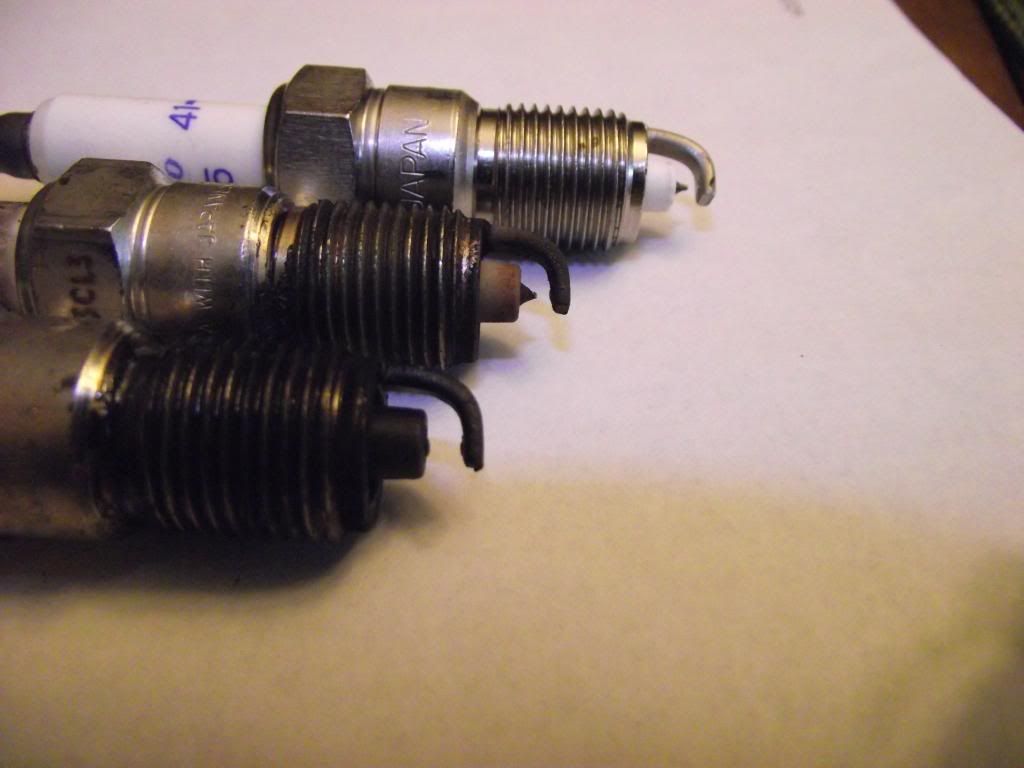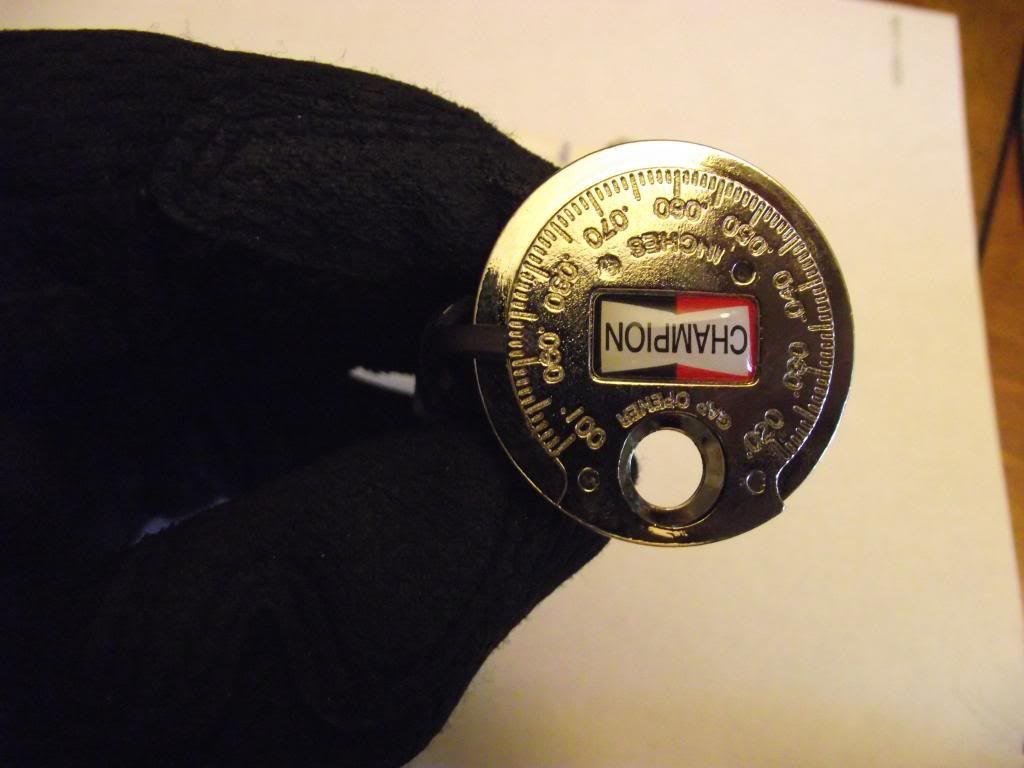 What is causing this?
Info about my car:
-about 140,000 total miles, about 70K of those are on the cam in my sig (all on the same 110 plugs)
-no CEL because of misfire
__________________
Ordered: 10-13-08
Built: 3-30-09 (#1691)
Recieved: 6-12-09

Blacked out, Cammed (Lunati Voodoo 233/245, .578/.598 @114°, +4°), ARH LTs, VR OTR CAI, Cutouts, and lots of other fun mods.