Thanks for the nice words guys, glad you are loving your kits as well!
We have been getting a lot of e-mails and PM's recently on kits so I figured here would be a good place for people to see!
The Single kits posted above are currently not available while we are focusing on a new Twin kit for the 5th gens. The design has taken a little longer than anticipated as we keep making minor tweaks while testing to make sure the kit is 100% prior to release. We did this as we wanted a kit that could support a bit more power than a single T4, be an even easier installation, and help get the heat out of the engine bay and more in an area where the car was designed for heat.
We currently have 2 cars in testing and some tweaks have been made from the photos below during testing. One of them is no longer recirculating the gates as seen in photos below along with a new downpipe design
If we get a lot of interest in the single kits again we will absolutely bring them back in addition to the new twin kit, but this new twin kit will be the bee's knees
Features:
-Hot side off the factory exhaust manifolds in extra thick .120 wall stainless with T4 turbo flanges and 44mm WG flanges. Will fit a pair of full T4 turbos with 3" V-band discharges and keep the heat in the area of the car where it was intended to have heat. We can run smaller 5858's for quick spooling stock engine set-ups up to Billet 7479s for 6-bolt 427 set-ups at 1250+ RWHP!
-Downpipes will be full 3", stainless steel.
-Cold side merges both turbos into a 3" pipe that runs up to the front of the car into a standard 4" thick intercooler with 4.5" and 6" thick Bell intercoolers as an upgraded option as well.
-Out of the intercooler is 3.5" merging to 4" aluminum tubing into the TB with a 50mm BOV flange and card MAF flange.
-3" Hard piping off each turbo inlet places a full cone style filter in each fender to ensure the car can be daily driven in all elements and safe.
-Bracket with tank will house windshield washer fluid or could be used for methanol that mounts where the factory air box did. Bracket will also hold the included oil return pump.
-Full plug and play wiring harness for the oil return pump
-All oiling lines and fittings included and are all bolt in, no drilling/tapping required.
-Kit is very easy, full bolt on with minor trimming required for the turbo intake piping to get the tubing into the fenders.
-Full T4 turbos will allow you to run on a stock engine up to a large cubic inch 6-bolt block set-up for 1250+ RWHP.
-OPTIONAL tubular .120 wall stainless manifolds can replace the OEM Manifolds and clear 6-bolt block/head setups
Pricing is looking to be under $5k complete with everything including base components (turbos, WGs, BOV, IC), without fuel! We are anticipating releasing this month. Release has been delayed since some tweaks have been made to the design late in testing that has pushed it back slightly, but we are right on track now and the tweaks to the WG location and exhaust are much nicer!
[IMG]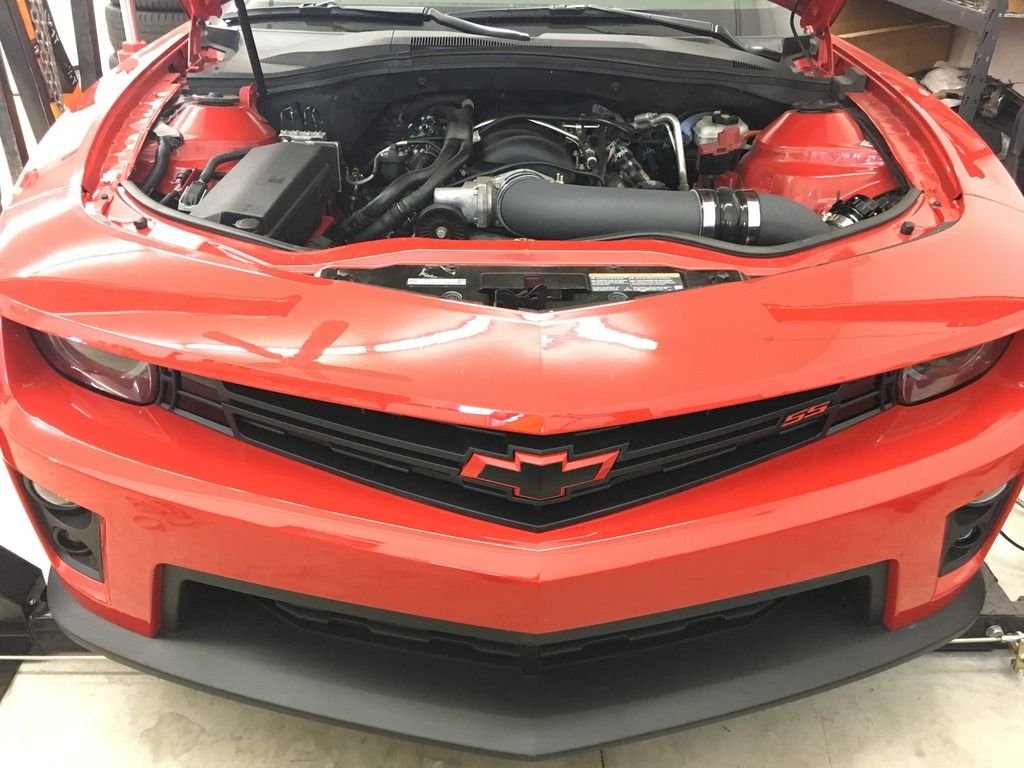 [IMG]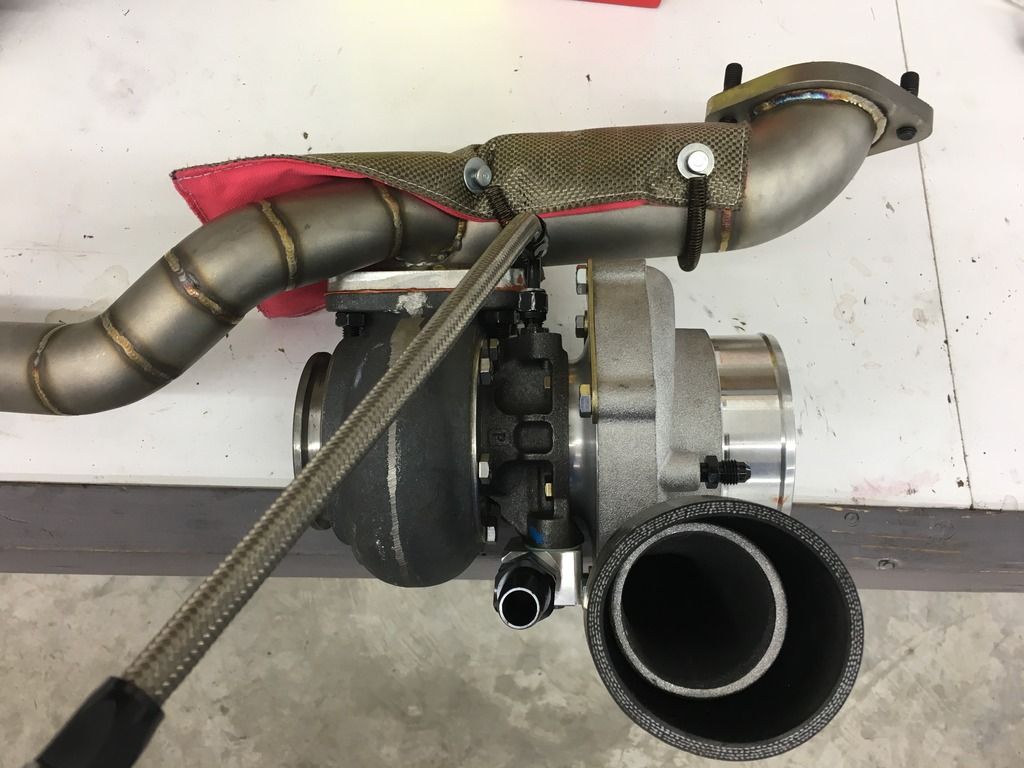 [IMG]