I've gone through this twice now... heres what I've gathered.
The 2013 started with the old rims, and mid year they added the new ones (photo below) So depending on when the car was made, it will either feature the old wheels or the new ones. Also dealers swap rims around to make sales all the time, so expect that not only are the wheels on your car not on the correct car, but that you can also just ask them to change it.
My car had the 2010 styled burshed aluminum 20's on it and I has them switch them to the 2013 in the midnight for free no issues.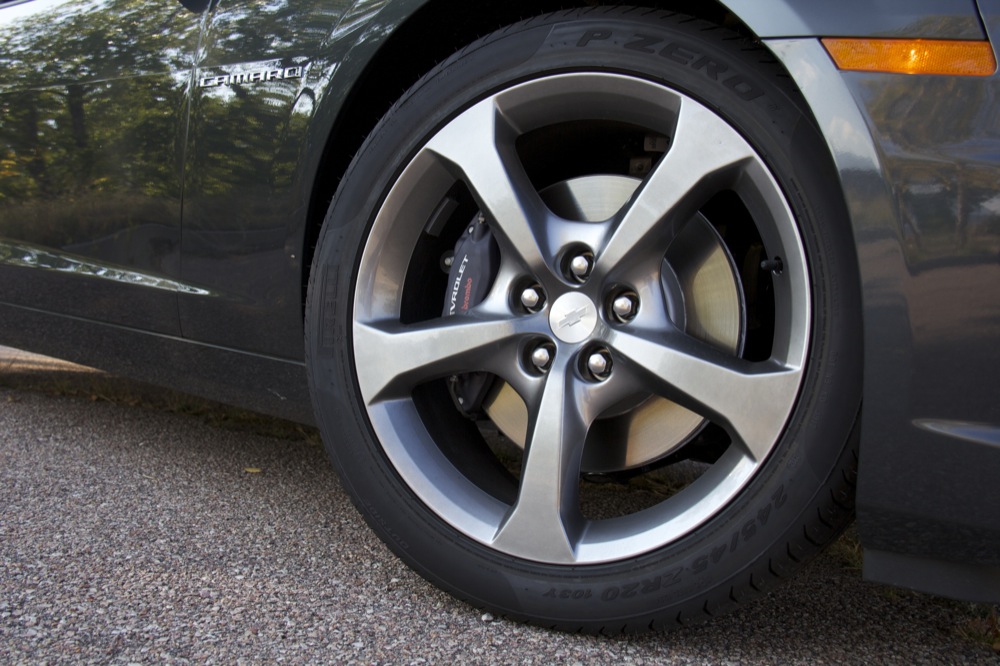 Hope that helps
__________________
GAHDOOSH
2016 1SS 6.2L LT1 Manual 6-Speed
, Front Emblem Blackout, Rear Bowtie Delete, Side emblem delete, Phastek Side Marker Tint, GM Black Taillights, $23.57 of Premium Gas this morning