Lowered her 1".
Helped Reichler do his 2SS a few weekends ago
and talked my daughter into getting the same set of Pfadt AFE Control springs from iD CARiD. She ordered them last Sunday, they showed up Tuesday. $295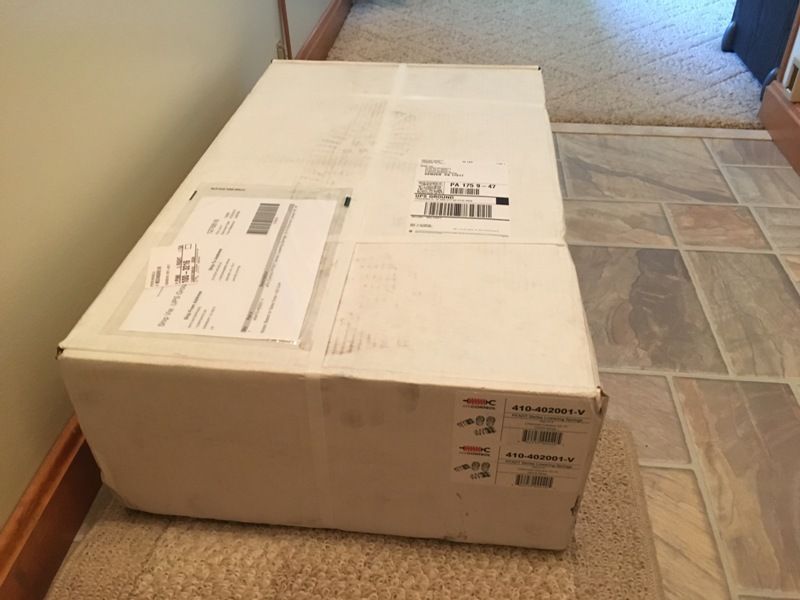 I picked up a set of external spring compressors from Advance Auto Tool Loaner Program, but didn't need to use them. There's very little compression on the front springs and none on the rears. Charlie was able to push down on the springs while I zipped off the upper nut with my impact gun. Same thing putting the new springs over the struts and shocks.
I got the car up on our Ranger Quick Jack (Charlie and I went halves on it a year or so ago) Friday evening, pulled the wheels, and hit all the nuts we'd be removing with Liquid Wrench. This is a daily driver 2012 with 61,000 miles that sits outside 24/7/365.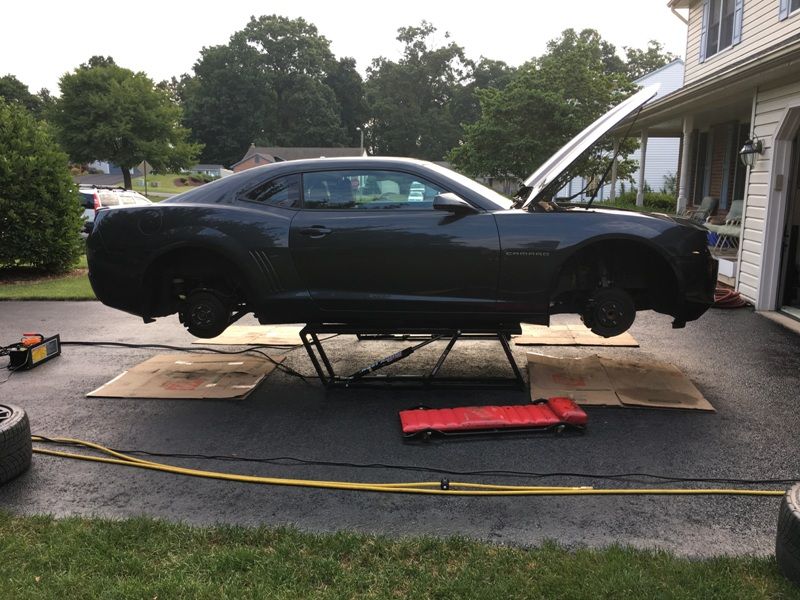 I got started about 8:00 Saturday morning and had the driver's side front corner off and disassembled before Charlie arrived to help at 8:45.
On his post he states it took us 4 1/2 hours on his car. We had Michelle's done and on the ground by noon with a one hour break to take his Dad's GTO out to get inspected. Experience, air tools, and the correct size ratcheting box end wrench made quite a bit of difference. 3 hours vs. 4 1/2 saving 3 full man hours the second time around.
With the stock springs:
RF 26 3/4"
LF 27"
LR 27 1/4"
RR 27"
With the Pfadt springs:
RF 26"
LF 26"
LR 25 1/2"
RR 26"
Before: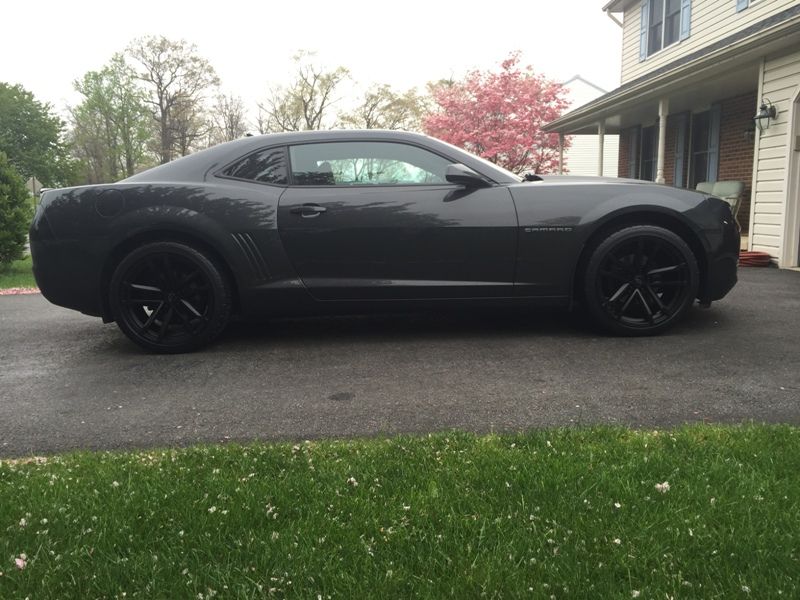 After: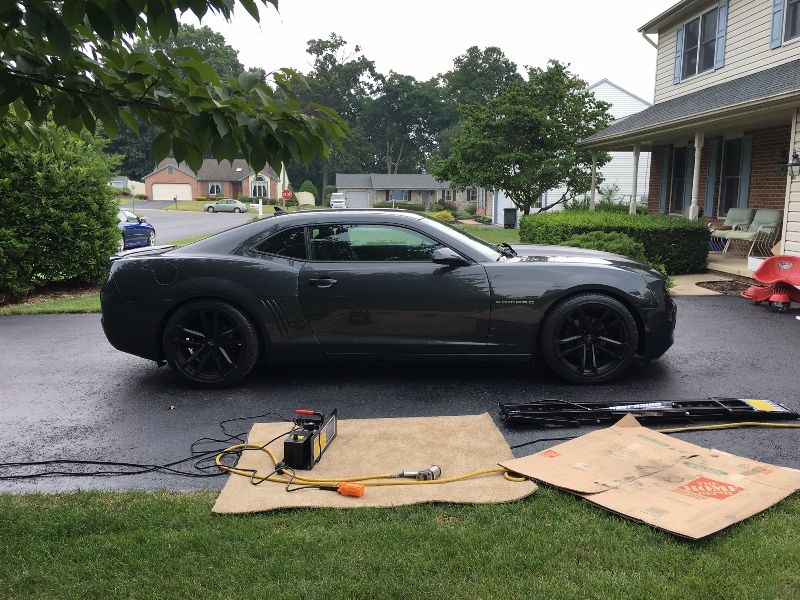 Before: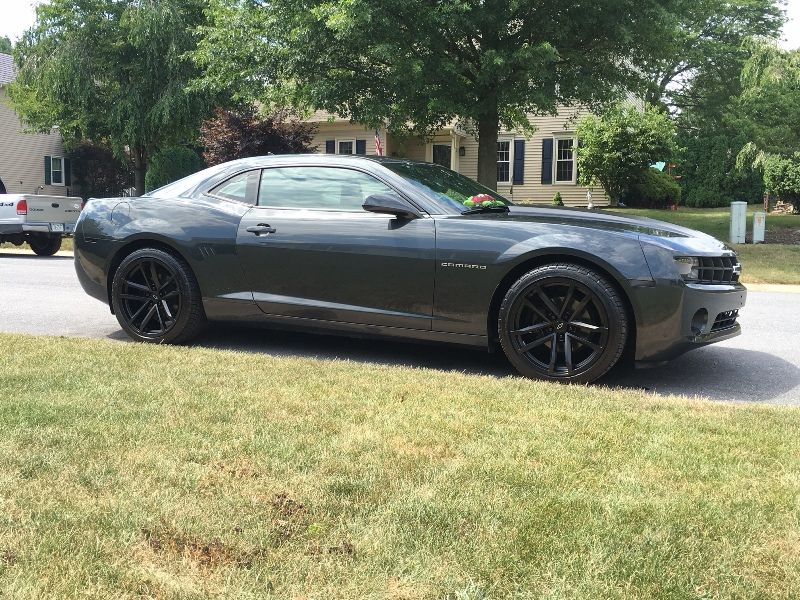 After:
It rides a little stiffer overall, and a bit tighter when turning, otherwise the ride's close to stock.