Figured I would post this up for some viewing and info for others!
2012 Camaro SS
LS3
AGP TT Kit with upgraded S256 turbo's.
ECS Bap
60lb siemens injectors
Cats removed w/muffler delete
I started this journey with the intent to just do the same old cai and header back but after some long hard thought I felt like the gains would just not be near what I was looking for. I started digging around and looking at PD blowers and centri's but have always loved turbo setups. Years ago I use to play with the dsm stuff and wanted to get back into turbo setups.
I looked at the granatelli and hellion and ips stuff. After some short debate it came down to the IPS or AGP kit. From the info thats been posted on this site and all the great feedback I kept my eye out for the AGP kit. Matt @ FSP got me setup with a kit and away it went.
I tried for some time to find a shop or friend with a lift and it didnt happen. So I ended up doing this install on 2ft jack stands on all 4 corners of the car. A lift would of been nice but this worked. I probably spent 3 weeks on the install (before you jump!) many days I could not work on the car at all or just an hour or so. (New baby just months old).
Everything on the kit fit well but is a tight fit. At first I was freaked out that it just would not fit but hats off to Kevin at AGP he was awesome to help out with some questions. Im definitely a perfectionist so I tend to over think things! The snake is a little tricky to make it just right. I also had the exhaust I was worried about like posted by the other install from carbconn. The clamps that come factory on the car do work tho so far i've had no issues but could see where they think the exhaust would need extended. Either way no problems.
Anyways I just wanted to post a few pictures. Unfortunately all these pics and videos are from my phone but there not bad. Ill try to get some more up later if anyway wants. I also have a couple video's to post. Now to end my ramble.
Tuning was done in Colorado Springs ( i live in denver co ) by RMCR they are on the forums here. The guys at the shop were all awesome to work with and the owner who tuned my car was great to deal with. Answered all my questions and spent his time making sure everything was tuned properly. We did run into a small amount of false knock around the 4k range from how close the cast adapters were to the car he thought they might bump on dyno. Im going to get some stiffer motor mounts and maybe meth later and will have him retune it to check.
I did stop on the way to the tuner and picked up a zr1 3 bar map before the tune.
First pull was just under 600 to the tire with just the baseline tune adjustments in.
Next couple pulls were 620-640
These pulls were just off the wastegates. From kevins recommendations I purchased a AEM tru boost and the next pulls were at 30 and 40 % duty cycle.
658 rwhp at 6.5 lbs of boost we used this as setting A on the tru boost
688 rwhp 698 rwtq at 8 lb's of boost. this was used as setting B on the tru boost
Fuel pressures held around 58 pounds.
For now going to leave things the way they sit until I can build the block. I may add meth and exhaust next summer and the pfadt motor mounts and retune.
The trip from the tuner to my house is about 2 hours. I peaked at 29.3 mpg! avg trip was about 28 mpg !!
Anways just wanted to give a big shout out to Matt @ FSP very good guy to work with. Also Kevin @ AGP was very nice to talk to me during the install even though I annoyed him with the worrying and perfectionism he was great. And last the guys at RMCR for a great tune and great service.
I've got a couple other pictures and video's to post later. Was in a hurry and didnt have time to proof read so.. ya
Love the kit the first time I pulled on it hard was a adrenaline rush! its a awesome drive!
[IMG]
[/IMG]
[IMG]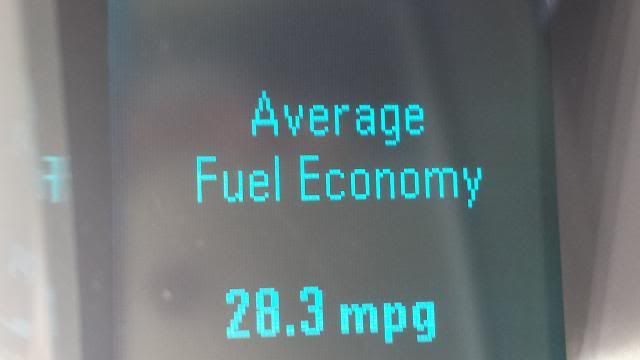 [/IMG]
[IMG]
[/IMG]
[IMG]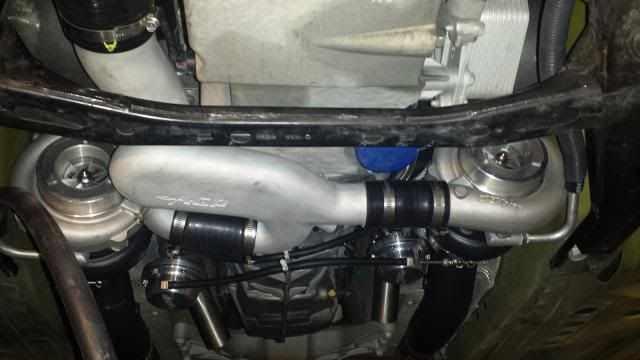 [/IMG]