I'm selling all of my nitrous stuff off our shop car (2005 GTO). I'm going a different route this winter so all the nitrous stuff has to go.
I would like to sell everything as a complete kit but would consider selling the intake with all the nitrous stuff separately.
This intake will fit on a 5th gen, I have a Camaro in my shop now that has the same intake with a VFN COPO hood and it fits great.
SOLD
The intake is a LS7 Holley Hi-Ram, if you don't have LS7 heads then it wont fit.
Intake has been powder coated black.
Nitrous Outlet 4 noid direct port nitrous kit with fuel rails installed. Comes with 200-400hp jets.
The intake has twin Wilson nitrous spring loaded blow off plates.
Has 80lb Deka injectors
Nick Williams 102 FBW Throttle body
SOLD
Stand alone -
NOS Progressive controller with hand held screen. This is one nice controller, no lap top needed once you set it up.
$600.
-6 feed line with twin bottle split. In car turn on/off valve with digital pressure gauge.
$150.
Twin Nitrous Outlet ceramic bottle heaters with auto pressure switch.
$150. ea
2 10lb nitrous bottles
$125. ea
This is a very serious nitrous system that was put together with no expense spared.
It would cost about $6,000. to duplicate this complete kit. I have a spread sheet of every dollar spent and it adds up fast..
This system was only used this summer, less then a year old.
Any questions give me a call or email
316-260-8433
gforce1320@gmail.com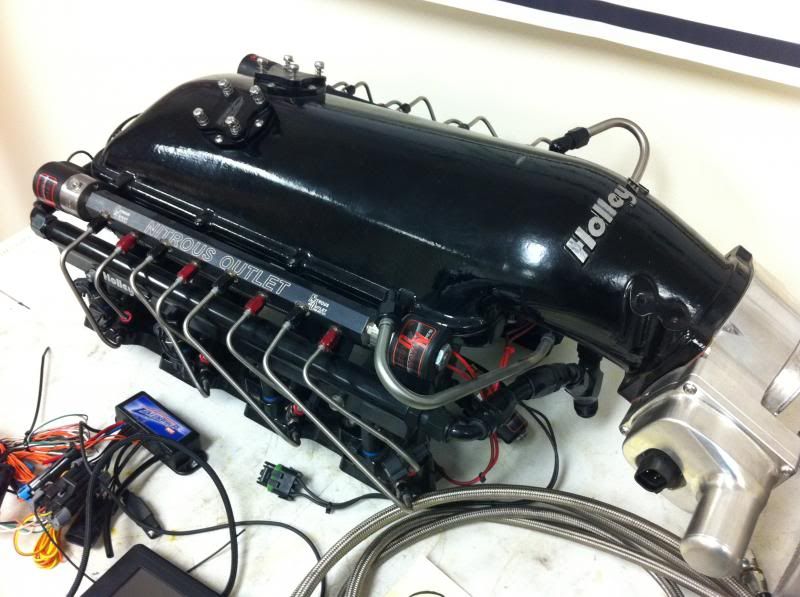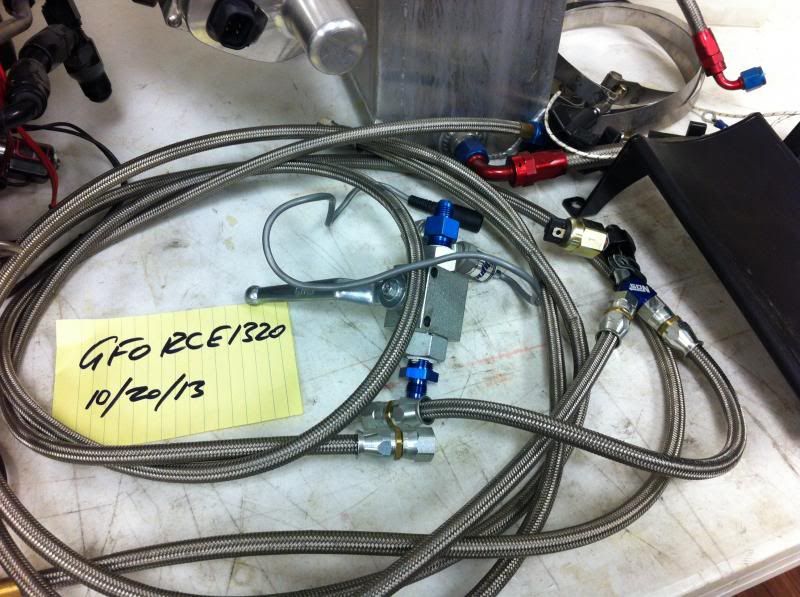 Here is what the kit looked like on the motor