Sadly my 10 year restoration project (took me 5 yrs searching and 5 yrs workin on it) has come to an end as the folks told me to get it out of the driveway and Dad has lost interest (I was building the car for him).
Car is a 1969 Roadrunner, Blue Fire Metallic, 4 speed, 440. The car needs to be finished. What I have done so far: Rebuilt 440, heads done, new Holley carb, all new everything except block, pistons, rods, and crank, new headers, etc, underhood paint, engine all correct, new Centerforce clutch, flywheel as well. Interior 1/2 gutted. What it needs: floorboards, interior, gas tank, exhaust, engine completed (wired up), clutch linkage, bodywork, paint. Also included with the car is a Master Power power disc brake conversion kit, new radiator, hei conversion, throttle linkage, new harnesses, electric fan setup, switches, and all sorts of other new parts. Really sad to see it go, but I have nowhere else to put it and finish it.
Asking $15k for car and all parts (I probably have $3k worth of parts not yet installed as mentioned above). Engine pics are a little old, it has new mopar performance valve covers now, and some stuff installed as well.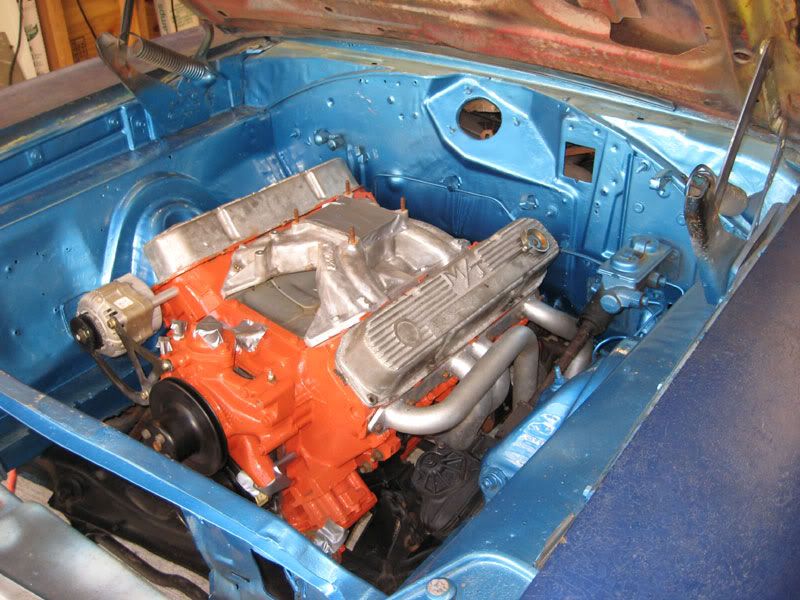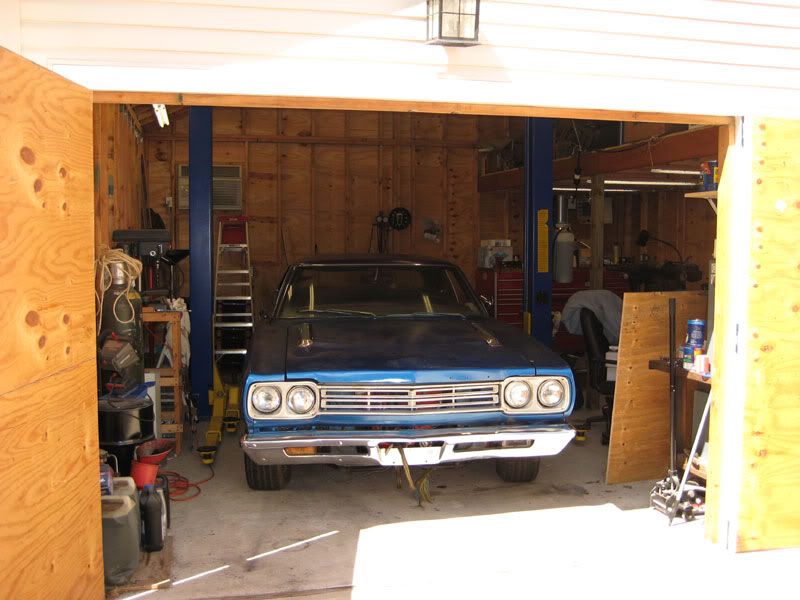 More pics available when I get home....