2010 Camaro Powerflo Exhaust on Sale at RPI Designs! Save $$$
---
We are running a sale on our Powerflo exhaust systems from SLP! Thru August all PowerFlo exhausts for the 2010 Camaro V8 are $630.00. Normal price is $700.00.
To receive this special price you must enter
coupon code SLP
during checkout.
Available here:
http://rpidesigns.com/shop/item.asp?itemid=1660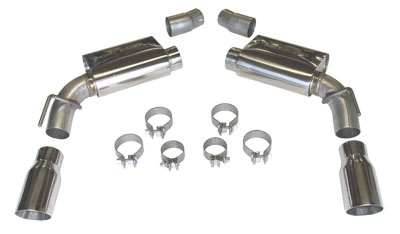 Sounds clip/video here:
http://slptv.slponline.com/video/8792
__________________

Quality Parts & Accessories for 5th & 6th Gen Camaros
Call Toll free: 888.257 8515
Monday - Friday 9am EST - 5pm EST
RPIDesigns.com
Save with code PHIL5 at checkout.