I was debating lowering the car for months. I love the look of a lowered car, but typically do not like the ride quality afterwards.
So I decided not to Slam this one, but rather a mild drop and I opted for Eibach lowering Springs. I have had Eibachs on several other vehicles and their quality and reputation are second to none.
It's hard to tell the 1/2" drop in the pics, but you can definately see the difference and I think the stance looks perfect. Had it aligned to factory specs and it drives like stock. Shop had a stock height Z there also and got a pic of the two next to each other also.
Before the drop, I got 3 fingers in the front wheel well, now only 2.

Before: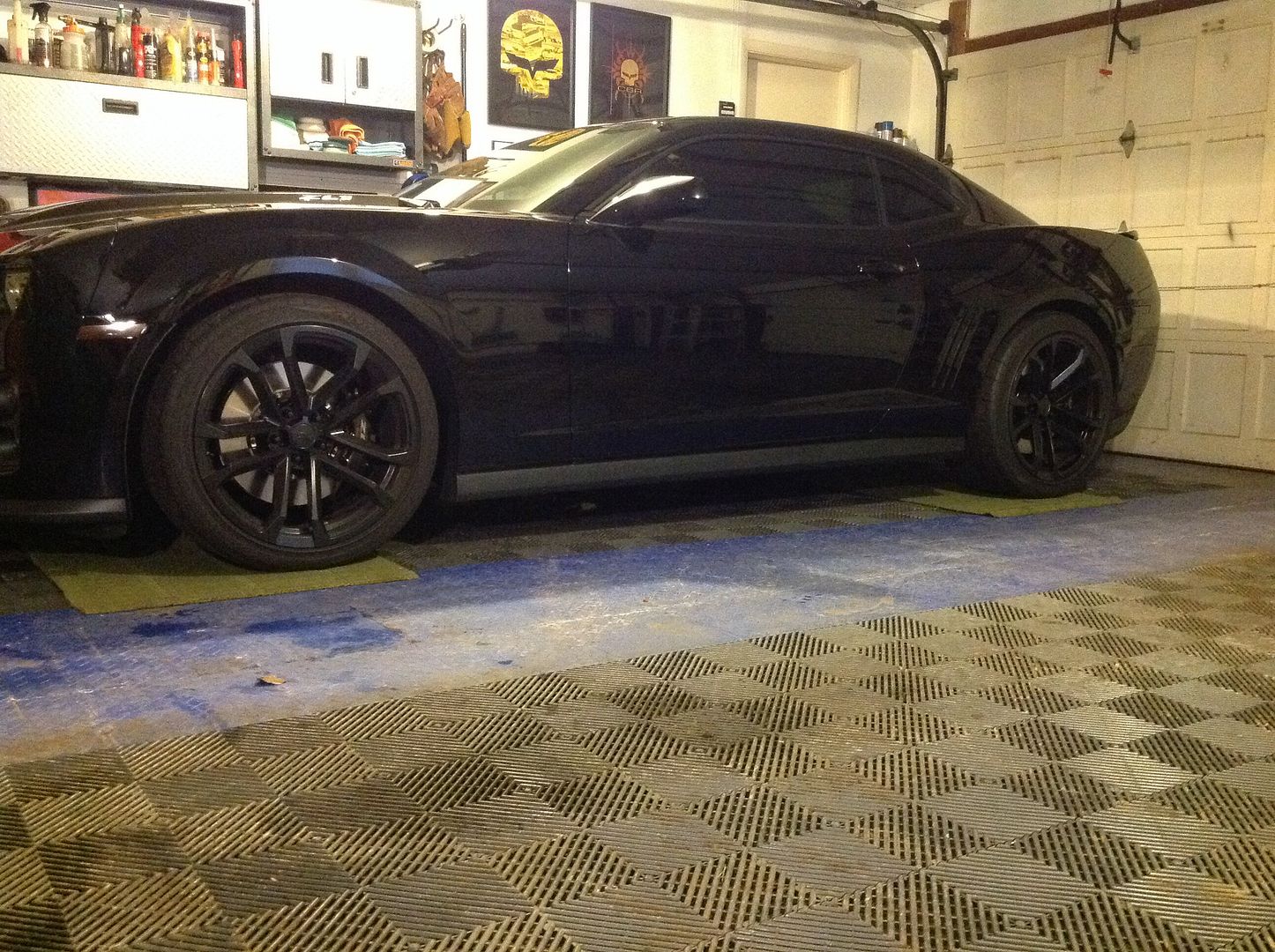 After: