Just looking at each kit side by side tells a big part of the story. Our fit and finish, our design and layout and most importantly, our end results speak volumes.
GMS uses Bell Engineering Intercooler cores. They are hand built and have been regarded as the best of the best in terms of air flow vs. pressure drop and inlet vs. outlet temp efficiency. We use the largest, custom fitting parts that are designed around the frontal area of the Camaro.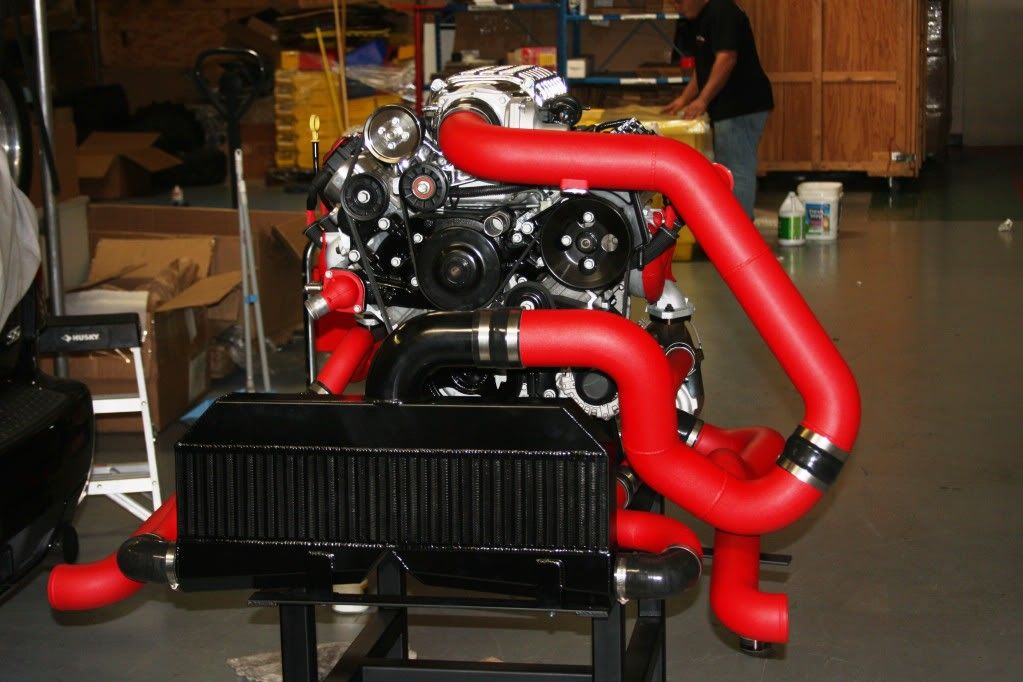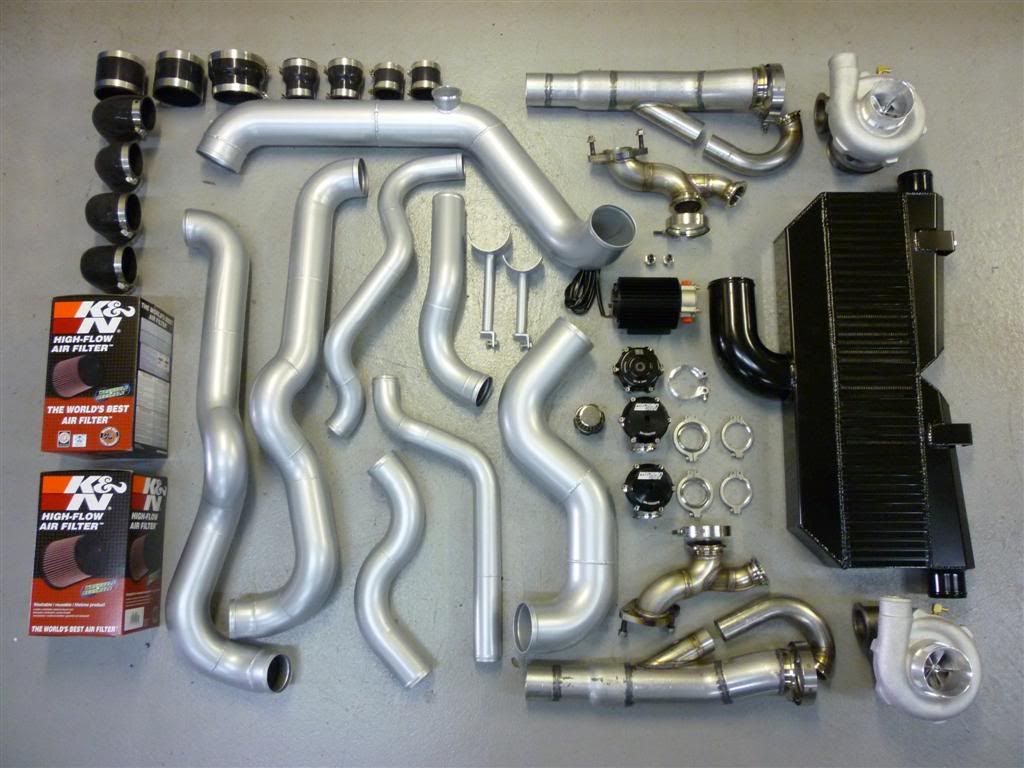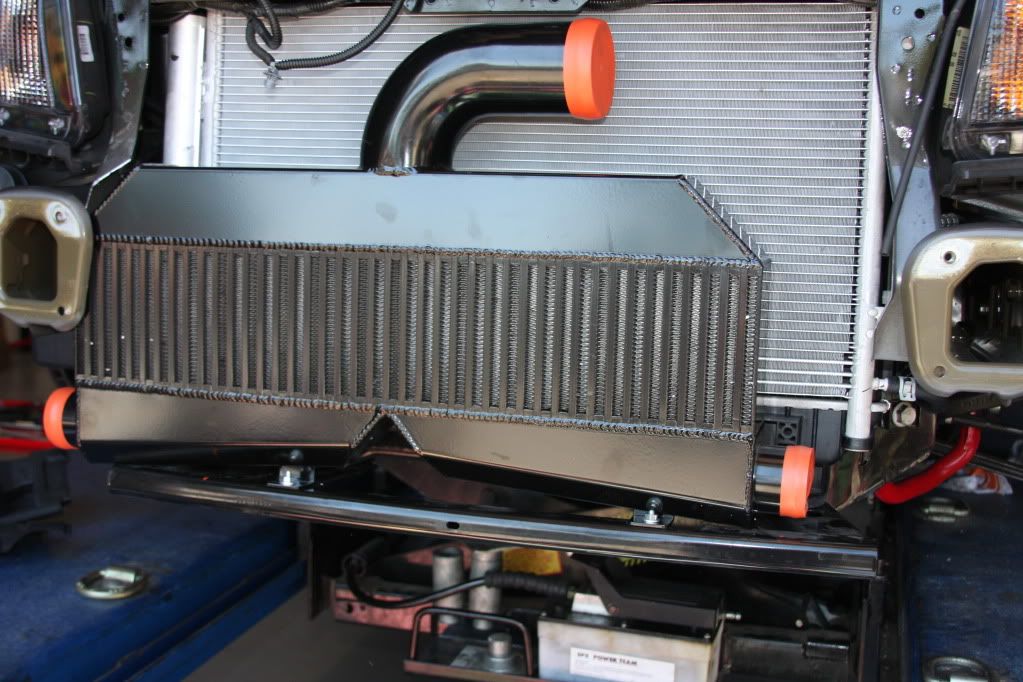 The competitiors use a simple generic intercooling system designed by Vibrant
http://www.vibrantperformance.com/main.php
The parts are pretty but not "custom" by any stretch of the imagination. Side by side, again, it is easy to see the real difference. You can also see it at the wheels. Lbs. for lbs of boost the difference shows up exponentially.
Turbos - Turbonetics makes nice stuff - there is no denying. We offer and sell many kits using thier product. However when it came time build the ultimate TT kit for the Camaro Platform, we looked no further than our own past 10 years experience of racing and designing LS engine single and twin turbo systems. Here is a video that shows our off the shelf TT kit we sold in years past for the C5 and C6 Corvette
Here is a proven bolt on 1000hp and 1100ft/lbs twin turbo kit. You will note both our Camaro and Corvette kit use the same intercooler core layout proving there efficiency and room for growth. At the end of the video, you will note we ran this with Turbonetics turbos. We saw and know where the turbos give up and what kind of boost it takes to make those numbers. Therefore when the 2010 Camaro kit was designed we went directly to the Precision PTE 6265 turbos. Each turbo is capable of 650 to 676 hp at only 15psi meaning our kit WILL MAKE 1300hp plus HP at only 15psi. That is 300hp more then the Turbonetics turbos at the same boost and that translate to better efficiency and better power down low in the REAL Area of the curve that 90% of us are looking for.
You get what you pay for – Simply put we use better parts and better material through the kit and that translates into a $1000 price hike over the other kit. When you go to install the kit you see the difference and after you have had the kit for 6 months you really come to appreciate the kit even more so.
Compound that with the fact we hard pipe and properly design a custom intake for each turbo to insure they always get fresh cool clean air and you have a winner. All too often when kits are designed they forget about the air going into the turbos – We Did Not