So I took off the old graphics...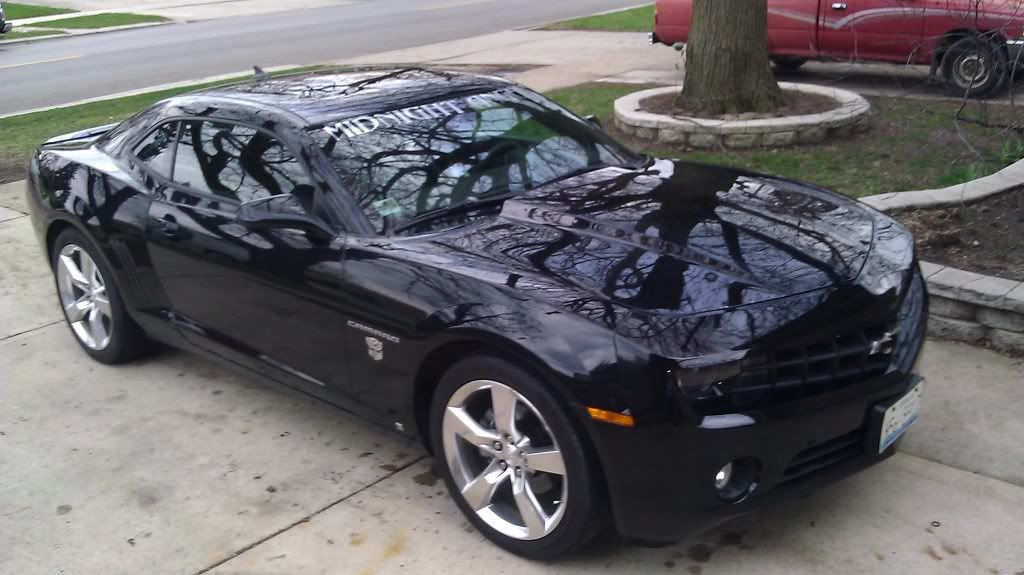 LOOKIN SEXY
AND THEN THE TIMING BELT WARPED! WARRANTY COVERED IT... THEN THEY FORGOT TO PUT COOLANT IN THE CAR!! so the car shut itself down..
but all is well now..
So I replaced the rear speakers.. by chopping the BA speakers casing and making the ALPINES fit snug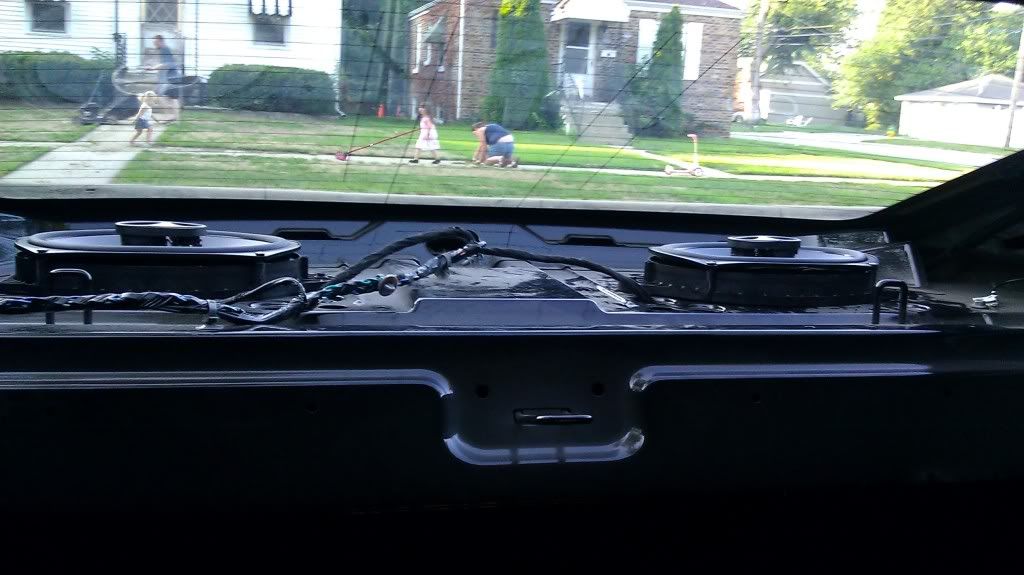 Then remember that motorcyclist that hit me? bumper swap along with APEX'S SEQUENTIAL RAPID FIRE SHOW LED'S!
BUMPER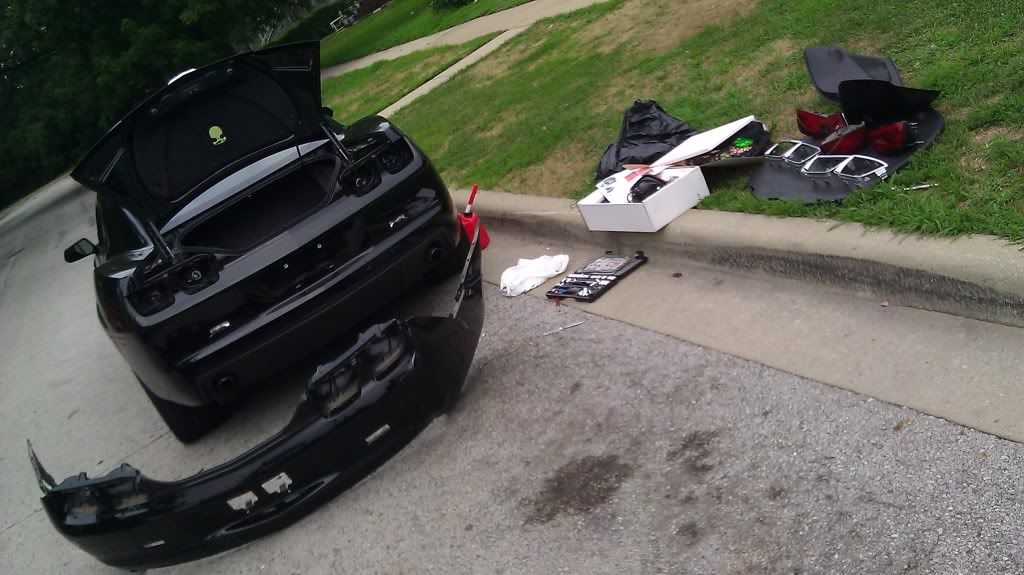 .....LIGHTS LOOK AWESOME!!