I posted up mine a while back but it has changed a bit since then.
Under the hood is a 414 cubic inch LT1. 4.060" bore x 4.00" stroke. AFR 227cc race ported heads, at 11.77-1 compression. LSM solid roller camshaft 256/260 on a 105, .675"/.675" lift. Jesel shaft rockers, Trend pushrods, single plane intake, custom elbow, 58m TB, th350, tranny brake, Dana60, 3.73's, still rocking the factory pcm (limits rpm to 7000).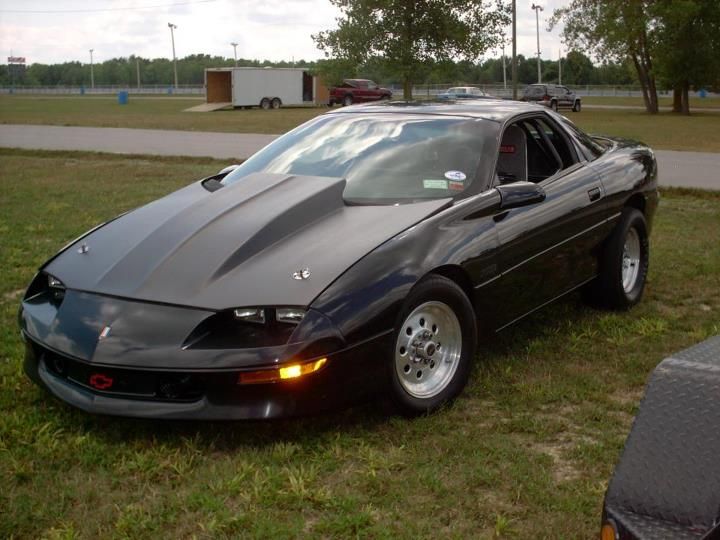 It's run a best of 10.15 at 133.65, and also has been 133.90mph, all at around 3100lbs. This is on pump gas, mufflers, etc, exactly as I drive it on the street.
Here's a video of it at the 2011 LTX shootout just cruising through the pits:
The best time at the shootout was in 2012 where it ran a few 10.48's at 130.6. It was 88 and humid.