yeah thats...ugly...
to blend new and old parts is rediculous.
the 5th seems to take bits and parts from almost every gen (or it did for a while). - while maintaining a 67's look.
imo.
I dunno why they say its based off the 69 when it doesn't have the headlight covers, nor the wheel line things like the 69.
__________________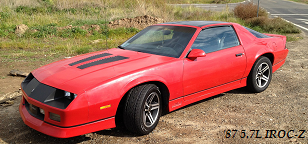 "
Camaro
Z/28
is back. Gentlemen, Don't even bother to start your engines."