I've already spoke to a few of you guys, for others who may have missed our discussion, we do currently have two types of line lock systems recently developed. (See images).
For the folks who have already inquired and asked to be on our list, no need to reply again. For others who may have missed, both style kits will be shipping on a first come first serve basis. If you are interested, please e-mail or pm us with your full name, telephone number and email address. The folk's kits that are shipping will be contacted by the end of this week. If you wish to pass on the kit, there is no obligation; the next person in line will fill your pre-order. IF you are not contacted, you should be on our next batch, rest assured, you will be contacted either via e-mail or phone.
Once our initial short-run kits are built and shipped, there will be about a 2-3 week wait until we are on par with our typical 24 hour shipping system.
A little bit of background on our kits, they are a direct bolt-in. No re-bending or flaring of lines is necessary. Kits will come complete with pre-formed hard-lines and associated fittings. The kit will include our typical 2 switch electrical system with remote LED and remote LED indicator. Flip the master switch, the remote mount LED illuminates showing feedback the system is armed and ready. Use the second momentary button to activate the solenoid. When not in use, shut the main toggle switch which deactivates the entire line lock circuit so accidental deployment cannot occur.
As pictured, all kits are built with pre-formed hard-lines. I've recently had a few inquire about using braided lines to move the line lock in a different position (or if we will be offering them). We do not advise adding braided lines to a braking system, this will reduce braking efficiency and increase brake "sponginess" due to braided line expansion. Never add a braided line to a brake system, use them to replace a rubber line if they are damaged or old. Unless absolutely necessary, you will never see one of our kits using this method. Some use them as a generic approach to provide a basic install kit, but it is a poor approach to design.
I believe most will find the location of our linelock setups very clean, not limiting installation of other accessories or components.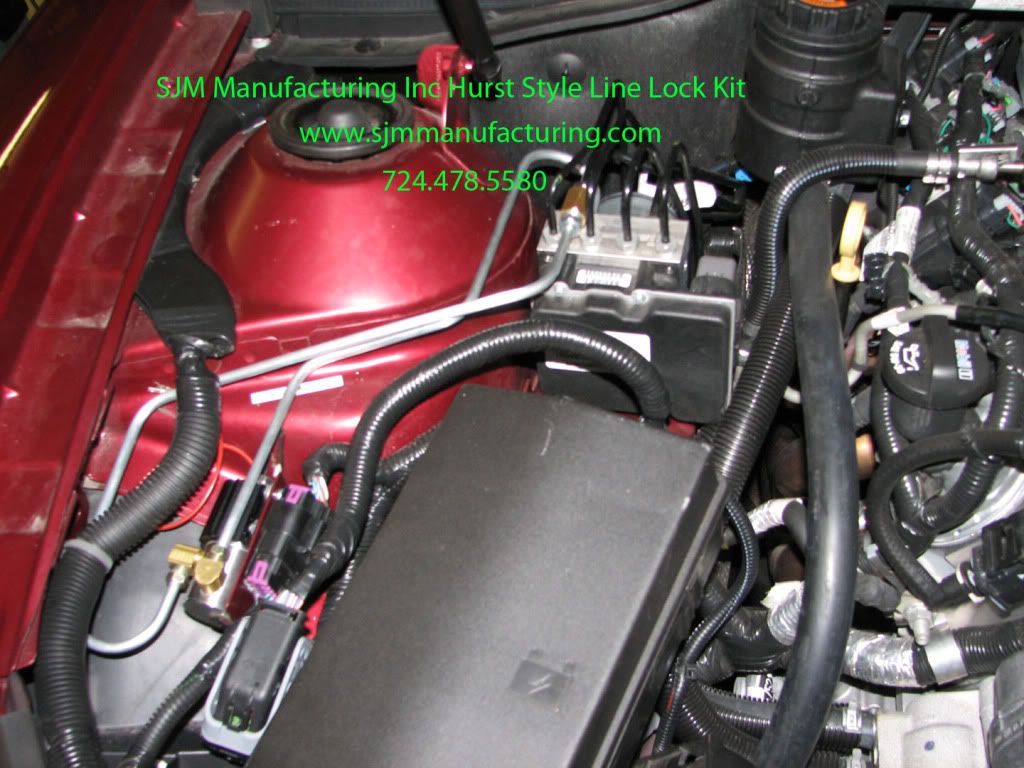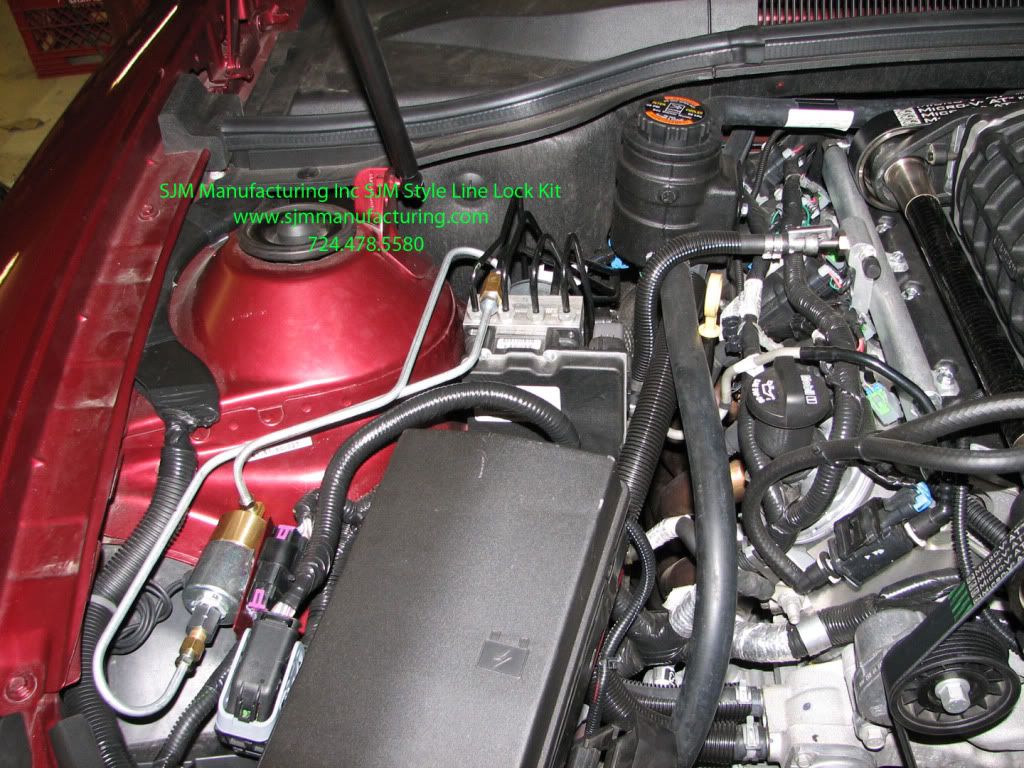 Cross referencing our other post regarding 2010 Camaro Drag Wheels (17" diameters), please view
http://www.camaro5.com/forums/showthread.php?t=47609
. I've recently added wheel images mounted on our customers 2010 Camaro. Those will be built and shipped on a first come first serve basis as well. They are built to order and will take ~2-4 weeks to build at this time.
Please let us know if you have further questions or comments.
Steve
Mechanical Engineer
SJM Manufacturing Inc.